We've brought data science to fashion this week, revealing what style of jeans men should wear for broadest appeal: easy fitting, but slightly on the slim side
The media is full of lists about women should wear, what clothes can be both sexy and comfortable, the top 10 trends of the summer and so on. But let's not forget that men also have to make fashion decisions, as much as they may cringe at the phrase.
YouGov has polled the nation on a fashion choice almost every man makes – what jeans to wear – revealing the most popular styles and how to wear them.
Presented with 20 different images representing a cross-section of the jeans market, people clustered very strongly around an 'easy' style, but not too baggy. At 43% the winning image – vintage Blue Wash jeans from British retailer Next – is miles ahead of the competition, with only a slimmer, straight jean coming close on 32%.
This is the general pattern of the study – easy styles, with plenty of room but that aren't too baggy, and those we class as straight/slim but with a bit of give, are preferable to the public. These comprise the top ten, while looser fits place in the lower end of the mid-section, giving way to skinnys and eventually the nation's least favourite - the truly baggy.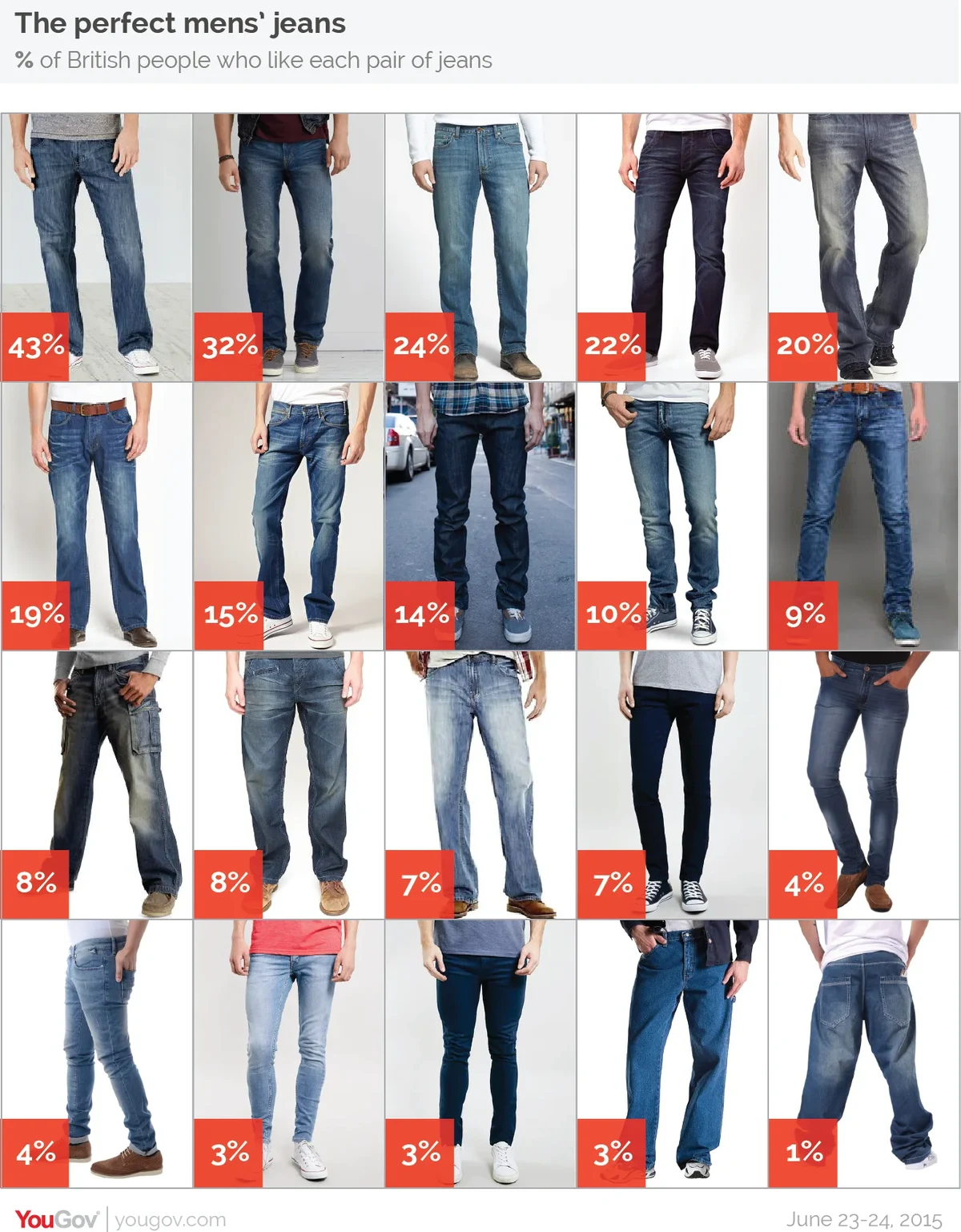 Generational Difference
The younger crowd has a different idea of what looks good, however. 18-24 year olds are much more likely to choose a slimmer cut jean, with young women being the only group to put anything verging on the skinny side in their top 3. The male over-60s are the only group to put a really easy jean in theirs.
Check in the chart below by age and generation – depending on who you are trying to appeal to, you'd choose a very different style.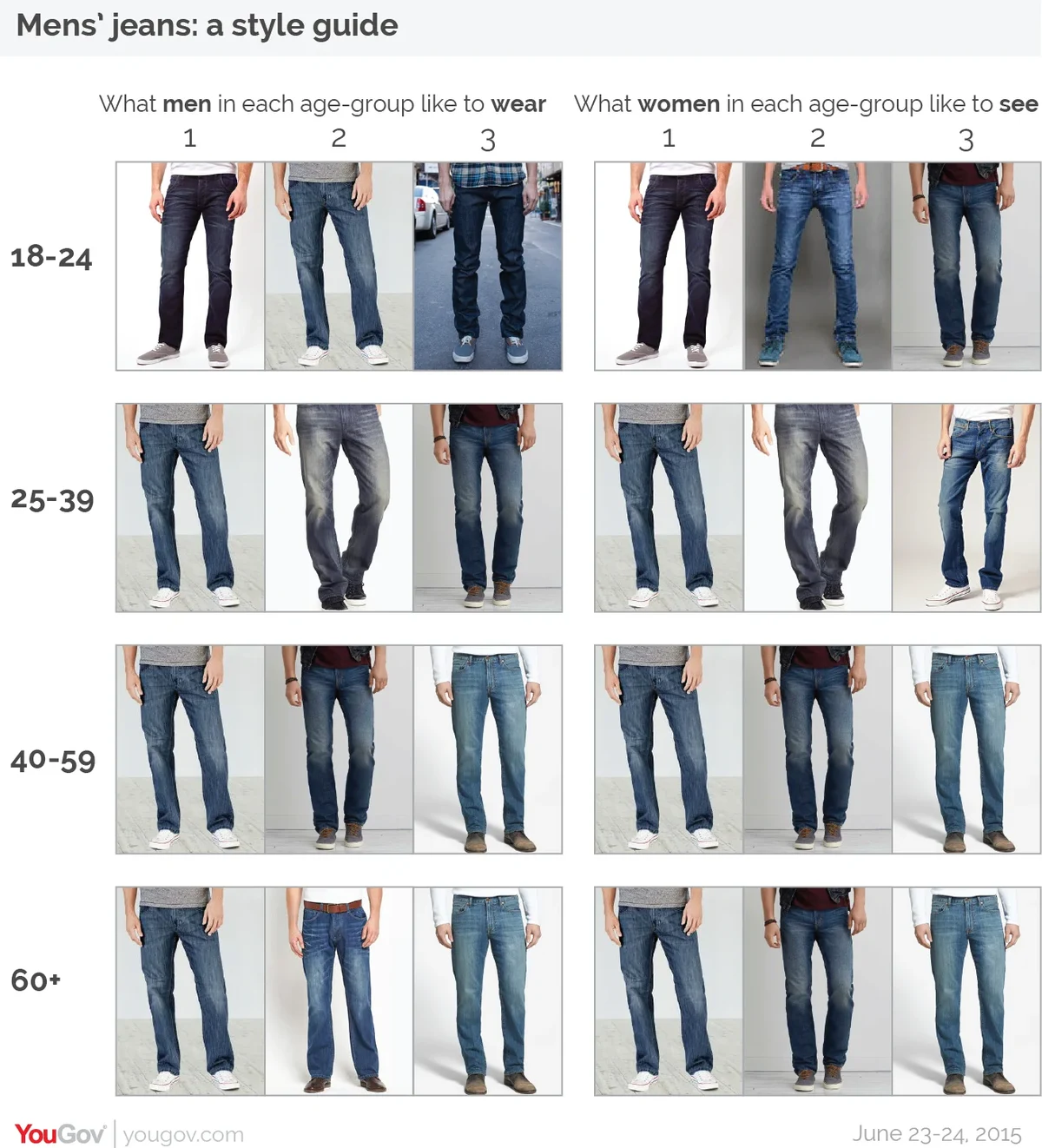 When asked how to wear them (where abouts on the waist), the most popular option is between the belly button and the hips (43%). But this varies – the younger you are the lower your jeans are likely to be (44% of 18-24s wear theirs on their hips), however the trend for having them 'hanging around your ankles' seems to be behind us.
While skinny jeans are often seen in adverts and championed by stars like Harry Styles and Russell Brand, lately the style has been making headlines for potential health risks, including infertility in men. The latest story to hit the news is the 35 year old woman who was diagnosed with compartment syndrome after wearing skinny jeans while helping her friend move.