Londoners are now even more likely to expect house prices to rise than they were in June – and fewer say the growth is unsustainable
After a year of boom, London house prices are now forecasted to cool down. House price inflation in London over the past 12 months has been 17.3%, and in April the gap between house prices in the capital and elsewhere was registered at its widest in 40 years, but new Bank of England limits on mortgage lending and uncertainty in the UK and Europe has led share prices for London estate agents to fall.
New YouGov research, however, finds that Londoners are even more bullish about the housing market than they were last year.
81% of Londoners expect the average house price to rise in the next 12 months, slightly higher than in June 2014 (75%) or May 2013 (77%). The biggest shift in opinion has come from the number saying prices will rise 'a lot' – it's 32% this November, compared to 20% in May 2013.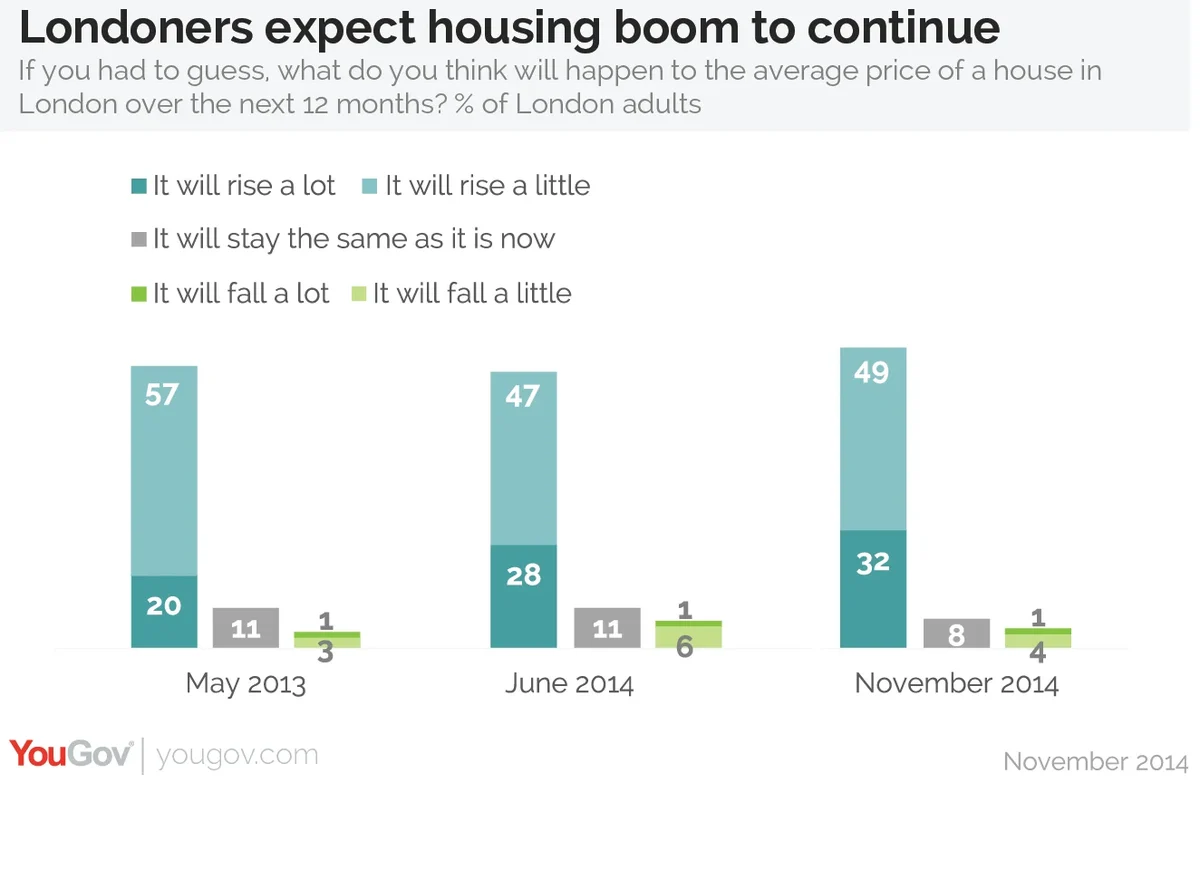 After repeated warnings of an overheating climate, it may be that the slowdown has bolstered Londoners' confidence that prices can continue rising sustainably.
Greater numbers do say now that the house price inflation is sustainable (62%, up from 53% in June). Only 24% say that 'sooner or later' prices will crash, down from 34% in June.
Amid concerns that the summer's runaway price rises could derail Britain's economic recovery, the Governor of the Bank of England, Mark Carney, introduced a policy to prevent banks from allotting more than 15% of their mortgage books to risky loans, defined as those 4.5 times a borrower's income. Reversing the heretofore dominance of the housing market by the Southern regions, there are now signs that prices in Manchester, Birmingham and Newcastle will be growing faster than in London by the end of the year.