New research from YouGov shows that the likelihood of those suffering a personal injury incident to make a formal claim has declined.
The "Personal Injury 2014" report finds that in April 2014 a quarter (25%) of those having faced a personal injury said they had claimed, a fall from almost three in ten (29%) in July 2013. It follows radical changes to the personal injury market following the Legal Aid Sentencing and Punishment of Offenders Act (LASPO), although it is too early to tell whether the change in legislation is responsible for the decline (as most claims were started before the new rules came into effect).
YouGov's latest study shows that there are a variety of reasons behind non-claimants' decision not to seek compensation. Just under one in ten (9%) of non-claimants did not think their case was strong enough to win – a sharp downturn on the almost one in five (19%) who felt this way in July 2013.
Just over a third (35%) who had had an accident or illness, decided not to claim as they did not believe their ailment was bad enough to warrant compensation. A further 22% do not believe in claiming compensation and one in twenty (5%) of non-claimants were concerned about the costs they would incur in making the claim, virtually unchanged from previous years.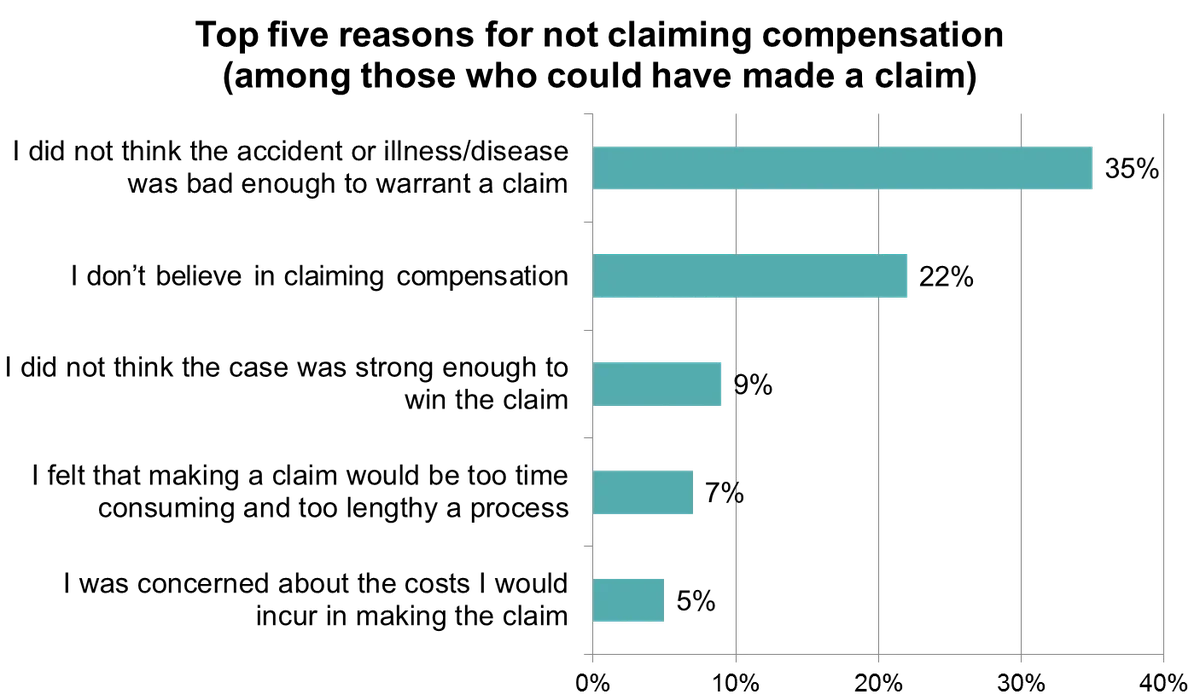 The report also found that while the percentage of adults approached or contacted by personal injury companies has fluctuated (67% in 2012, 62% in 2013 and 64% in 2014), while the use of unsolicited phone calls has increased for the third year running. The opposite is true of unsolicited text messages (down six percentage points since 2012) and unsolicited emails (down five percentage points in the same timescale).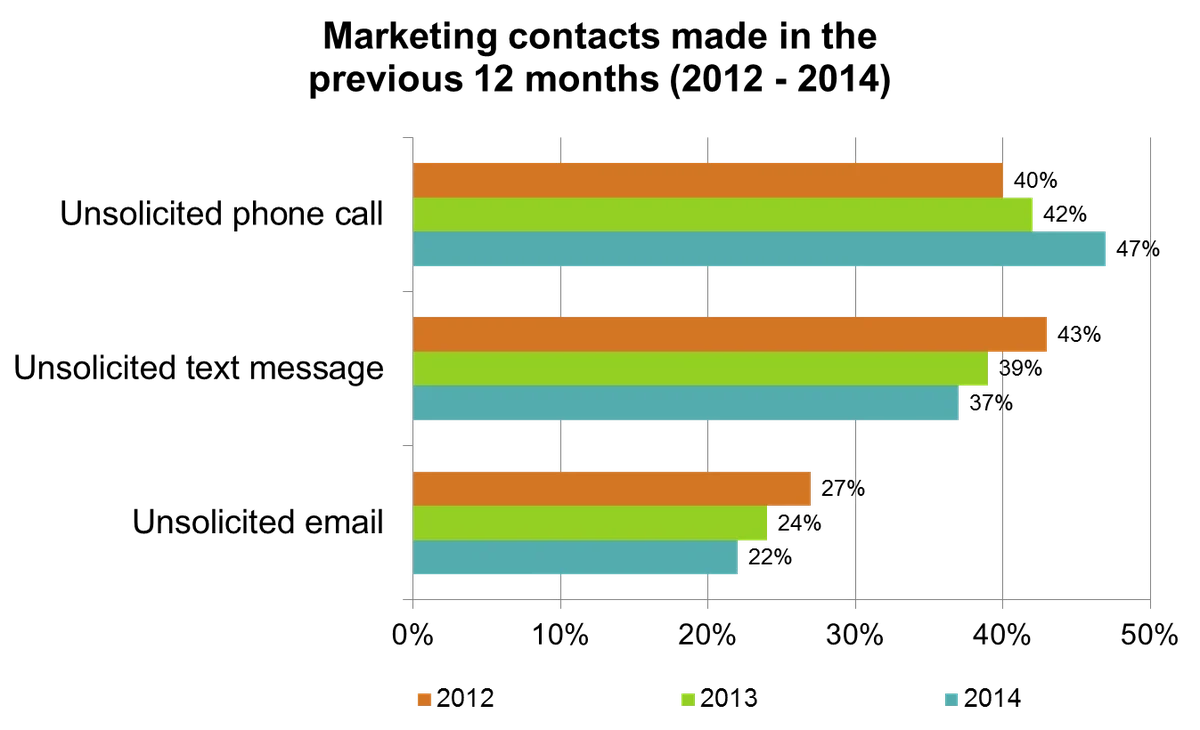 However, among those who could make a claim following an injury or illness, it seems as though direct contact has a positive impact on the number of people claiming. The report finds that just over half (51%) always intended to make a claim compared to 36% who didn't. Yet one in eight (13%) didn't originally plan to make a claim until they were contacted directly by an adviser and persuaded to seek compensation.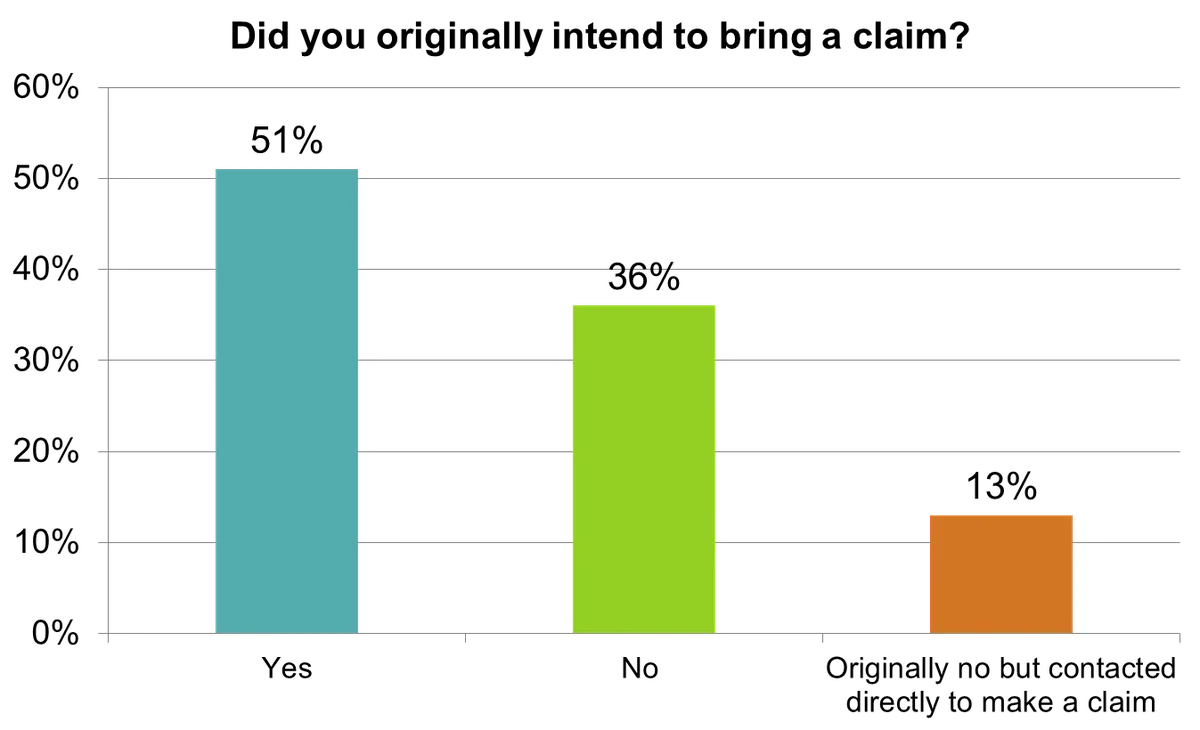 Tom Rees, Research Manager at YouGov, says: "The number of personal injury claims being made appears to have fallen during the last year. Whether this is a result of the LAPSO changes is too early to say – we will only be able to judge its impact properly next year. However, subtle changes have occurred over the past two years that show how the personal injury landscape is evolving. While there are fewer claims being made, the level of contact from personal injury companies has been pretty steady. The type of contact is changing, though, with fewer people receiving unsolicited texts and emails but more being cold called. Direct approaches do seem to be working, however, with a notable number of people choosing to pursue a claim after contact from a personal injury company."
Find out more informmation about the report here.