Nearly three-quarters of British people agree the Henley Royal Regatta is 'posh'
England's social calendar for the summer is filled with high society events, some clearly more exclusive than others. The events – from Wimbeldon to the Chelsea Flower Show to Ascot – get plenty of media coverage, often surrounding the well-known British socialites and celebrities who attend as much as the action at the heart of the events themselves.
Not all of them are considered "posh" however, according to a new YouGov poll. In fact the majority only consider three events (from a list of 11 presented to respondents) to be posh. Considered posh by nearly three in four (72%) of British people, the Henley Royal Regatta, a five-day sporting event on the Thames, is the most posh of the lot. Two-thirds (67%) also consider the Royal Ascot, a horserace known for attendees who wear elaborate hats, to be posh, and 51% say the same for the Audi International Polo Day.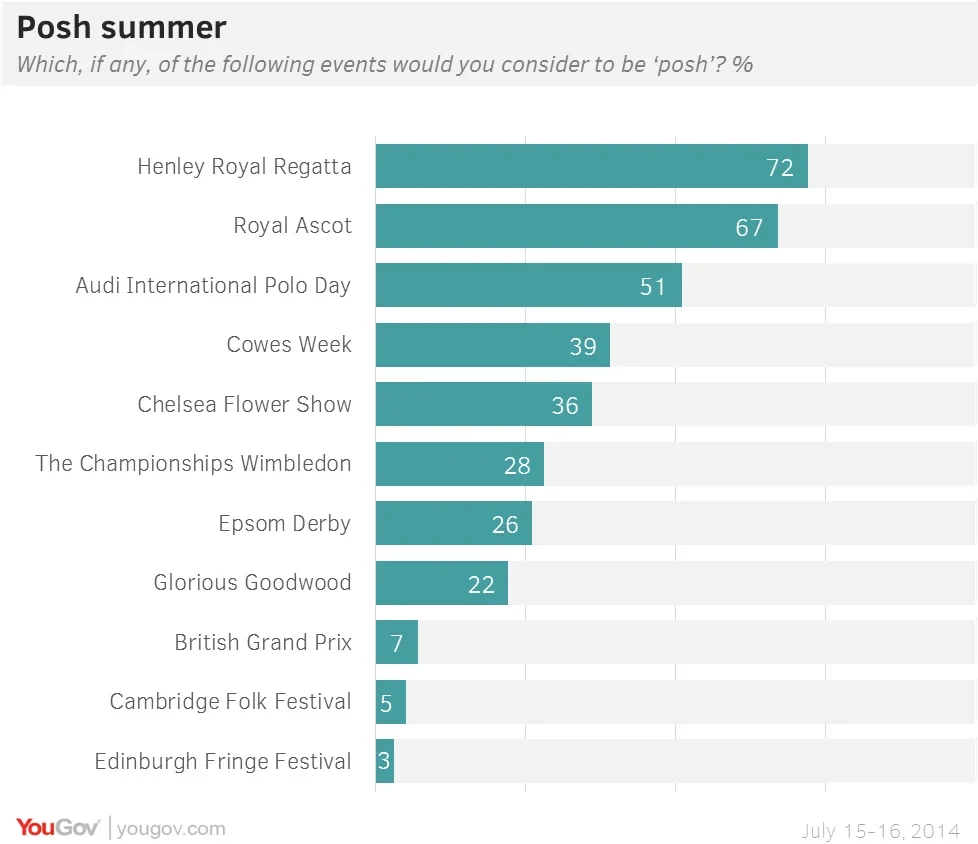 No more than 39% (for Cowes Week, a sailing event at the Isle of Wight) think any of the other events are posh. The least posh events are the British Grand Prix (7%), the Cambridge Folk Festival (5%) and the Edinburgh Fringe Festival.
However, YouGov research does suggests the events listed are exclusive: six in ten British people have never attended any of them. Only 8% have been to Henley, but 12% have been to Ascot, which makes it one of the best-attended events on the list.
Image: Getty