38% of British people say they would go and see the new Star Wars film - with Harrison Ford as Han solo being the favourite returning character
Following the purchase of Lucasfilm in 2012, Disney announced plans for a Star Wars episode VII. The announcement attracted a lot of attention, with it being the first Star Wars since the prequels ended in 2005, and going ahead even after creator George Lucas said he would not be returning to the series. Moreover, it has now been confirmed that original cast members will be coming back for the film: Harrison Ford, Carrie Fisher, Mark Hamill, Anthony Daniels, Peter Mayhew, and Kenny Baker.
A new YouGov poll finds that fully 38% of people say they are likely or certain to see the new Star Wars movie.
Harrison Ford is the actor that fans are most looking forward to seeing return, while Carrie Fisher and Mark Hamill also poll highly (35% and 32%, respectively).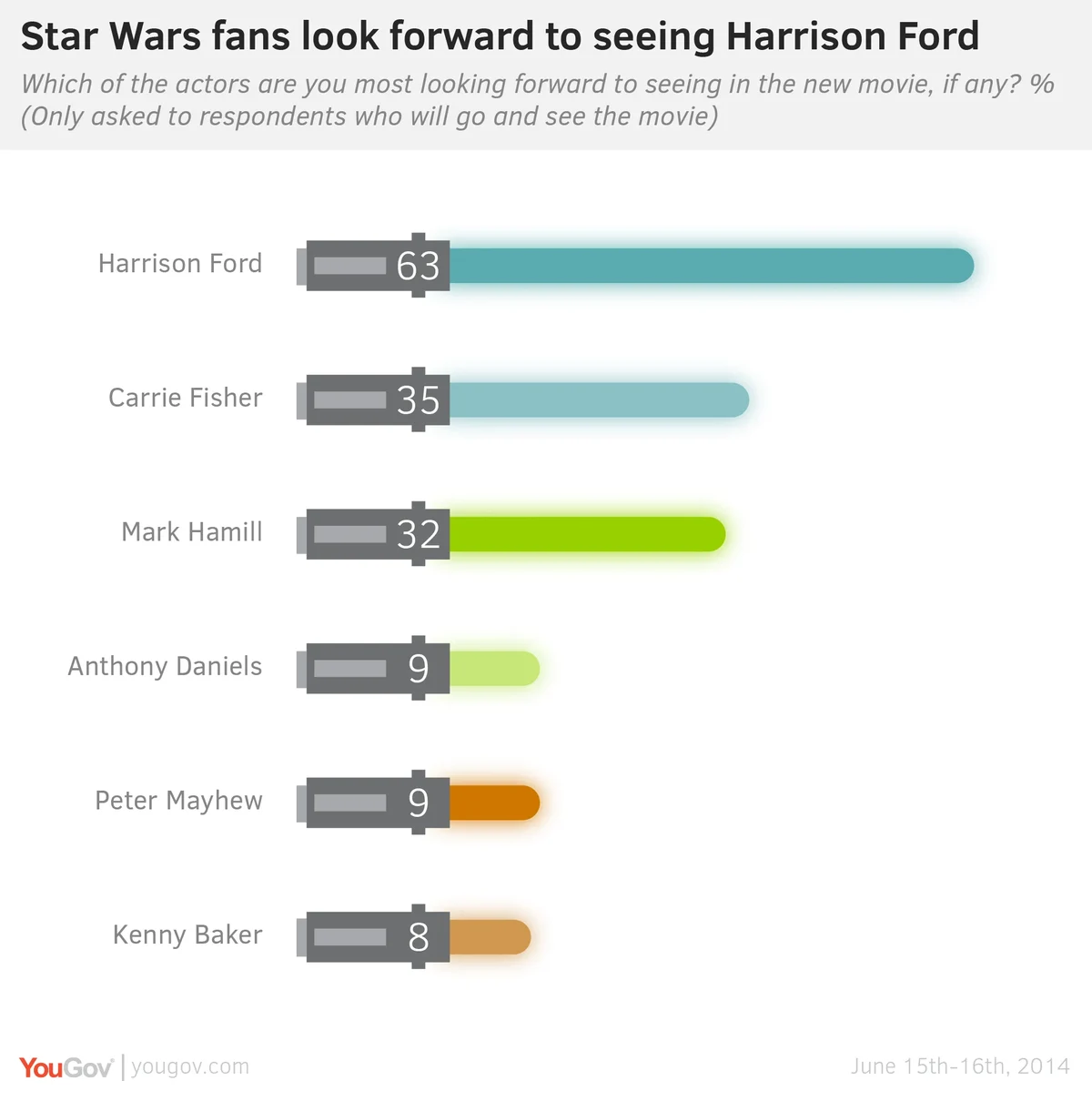 Likewise, excluding those who don't have a favourite Star Wars character, Han Solo (played by Mr Ford) is the most popular original Star Wars character (27%), while R2-D2 and Chewbacca are next popular, on 17% and 15% respectively.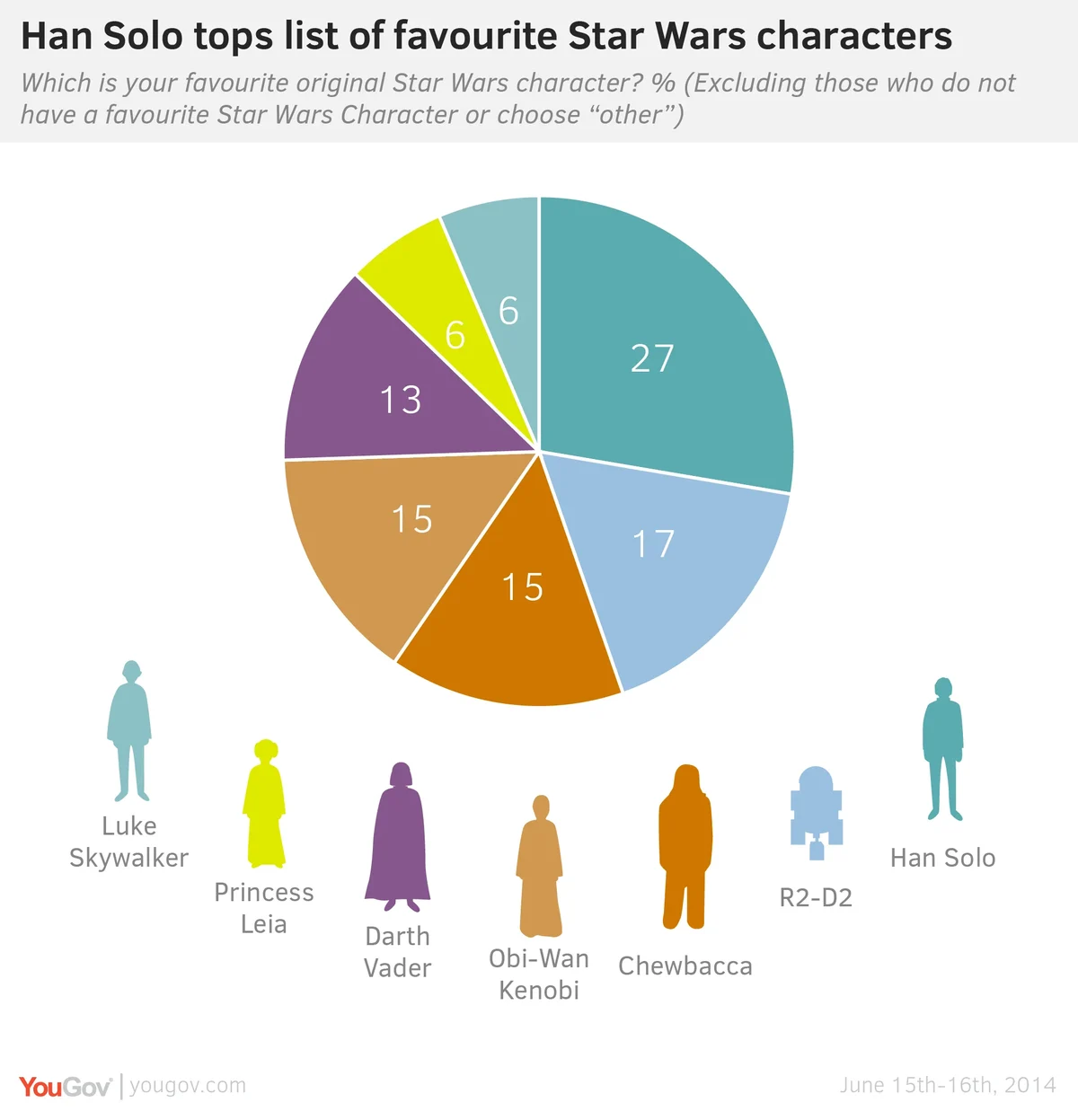 Star wars episode VII is currently being filmed in the U.K at Pinewood Studios with a closely guarded script. The film is still scheduled for a 2015 release, despite a delay in filming after actor Harrison Ford sustained an ankle injury on set. Disney is expecting Star Wars episode VII to launch a new trilogy of films, and the success or failure of the first installment will ultimately determine the future of the series.
Image: Getty