Most British people say that they are happy, chatty and silly when drunk – but women are more likely to be weepy
Alcohol sales will contribute to hundreds of millions of pounds in World Cup merchandise this summer, according to forecasts, and sales, in supermarkets at least, are unlikely to be affected by an early England exit. The event is so alcohol-oriented that a Brazilian law banning alcohol sales at football matches was overturned in time for 2014. But while Brits are renowned for their drinking, what do they actually feel when they're drunk?
A new YouGov survey finds that British people who have been drunk (86%) on the whole experience positive emotions while inebriated, although there are some differences among the genders.
The most popular words British people use to describe themselves when drunk are 'happy' (67%), then 'chatty' (51%) and 'silly' (46%). Negative feelings only come into the ranking at seventh place: 'weepy' (19%), then 'annoying' (16%).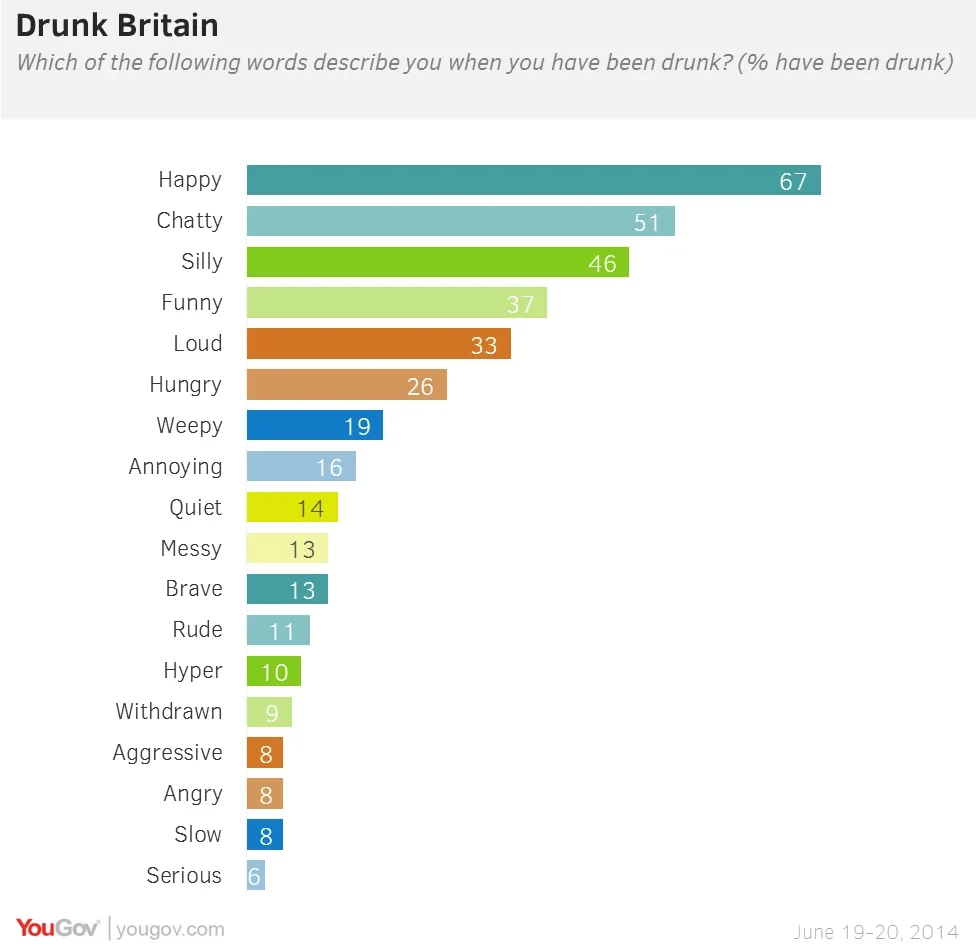 Men are more likely to ascribe the words 'funny', 'quiet', 'rude', 'brave' and 'annoying' to themselves. Women, on the other hand, are more likely to call their drunken selves 'weepy'.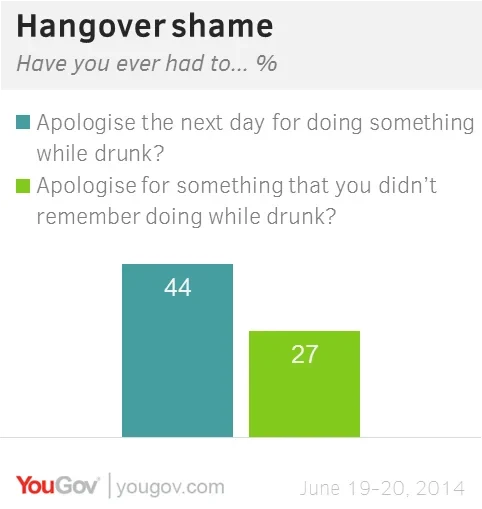 But the positivity of British drunkenness may fade the next day, as 44% have had to apologise for something they did while drunk and 27% have apologised for something they don't remember doing while drunk. Men, in both instances, are more likely to have done so than women.
While supermarkets say that the behaviour of their customers is unlikely to be affected by England's early journey home from Brazil, pubs are far less optimistic. Many had invested in projectors, new TVs and decorations to accommodate thirsty England crowds, in the knowledge that England making it past the group stages would have been worth £175m to bars, pubs and restaurants.
Image: Getty