26% of British people would pay money to watch Boris Johnson being blasted by a water cannon – and 68% think police should be able to use them at riots
London Mayor Boris Johnson bypassed Theresa May's authority this week by ordering three second-hand water cannons before she had ruled on their use. He later accepted a challenge to be blasted by a water cannon to demonstrate their safety, and a Russian journalist has since launched a crowdfunding project to buy one: "Whenever he uses his… we're going to use the people's water cannon to hit Boris Johnson. It's a water war coming this summer."
A new YouGov survey finds that 26% of British people would pay money to watch Mr Johnson being blasted by a water cannon (19% would pay a small amount, 7% would pay quite a bit, 69% wouldn't pay anything).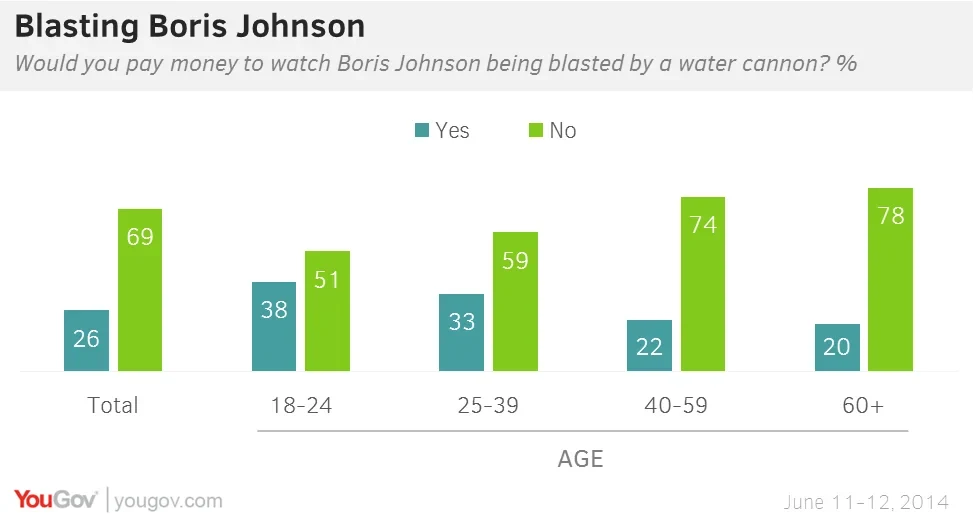 29% of Londoners would pay to see him sprayed, as would 38% of 18-24 year olds compared to just 20% of over-60s. The latest YouGov poll exclusively of Londoners in May did find that people tend to think Boris Johnson is doing well as Mayor, by 56-32%, however.
The decision to buy the cannons has been highly controversial, and the home secretary has so far been cautious over whether they can be used. While British people are in favour of the police being able to use them when dealing with rioters, by 68-18%, support is down from the time of the 2011 riots, when they were supported by 90-6%.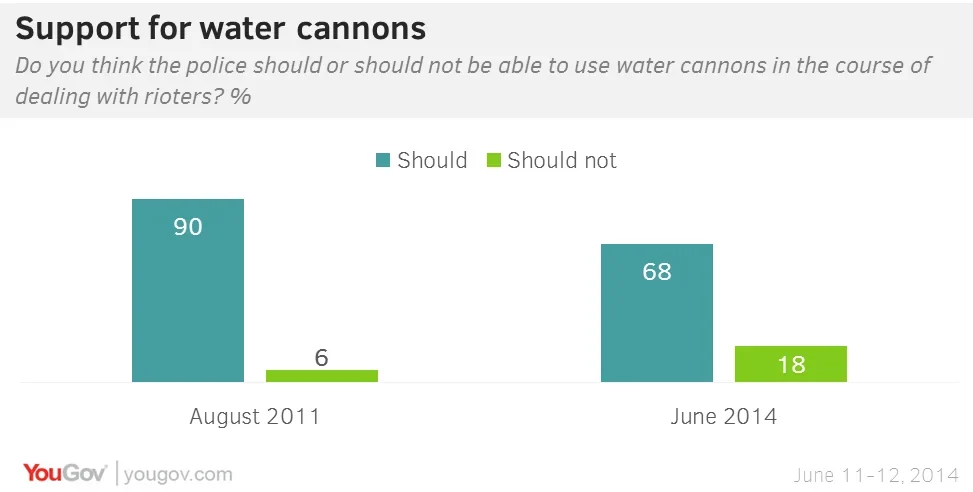 The Mayor's office said Mr Johnson proceeded with the purchase of the cannons before Mrs May had consented because it might have been the only opportunity to get them at a "considerably reduced rate". Some believe, however, that Mr Johnson intended to put Theresa May – a potential Conservative Party leadership rival – on the back foot.
Image: Getty