Opposition to High Speed Two still outweighs support – and many doubt it will improve the North
34 Conservative and 14 Labour MPs opposed it, but the High Speed Rail (London – West Midlands) Bill passed with a majority of 411 on Tuesday night.
While the vote means the general principles of the controversial HS2 rail link between London and Birmingham, and then on to Leeds and Manchester in phase two, have been approved by politicians, a new YouGov survey finds that opposition still outweighs support for the project amongst the general public.
The estimated costs of the railway line have gradually increased, but when valued at £32bn there wasn't much between those for and against HS2. When projections were raised to £50bn in late 2013, however, opposition jumped to 55% while only 29% were in support. Now, after the Bill's approval, 48% oppose and 30% support HS2.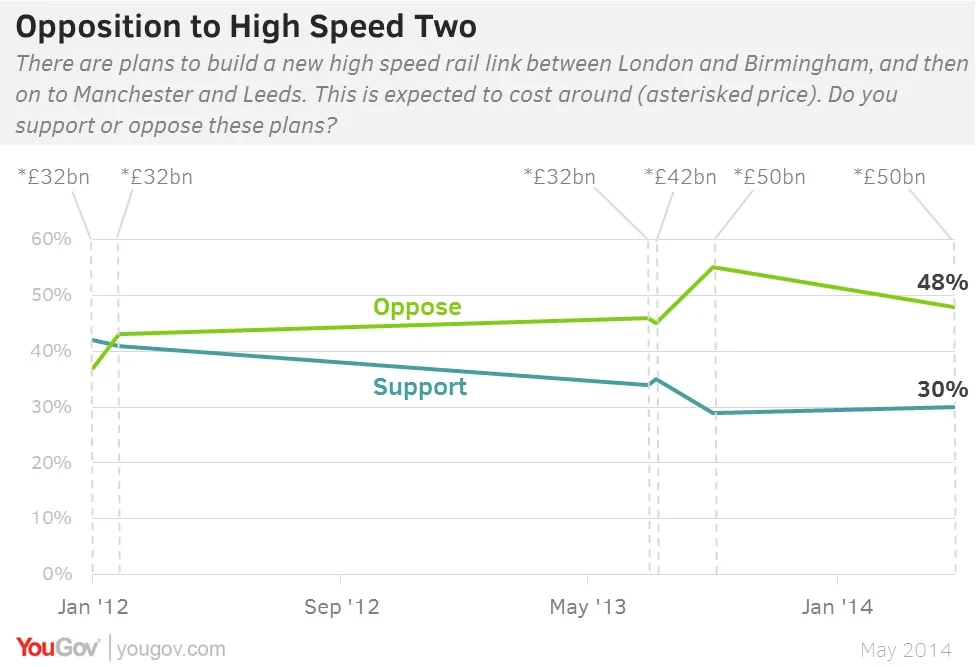 One argument in favour of the line is its potential benefit to the North of England. But while proponents say the project will make Northern cities more attractive to business, others say HS2 will 'suck' investment towards London.
Overall, more people (46%) say the line won't make much difference to the North than say it will have a positive (35%) or negative (9%) effect. And while those in London are more optimistic (40%) and less doubtful (4%) of the benefits to the North, only 35% of those who actually live there say it will have a positive effect, while 14% say the effects will be negative.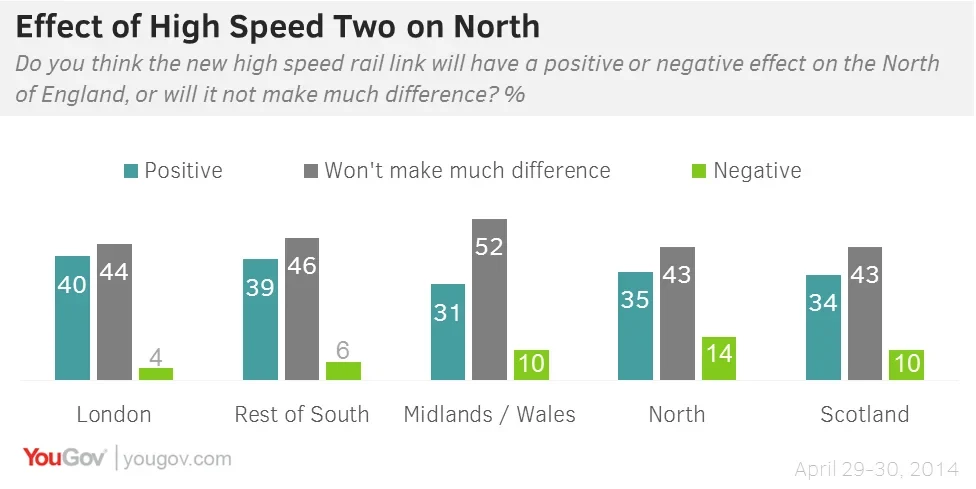 The cost of HS2 is now expected to be around £50bn: £42.6bn for the line including contingencies and £7.5bn for trains. The Department for transport say the High Speed One link between Kent and London brought significant benefits for the area, and HS2 will create tens of thousands of jobs.
Image: Getty