By more than two-to-one debate viewers say Nigel Farage did better than Nick Clegg, a YouGov poll for The Sun finds
Deputy Prime Minister Nick Clegg and UKIP leader Nigel Farage clashed again this Wednesday in the second of two debates about the future of Britain's relationship with the E.U.
A YouGov poll conducted for The Sun finds that 68% of people who watched the debate say Nigel Farage performed better overall. 27% say Clegg came out on top and 5% don't know.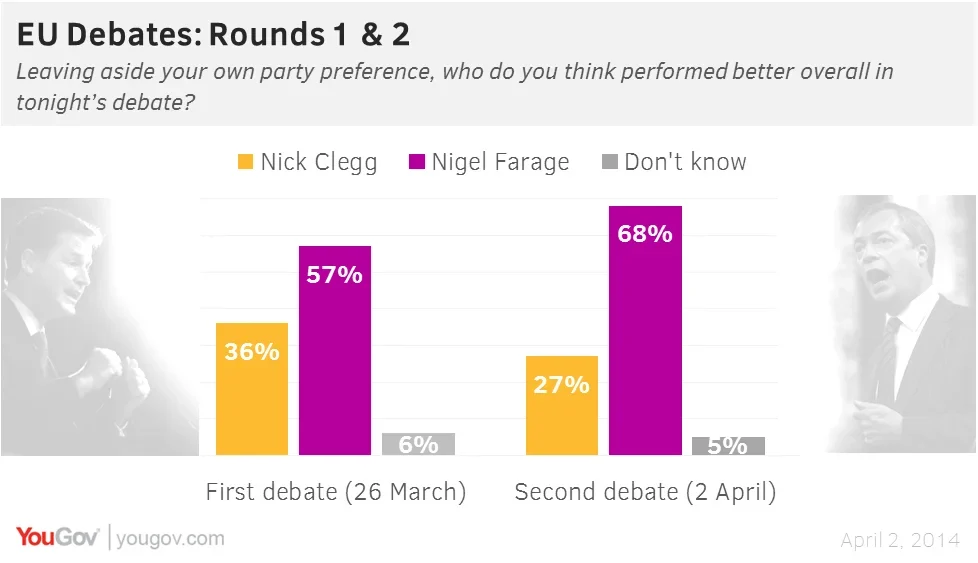 A YouGov poll conducted for The Sun after the previous debate (held on March 26) found that debate viewers gave Farage the edge over Clegg by 57% to 36%.
Both polls are weighted to be representative politically and by attitudes to EU membership.
The 60-minute debate was broadcast on the BBC.
Image: Getty