Trade sanctions remain the most popular responses to the crisis, but none of the options offered in YouGov's latest poll receive majority support
On Tuesday, Russian president Vladimir Putin defied the West and signed a treaty on Crimea joining the Russian Federation. In a passionate speech announcing the decision, Mr Putin declared that Crimea had "always been ... part of Russia" and decried as "cynical" Western threats to isolate his country. On Sunday Crimea voted in a referendum, disputed by the West, to become part of Russia. The following day, the EU and US announced they would impose travel bans and asset freezes against Russian officials.
In YouGov's latest poll, which was conducted between Monday evening and Tuesday morning, only 42% support trade sanctions against Russia, while 27% oppose them. Support is similar for visa restrictions on Russian officials (42%-31% oppose) and lower for breaking off diplomatic relations with Russia (19%-54%).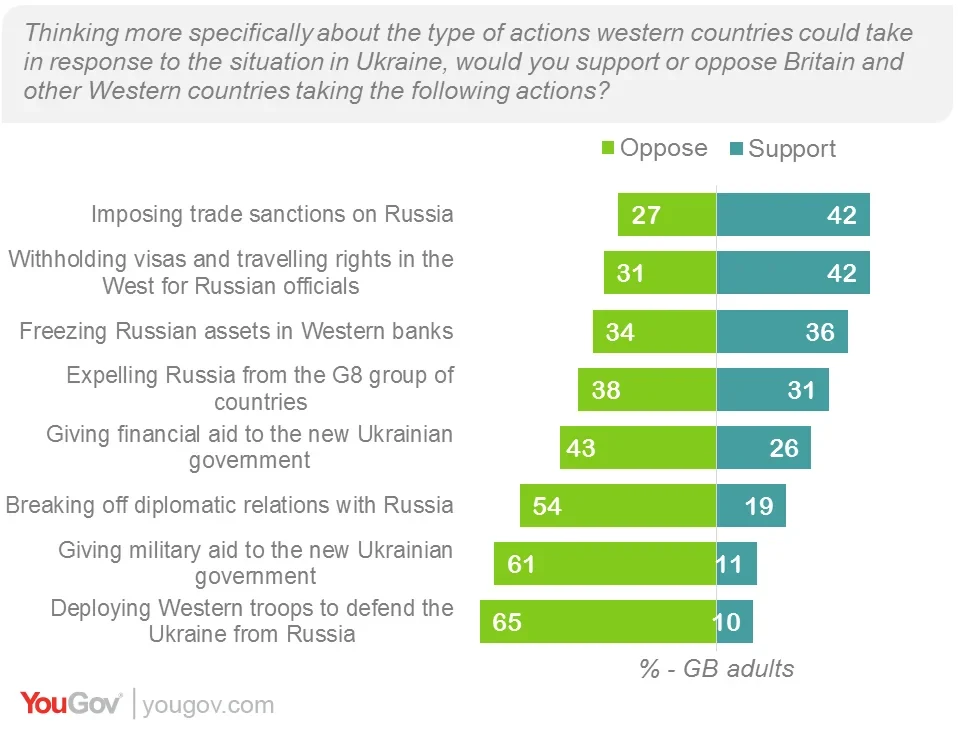 Military involvement remains highly unpopular. Only around one in ten support military options like providing military aid or deploying Western soliders to defend Ukraine.
YouGov has asked about some of the options before. Support for these (sanctions, asset freezes and expelling Russia from the G8) is 5-7% lower now than it was eleven days ago.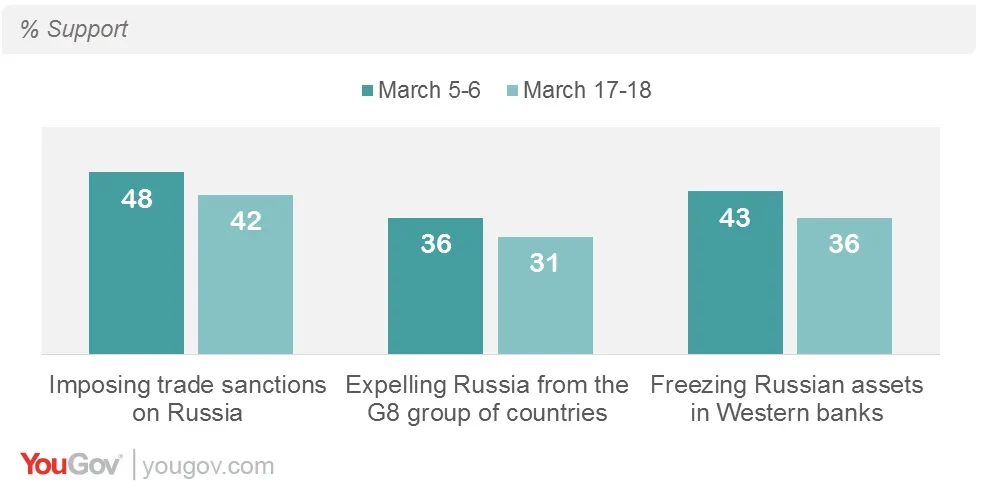 A concern for Britain?
Leaders in the West have warned Russian actions could lead to a new cold war, but many British people appear unconvinced that British and Western interests are truly at stake.
The number of British adults who say the situation is a matter between Russia and Ukraine, rather than one that should concern Britain and the West, has actually increased from 33% to 42% over the last two weeks.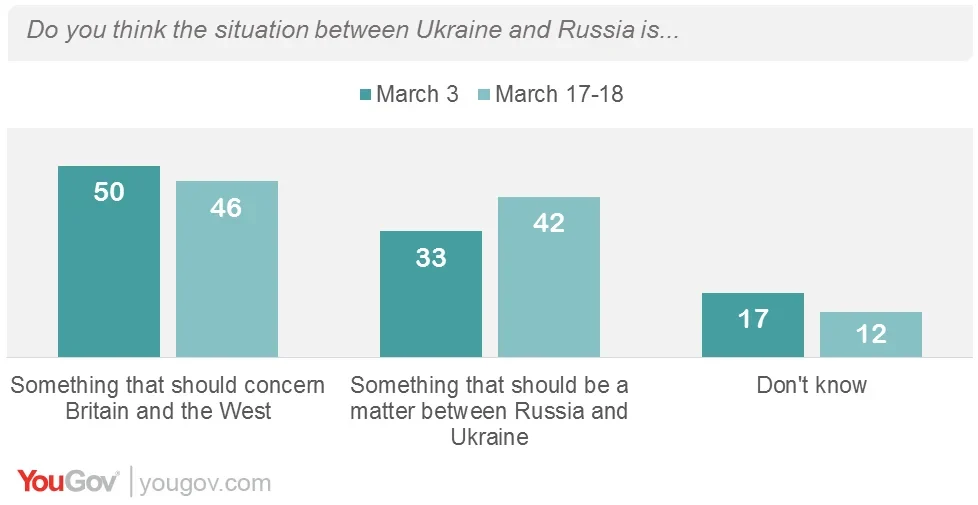 Earlier on Tuesday foreign secretary William Hague condemned the Crimea "land grab", while announcing the cancellation of joint naval exercises with Moscow and the suspension of military export licenses. Mr Hague and David Cameron have both said they will be pushing for stronger action against Russia, including tighter sanctions, at a meeting of EU leaders later this week.
Image: Getty