The sun has come out four weeks earlier than most people predicted it would, when asked in February
Crowds flocked to Brighton beach yesterday as the hottest day of the year hit Britain, to mark the beginning of what The Mirror calls a "two-week heatwave".
But although the Met Office say spring starts on 1st March, in February the median week chosen by the public to mark the first prolonged spell of warm, sunny weather to signal spring was the week starting 7th April – four weeks after it in fact has.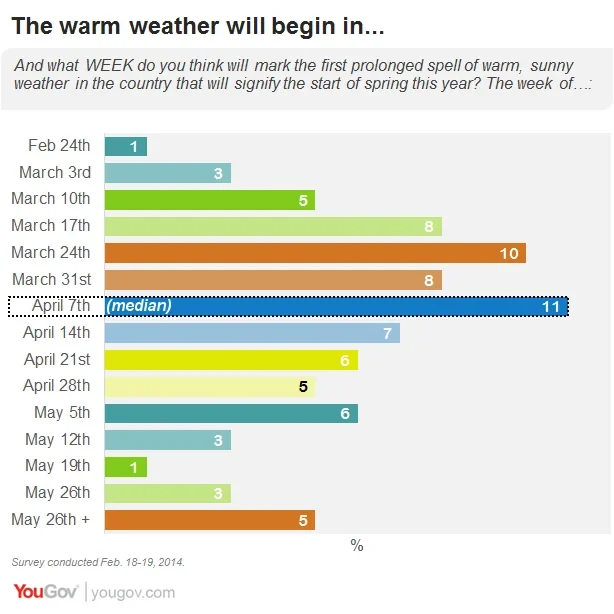 Only 3% chose the correct week – the week starting 3rd March; another 5% were not far off, choosing today, March 10th.
Image: Getty