The British public support cancelling the G8 summit by three-to-one and imposing strong economic and trade sanctions against Russia by two-to-one
Speaking from Coventry today, David Cameron said the government intended to send "a clear message" that Russia's actions in Ukraine were unacceptable.
A new YouGov poll finds the majority of British people support "strong economic and trade sanctions against Russia" by more than two-to-one (52% to 24% opposed). There is even greater support for cancelling the planned G8 summit in Sochi, Russia (60% to 19% opposed). However, the public tend to oppose most other possible moves, like seizing Russian financial assets or providing Ukraine with military support.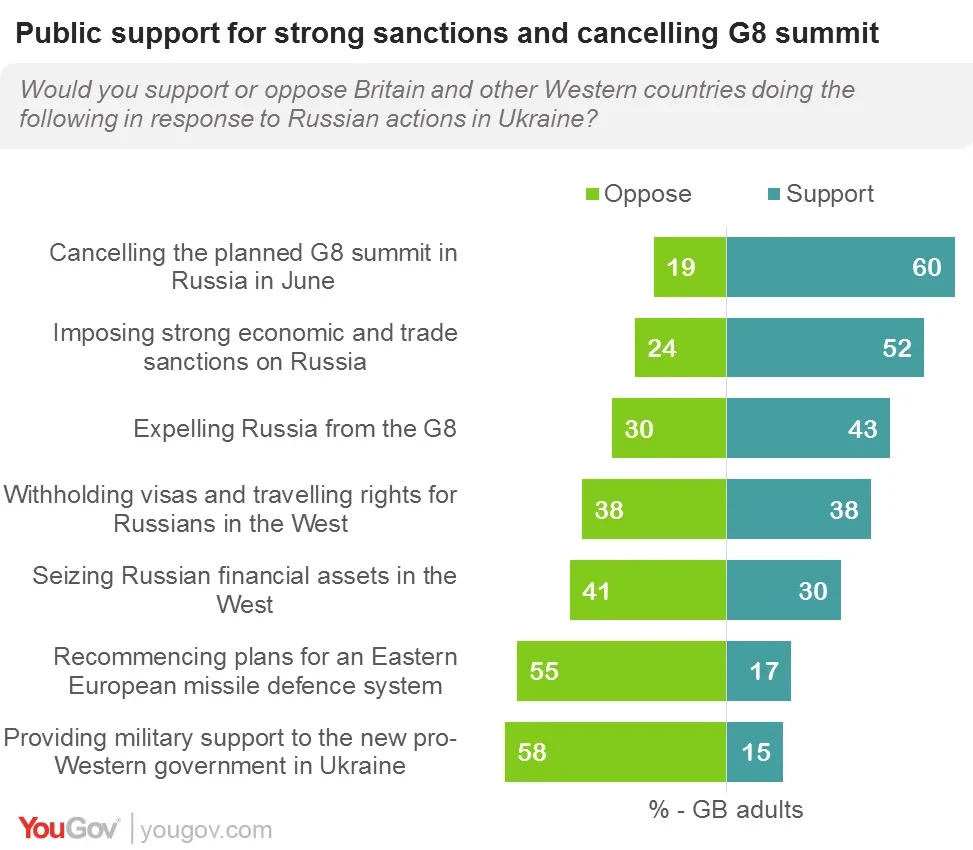 The British government has not yet made it clear what actions it will support against Russia, though according to some reports American officials are already preparing sanctions.
However, there is evidence that the government would like to avoid sanctions that might negatively affect the UK economy. Yesterday, a government document was photographed outside No 10, which read that Britain should "not support, for now, trade sanctions … or close London's financial centre to Russians."
Image: Getty