British voters tend to think Ukraine should not be allowed to join the EU
Ukraine's new interim President Oleksandr Turchynov, appointed following the previous administration's dismissal for rejecting an EU-Ukraine trade pact, has stressed the importance of EU integration. In a televised address hours after his appointment, Turchynov vowed to set up a "government of the people" – "We have to return to the family of European countries."
Ukrainian membership of the EU, however, is not supported by British voters.
43% say Ukraine should not be allowed to join the EU, while 25% say it should and 32% don't know. There is only a small softening in acceptance since July 2013, when 23% said Ukraine should be allowed to join and 44% said it should not.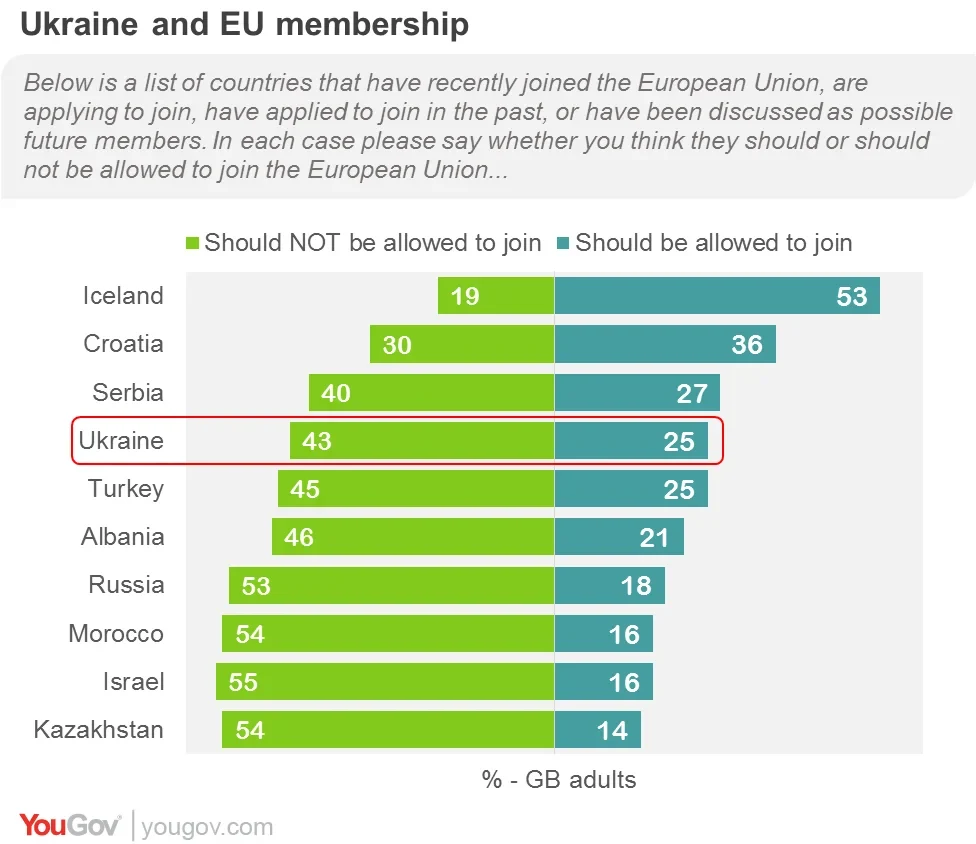 Iceland is by far the most popular candidate for accession, as 53% say it should be permitted and 19% say it should not. Serbia is second (ignoring Croatia, which joined in 2013) with 27% in support and 40% opposed.
There has been a slight softening in opposition to potential EU members' accession, as all but two (Russia and Israel) of the countries in the list have seen a net shift in favour of being allowed to join the EU since July 2013.
In the latest news to emerge from Ukraine's revolution, the interim President has warned of the dangers of separatism from Ukraine's Russian-speaking region, and the formation of a unity government has been delayed until Thursday.