There will be over 20 million tablets in the UK after the Christmas season, new research from YouGov suggests.
The Tablet Track study shows that 29% of the UK adult population currently have access to a tablet at home, with 17.4 million devices in UK households. However, this figure should be boosted to more than 20m tablets after the Christmas period with growth coming from both new users as well as current owners looking to get another device.
YouGov's findings show that among those who already own a tablet 11% are looking to buy a new one in the future. Over half (57%) of this group (around 900,000) are looking to get another device over the festive season. Additionally, a fifth (19%) of those who don't currently own a tablet are likely to get one in the future with over a third (35% or about 2.2 million) expecting to get one over Christmas.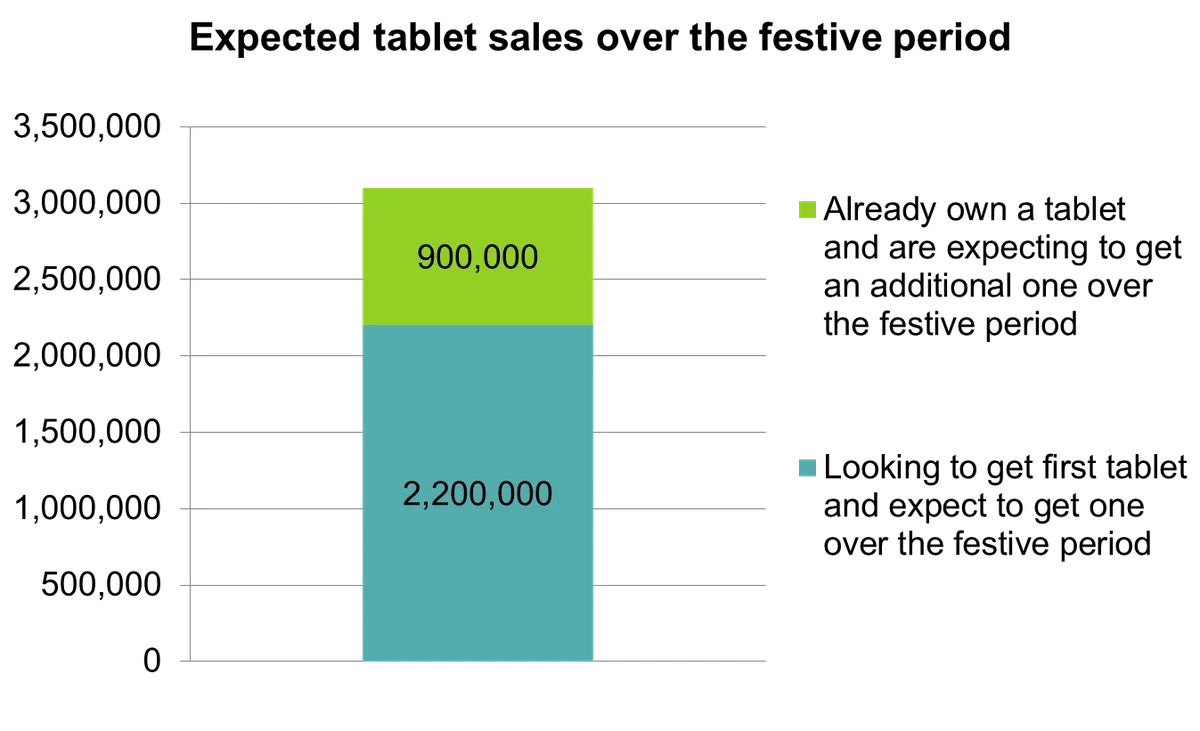 The study shows that tablet penetration is increasing steadily. Almost three in ten (29%) UK adults now have access to one of the devices in their home, an increase from 26% in Q2 2013. Consequently, many tablet owners are getting additional devices, with 28% now having more than one device in their household.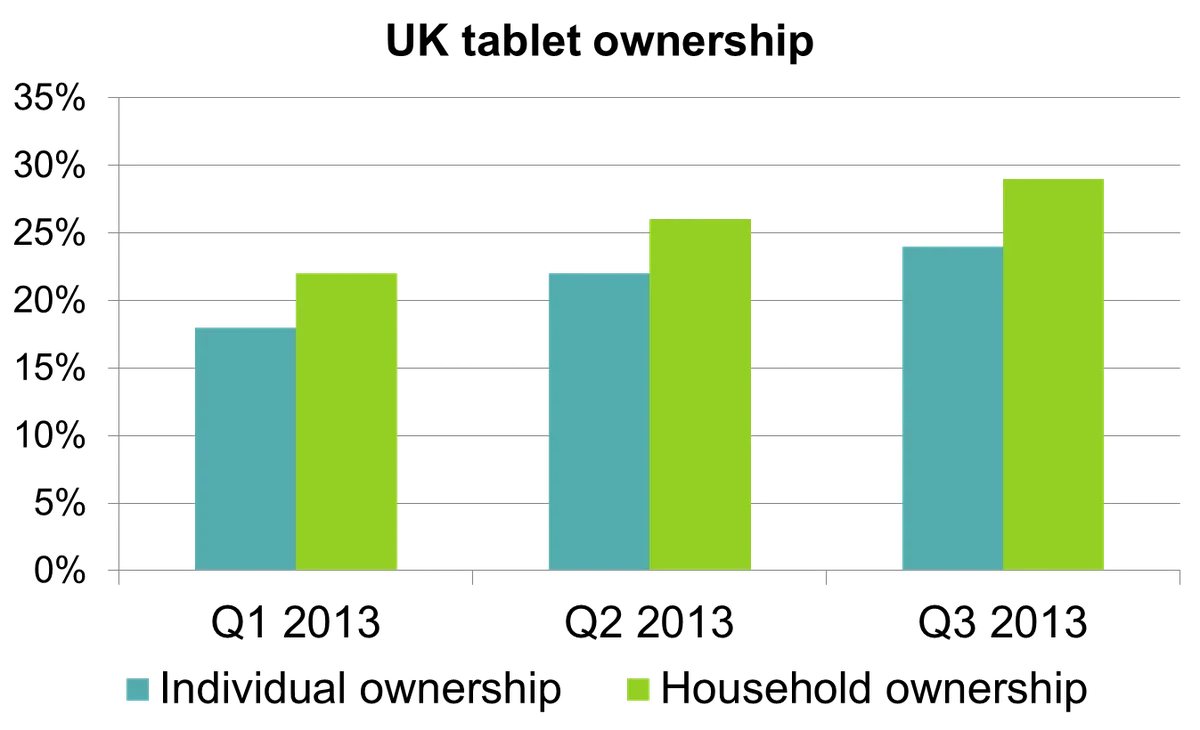 Russell Feldman, Technology & Telecoms Director at YouGov, says: 'The tablet market is now firmly part of the technological mainstream, as shown by the recent entry into the market of mass market brands such as Argos and Tesco. With such a range of options tablets now cater to all demographics, with the easily affordable at one end of the scale and new premium models at the other. Not only do more consumers own devices, but a growing number of people also have more tablets as they use them in different ways. Because of all this, we believe by February next year – after the Christmas and sales season are over – there will be around 20 million tablets in the UK.'
Click here for more information on Tablet Track
Image: Getty