On 15 October Nike unveiled its latest activity tracking wristband - The Fuelband SE.
The company has responded to criticism of earlier models by enabling the device to distinguish between different activities. This ability to distinguish is an important development because, naturally, some activities burn more calories than others.
Users define the start and end of their activity session and then tag, or define, the specific activity they participated in. The band's software synthesises this information and adjusts their energy consumption score accordingly.
While this feature is certainly an enhancement from the earlier model, hope that The Fuelband SE would include a heart monitor was promptly dashed.
The Fuelband SE is further confirmation of the expected growth in the wearable technology market. Rival sport firm Adidas has produced a wearable activity measuring monitoring device, while other firms including iHealth and Garmin are also doing the same.
Using YouGov's social media analysis tool, SoMA, we can measure Nike's increased activity on Twitter following the official launch of The Fuelband SE.
On the day prior to the launch (14 October) we can see that just 6.1% of UK Twitter users heard a mention of Nike on their private newsfeeds, which increased significantly to 20% of UK Twitter users on the day of the launch (15 October).
Interestingly activity around the launch of this product continued at an elevated level on 16 October, where 17.8% of UK users saw a mention of Nike on their feeds.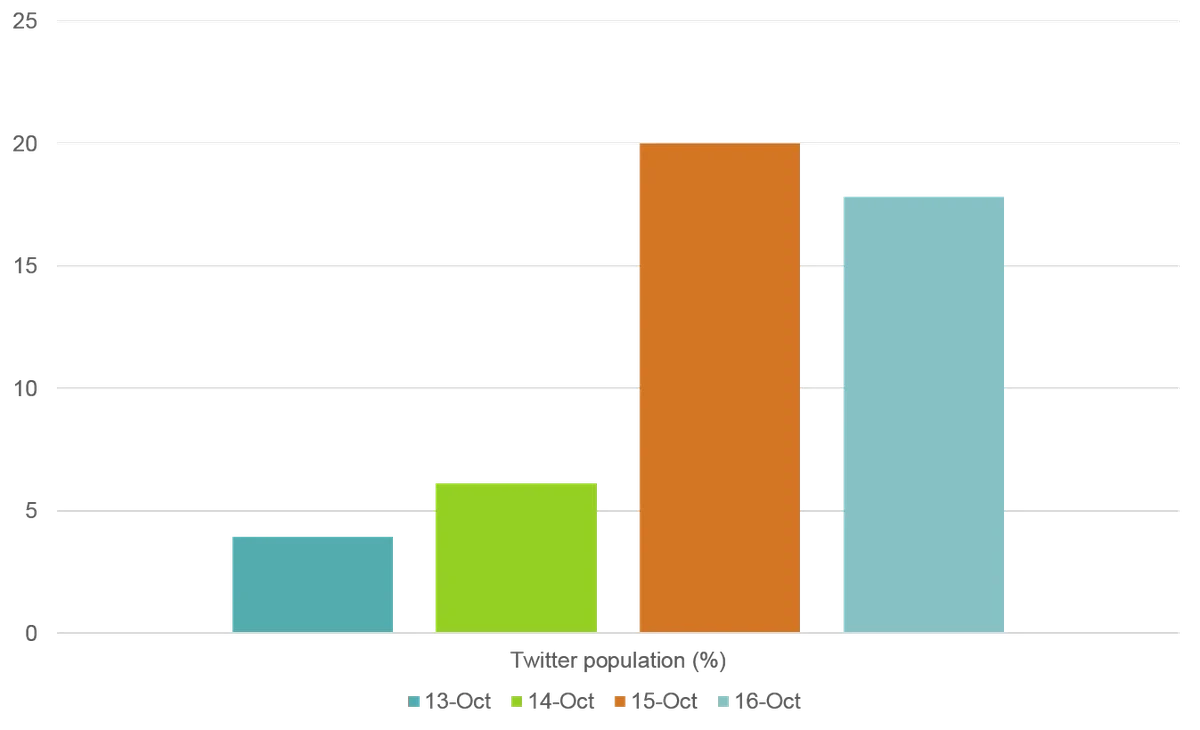 The most popular words mentioned alongside Nike on 15 October were 'fuelband', 'se' and 'new' – confirming that the launch of The Fuelband SE was primarily responsible for Nike's significant increase in Twitter reach.
Controversially there is no official Fuelband App for Android devices. By looking at some of the verbatim tweets viewed by members of our social media panel, we can see the negative reaction to this reality:
'Nike continues to turn its back on GETTING MORE USERS. New FuelBand SE still iOS'
'Nike releases Nike+ FuelBand SE, continues to ignore Android
Image courtesy of Getty