A majority of football fans believe that there are too many foreign signings in the Premier League, and that their numbers should be limited
This week Arsenal midfielder Jack Wilshere made comments in which he stated that "the only people who should play for England are English people". This was followed today by a new 'State of the Game' study from the BBC, showing that English footballers play less than one third of all the minutes in the Premier League
New YouGov research, carried out following the closure of the most recent transfer window, reveals that more than three quarters of football fans (78%) think Premier League clubs are signing too many foreign players. Only 6% disagree.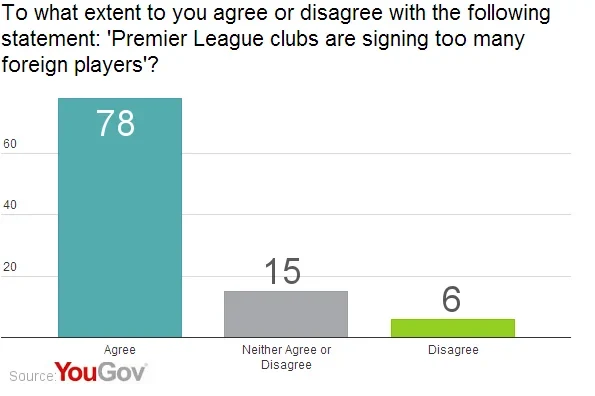 Similarly, nearly four in five fans (79%) believe there should be a limit on the number of foreign players a Premier League team has in their match-day squad, while about one in six (16%) say there should not be a cap.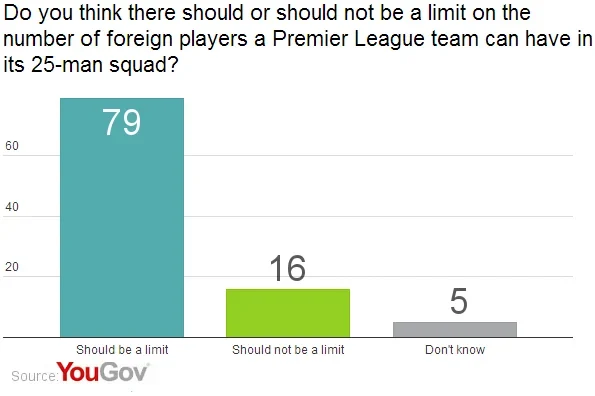 The research suggests football fans agree with previous concerns expressed by FA Chairman, Greg Dyke, about the impact overseas players are having in the top flight on the national game.
Image: Getty