58% of the British public think the Help to Buy scheme risks another housing bubble
David Cameron defended his flagship housing policy, Help to Buy, on Tuesday against claims that it would cause another housing bubble. The Prime Minister described the policy as a response to a failure in "the mortgage market" rather than "the housing market". The second phase of Help to Buy scheme was brought forward at this year's Conservative party conference. The government aims to encourage banks to offer mortgages by underwriting 15% of the value of a mortgage, allowing people to buy properties with a 5% deposit.
A new poll for the Sunday Times looked at the expected effects of the policy and showed the public have widespread concerns.
70% think it is likely to make house prices rise further and 58% think it is likely to risk another housing bubble. The first phase of the Help to Buy scheme has helped fuelled a mini-boom in house prices, with house prices rising at their highest annual rate since June 2010.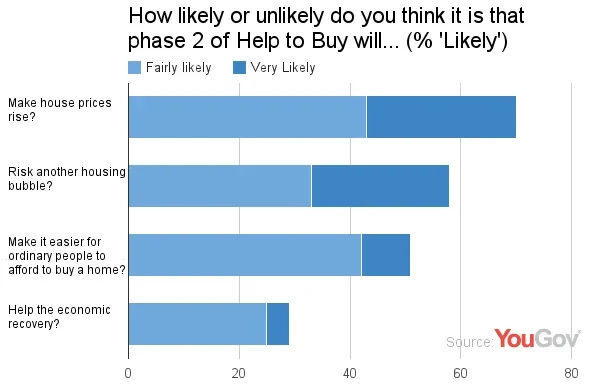 The public do tend to believe that it will help first time buyers get on the property ladder, with 51% stating the policy is likely to make it easier for ordinary people to afford their own homes, but on the wider economic impact, just 29% feel that the policy is likely to help the economic recovery.
The average house price currently stands at £170,733, despite the recent rally it is still down significantly from its boom-time peak of £199,612 in August 2007.
Image: Getty