International coffee giant Starbucks has asked its US customers to refrain from bringing their guns into its outlets. While Starbucks has stopped short of banning them outright, it has made this request because it does not want guns to be "part of the Starbucks experience".
Because Starbucks has hitherto allowed its customers to carry guns in its shops, those who support the right to carry arms recently launched a 'Starbucks Appreciation Day'.
Starbucks Chief Executive, Harry Schultz, said that his firm has been "thrust unwillingly" into the debate, which was reignited on Monday following the mass shooting at a US Navy base in Washington.
Although Starbucks' request was aimed at its US customers, it was nevertheless transmitted to consumers around the world.
Using YouGov's social media analysis tool, SoMA, we can see that the number of UK Twitter users that heard a mention of Starbucks on their feeds increased from 10.2% on 17 September to 37.4% yesterday.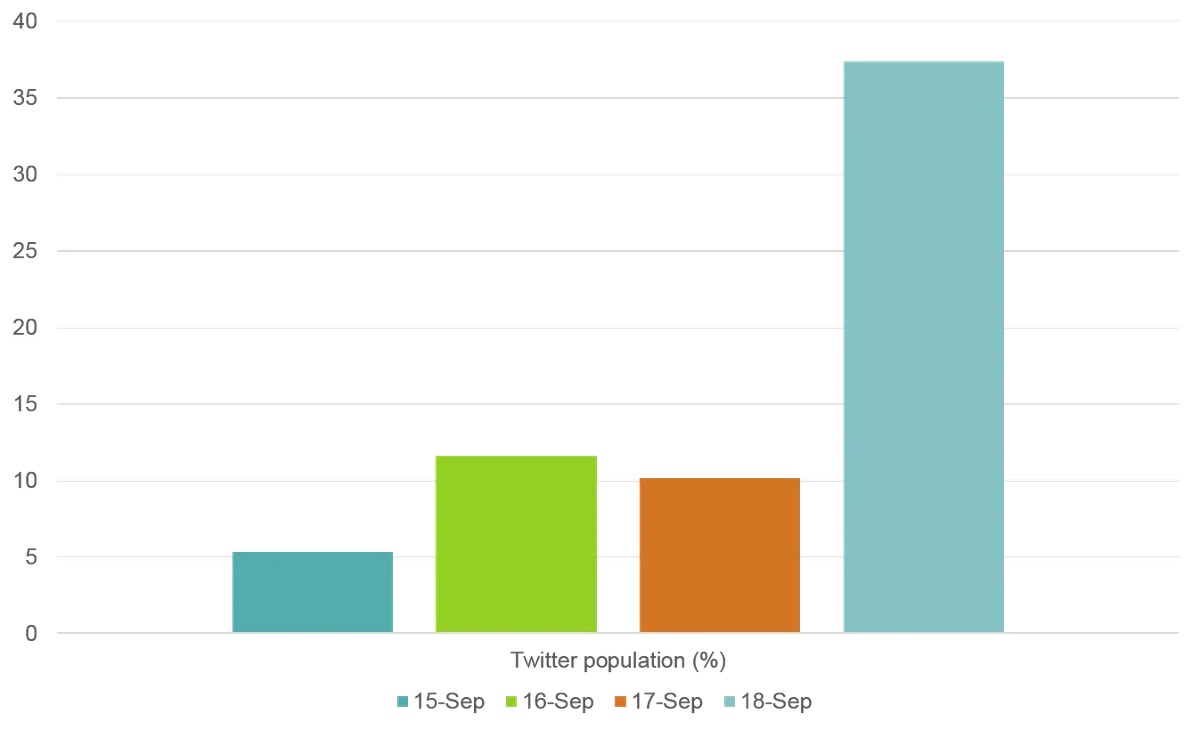 Leaving no ambiguity as to what caused this increase in reach, we can see that the most popular words that were mentioned alongside Starbucks amongst UK users were 'guns', 'customers' and 'stores'.
Social media is not confined by geographic boundaries and, therefore, plays a critical role in communicating and sharing news internationally. When international brands are at the centre of a media story they are exposed to consumers across the world, irrespective of where that story originated.
Image courtesy of Getty