Latest YouGov / The Sun results 18th September - Con 36%, Lab 36%, LD 10%, UKIP 12%; APP -21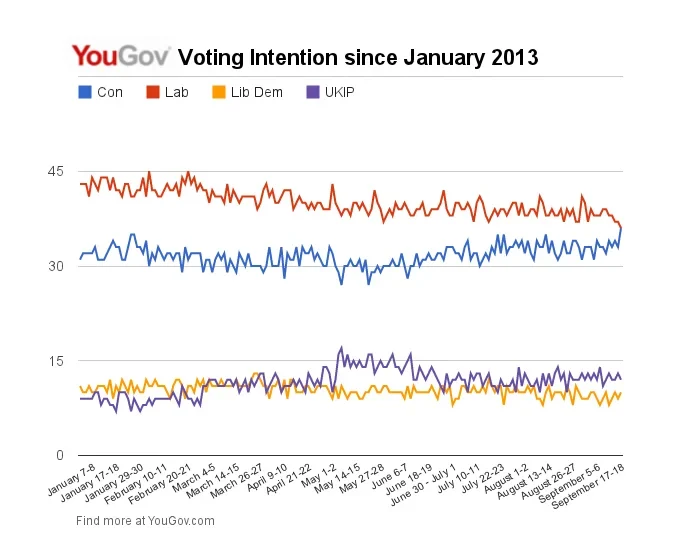 Today's YouGov/Sun results (September 17-18) show the Conservatives and Labour neck-and-neck for the first time since February 29-March 1 2012, 18 months ago.
YouGov's Anthony Wells commented, "I will obviously add all my usual caveats about any unusual poll – sure, it could be that the Tories have actually caught up with Labour after a couple of polls showing the lead down to three or four points… but just as likely that it's just a bit of an outlier. It's the trend that counts, so keep an eye over the next few days to see if there are more very small (or absent) Labour leads…"
Image: Getty