Britons tend to think smartwatches will catch on – although most under 40s prefer to use a mobile phone (not a wristwatch) to tell time
Samsung launched its Samsung Galaxy Gear Smartwatch last week as it followed Sony and Pebble into the smartwatch market, the latest battleground in the market for smart devices. The high-tech wristwatch, officially released on the 25th of September, connects via Bluetooth to Samsung's Galaxy Note 3 smartphone and will allow users to access messages, make calls and run apps from their watch.
A new YouGov poll reveals that the British public are receptive to the concept of smartwatches. Almost half (46%) of the public think that smartwatches would "become popular", compared to 34% who think they "would not catch on".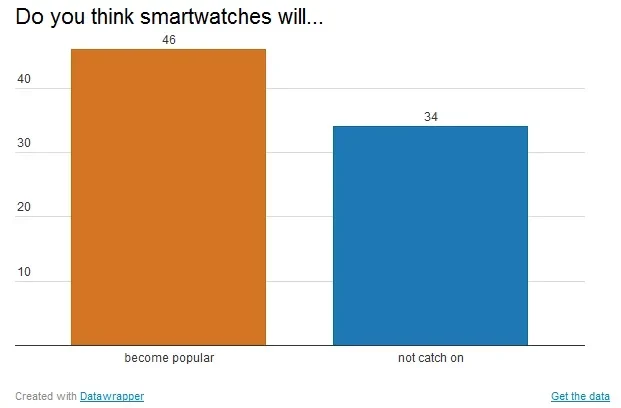 Our poll also looked at the time-keeping habits of the British public and found significant generational disparities. Conventional watches are still the most common way of telling the time, with 47% using a conventional watch and 35% preferring to use a mobile phone. However, only about one quarter (26%) of 18-39 year-olds use a wristwatch as their primary way of telling the time, with 61% preferring to use a mobile phone. Meanwhile, just 19% of over-40s use a mobile phone to tell the time and 60% still use a wristwatch.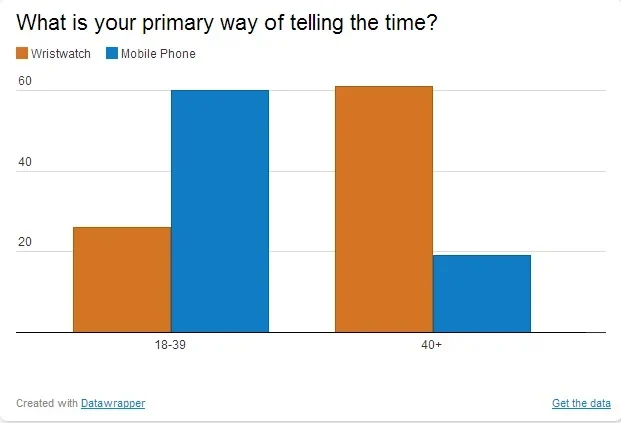 However, with smart-technology bringing watches into the 21st century, smart-watches could help bridge the generational gap in timekeeping habits. There is significantly more interest in smartwatches among young people, with 38% of 18-39 year-olds stating they would buy a smartwatch if money were no object, compared with just 22% of over-40s.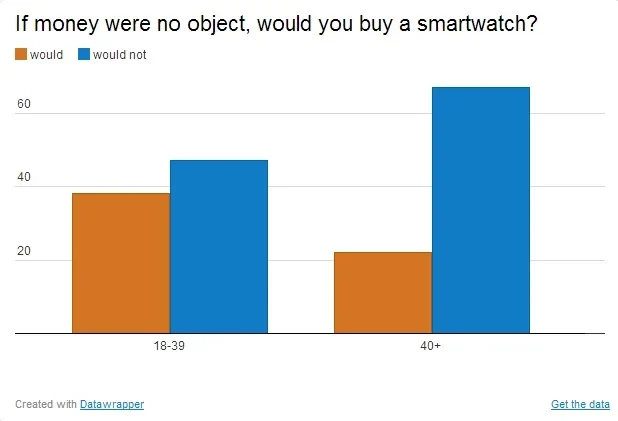 With Samsung's smartwatch launch last week and Apple's iPhone announcement yesterday, the battle for dominance in the smart-device industry has begun its latest chapter. Apple are yet to release a smartwatch of its own but the tech giant is said to already have a dedicated team developing an Apple iWatch.
Image:Getty