Following aggressive store expansion and a strong summer trading period, discount clothing chain Primark expects full-year sales to be 22% ahead of last year.
The discount clothing chain has reported a significant increase in sales, despite a turbulent year.
In May we reported how Primark's Buzz and Index score had plummeted following the tragic collapse of a factory in Bangladesh, which supplied Primark with goods.
Using YouGov's brand perception tool, BrandIndex, we can see that although Primark has made some progress, it is yet to fully recover its consumer perception scores.
If we look at Primark's Buzz score (whether people have heard anything positive or negative about the brand in the media, advertising or through word of mouth), we can see that it has almost recovered to the same levels it enjoyed prior to the factory collapse.
On 23 April Primark had a Buzz score of 4.7, which plummeted to a low of -15.3, before rising to its current level of 0.1*.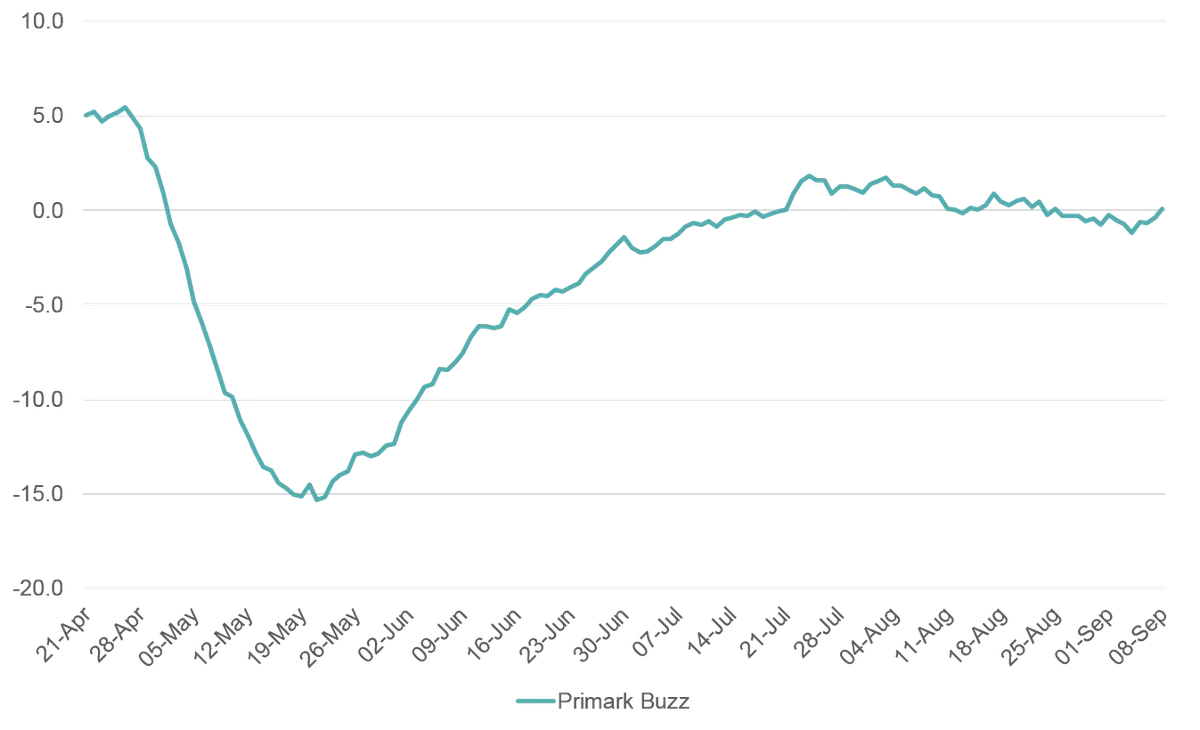 Furthermore we can see that Primark has also made some progress in recovering its overall Index score (a composite of six key image attributes). On 23 April Primark's Index score was -3., which fell to a low of -12.2, before recovering almost 50% of its Index score by reaching its current level of -7.0*.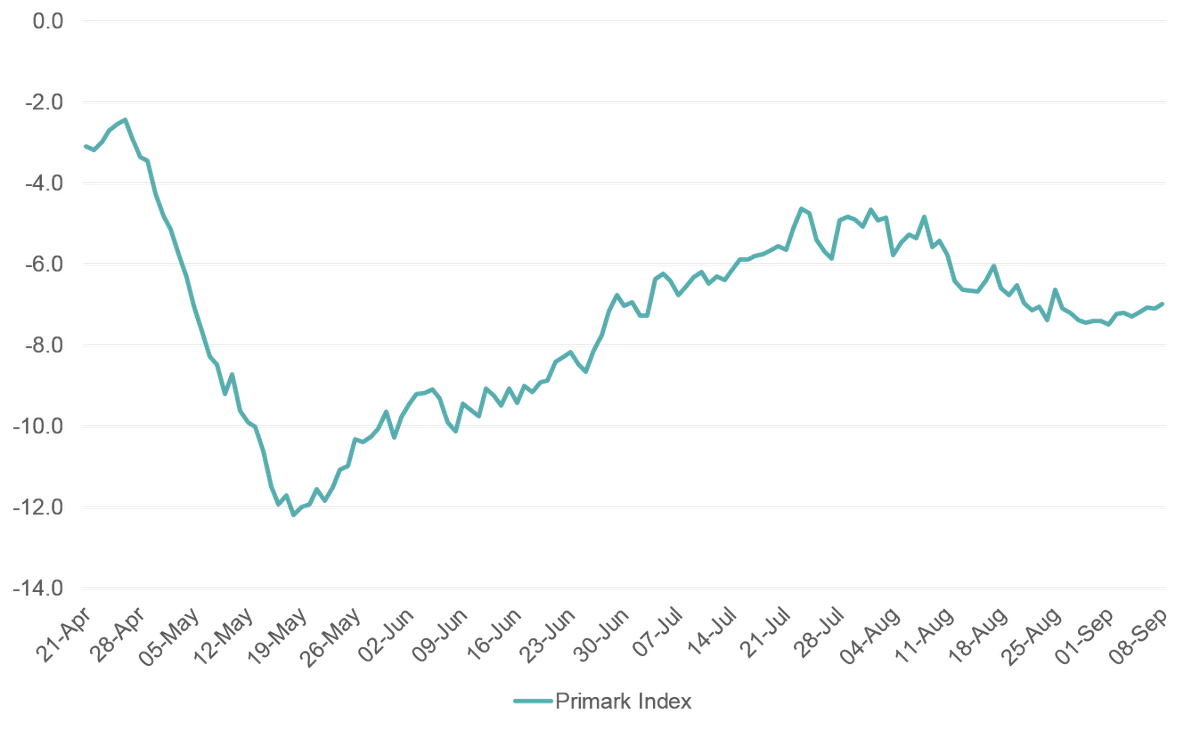 In the months following the tragic factory collapse and the subsequent consumer backlash, we monitored Primark's performance amongst consumers. As the discount chain reports another significant increase in sales, our data indicates that the clothing chain has made significant progress in recovering most, though not all, of its consumer perception scores.
*figures based on a 3 week moving average
Image courtesy of Getty