Timeline: YouGov research puts the views of the British people on Syria in the heart of the debate
The power of public opinion to shape events and public debate has never been more evident than during this past week.
August 25
As early as Sunday, a YouGov poll revealed that British military involvement of any kind would likely face public opposition: only 9% supported sending British troops, while 74% opposed the move.
August 27
On Monday, with the stated aim of debating and voting on possible responses to the chemical weapons attacks, PM David Cameron said Parliament would be recalled the following Thursday.
August 28
Then on Wednesday, August 28th, the front page of The Sun read "Brits say no to war in Syria" and cited powerful new YouGov polling which showed the British public opposed the most likely military action – missile strikes – by a ratio of two to one, or 50%-25%.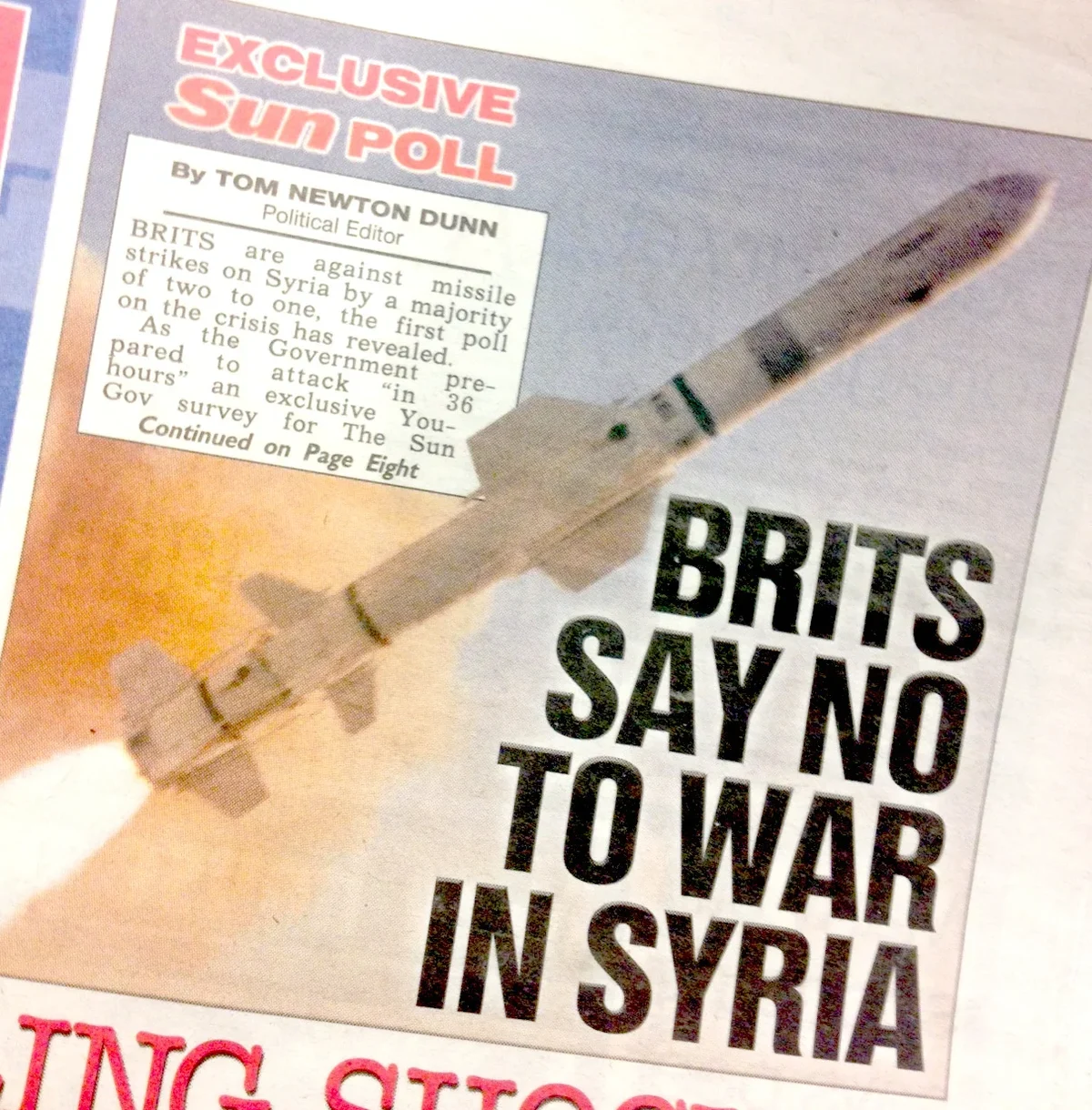 Meanwhile the front page of The Times featured the same poll, noting that it "suggests that voters overwhelmingly oppose… the use of British missiles against missile sites inside Syria."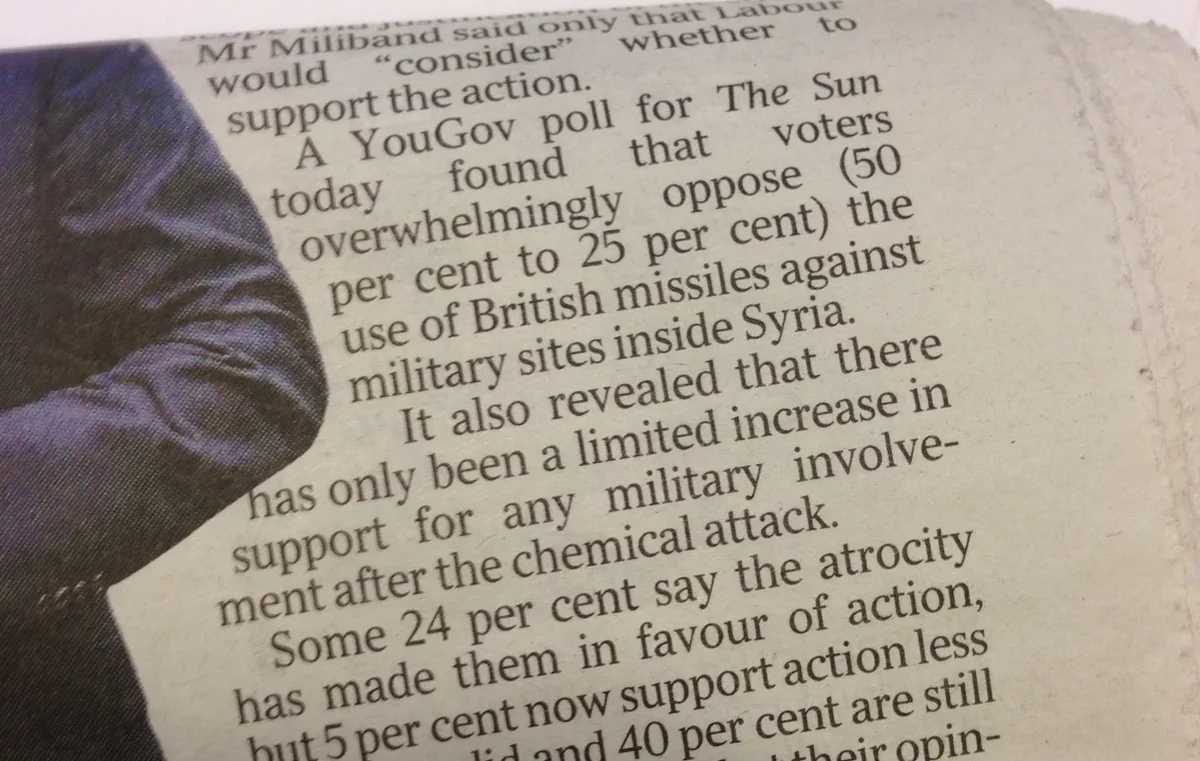 The figure was also mentioned in the Daily Mail and The Independent included data from August 25th in a piece comparing the case made for the 2003 invasion of Iraq with the case for intervention in Syria.
August 29
The following day, on the morning before the Commons debate on Syria, the front page of The Times featured a new YouGov poll showing that "public opposition to military intervention has hardened in the 24 hours since No 10 confirmed it was considering a bombing strike." The poll showed support for missile strikes had dropped from 25% to 22% and opposition was up to 51% from 50%.
A spokesman for No 10 said: "The PM is acutely aware of the deep concerns in the country caused by what happened over Iraq. That's why we are committed to taking action to deal with this war crime – but taking action in the right way, proceeding on a consensual basis."
Later that day and after hours of debate, in a 285-272 vote MPs rejected David Cameron's call for possible military action in Syria, leading Cameron to rule out any UK involvement in US-led strikes.
In a statement following the decision Cameron said:
It is very clear tonight that, while the House has not passed a motion, it is clear to me that the British parliament, reflecting the views of the British people, does not want to see British military action. I get that and the government will act accordingly.
In the aftermath of the vote, some Labour MPs reiterated Cameron's claim that the vote reflected the "views of the British people".
Nic Dakin, MP for Scunthorpe tweeted:
Surprised 2 c Michael Gove shouting at other Tory MPs last night as they reflected views of British people & voted against military action
— Nic Dakin (@NicDakinMP)
August 30, 2013