79% of British adults – including a majority of those with young kids – think airlines should have child-free 'quiet zones' and 37% would pay extra to reserve a seat there
Last week a budget airline in Singapore, called Scoot, announced that it had introduced child-free "quiet zones" on its flights, which would allow passengers who paid a fee to sit in areas designated for over-12s only. Last year Jon Kelly warned that such policies would make parents feel like "second-class citizens" while Australian columnist Tracey Spicer has called Scoot's policy "offensive". Scoot's message to young guests or those travelling with them was simple: "No offence… you still have the rest of the aircraft."
Now YouGov research suggests that such an offering would be enormously popular.
Four in five (79%) British adults, including a majority of those with young kids, think it would be a 'good idea' for airlines to reserve areas for passengers aged 12 and up. Only 13% think the move would be a bad idea.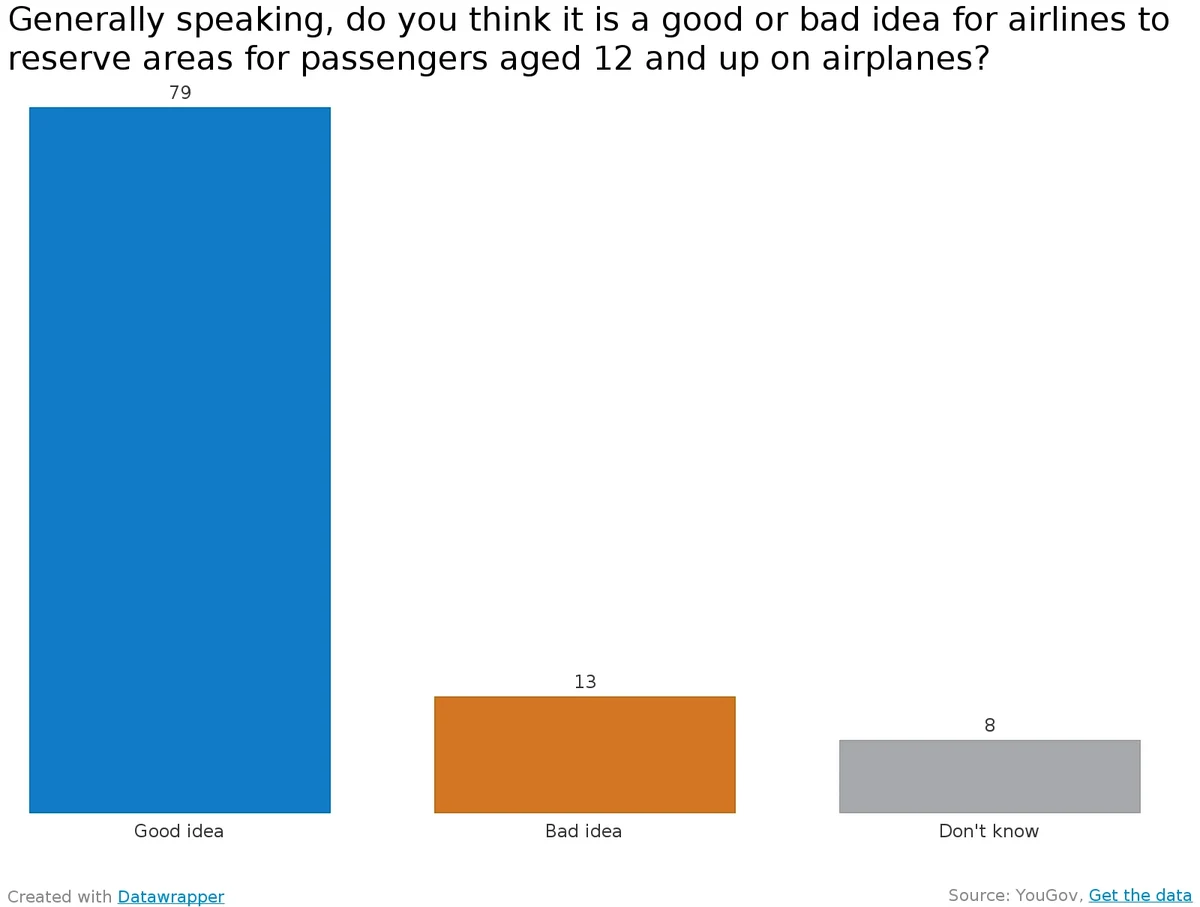 People without children are clearly more supportive of the idea, but even 66% of parents with children aged 8-10 and 64% of parents with children aged 0-10 think it is generally a good idea.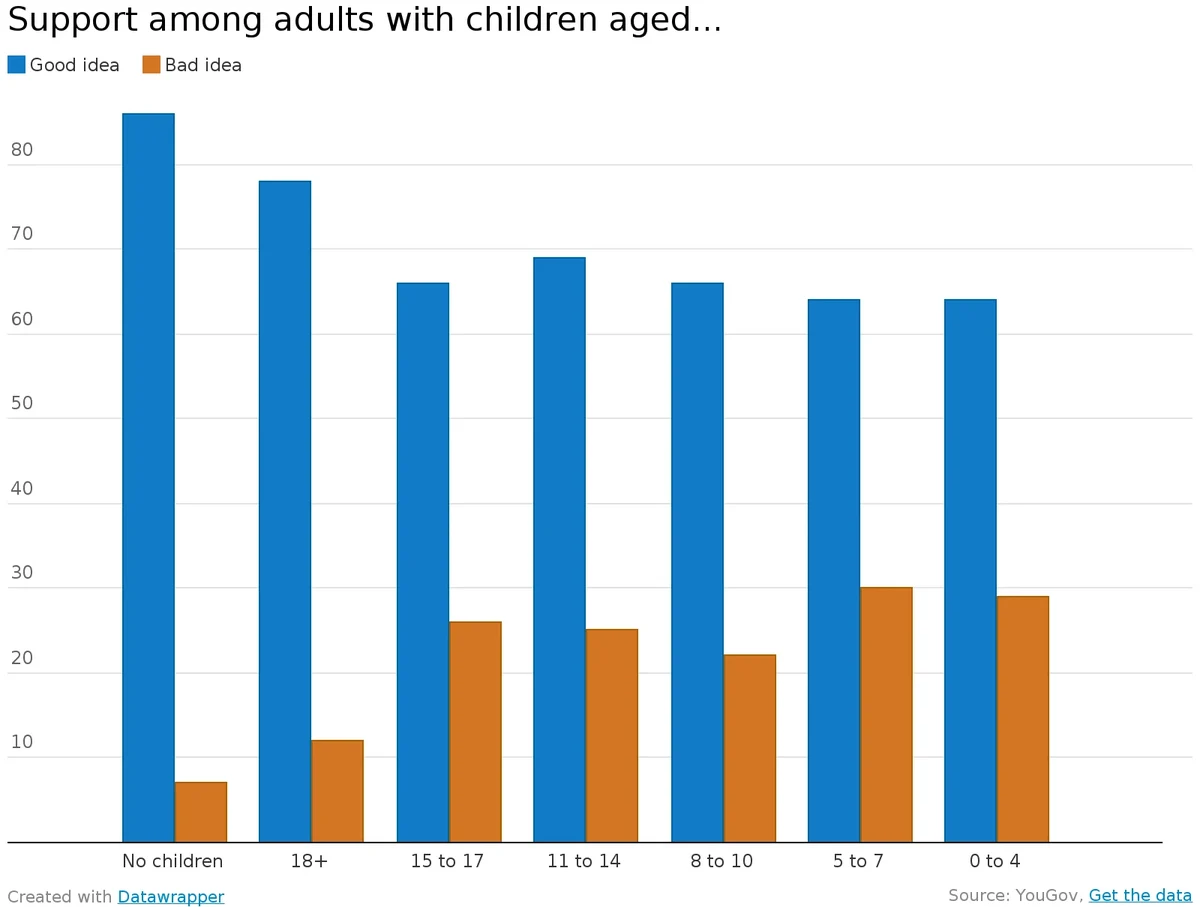 Additionally, plenty of people – 37% of Britons – would be likely to pay extra to reserve a spot in a "quiet zone". 57% say they wouldn't be likely do do it.
Image: Getty