Today Marks and Spencer reported a 0.3% rise in underlying UK sales for the latest quarter (the thirteen weeks to 29 June). However, it is the fall in sales of general merchandise for the eighth consecutive month that has caught most of the headlines. Sales of general merchandise – which includes clothing, footwear and homewares – fell by 1.6%, though this was offset by a strong 1.8% rise in sales in its food business.
Using BrandIndex, YouGov's brand perception tool, we can see how the Marks and Spencer brand has fared since its sales began to decline in 2011. First of all, we can look at the overall Index score to see what is the general perception of the brand.
As previously reported, Marks and Spencer had a tough year in 2012, losing 5 Index points from the start of the year and having its 6 point lead on John Lewis reduced to just 0.5. Looking further back, we can already see a slow decline in the company's Index score in 2011 – the year when its first fall in sales of general merchandise was announced – from a score of +56.5 on 1 January 2011 to a score of +54.7 on 1 January 2012, before ending 2012 on +50.4.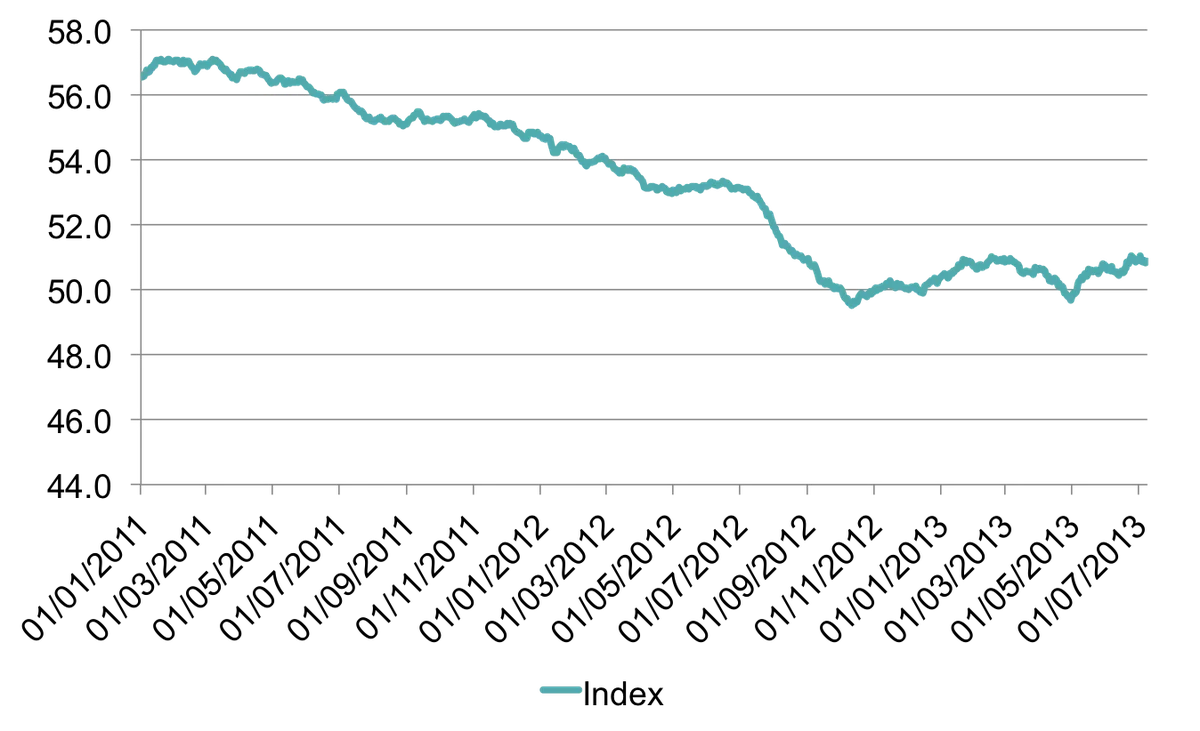 Its Index score has evened out somewhat over the course of this year, hovering around the +50 mark, which is better news for the brand, though there will be concern that this has not picked up to previous levels.
A bigger concern for the brand will be the greater decline in its Buzz score – that is, the net score of whether people have heard something positive or negative about the brand. Again, this decline began in 2011, with the Buzz score reduced from +36 on 1 January 2011 to +28.7 on 1 January 2012. Its Buzz score was also hit by a tough 2012, ending the year on a score of +22.5.
Unlike its Index score, however, Marks and Spencer's Buzz score has continued to fall this year, currently sitting on +11 (9 July) and on a steeper downward trend at the moment, which the news today of its continued fall in clothing sales is unlikely to help.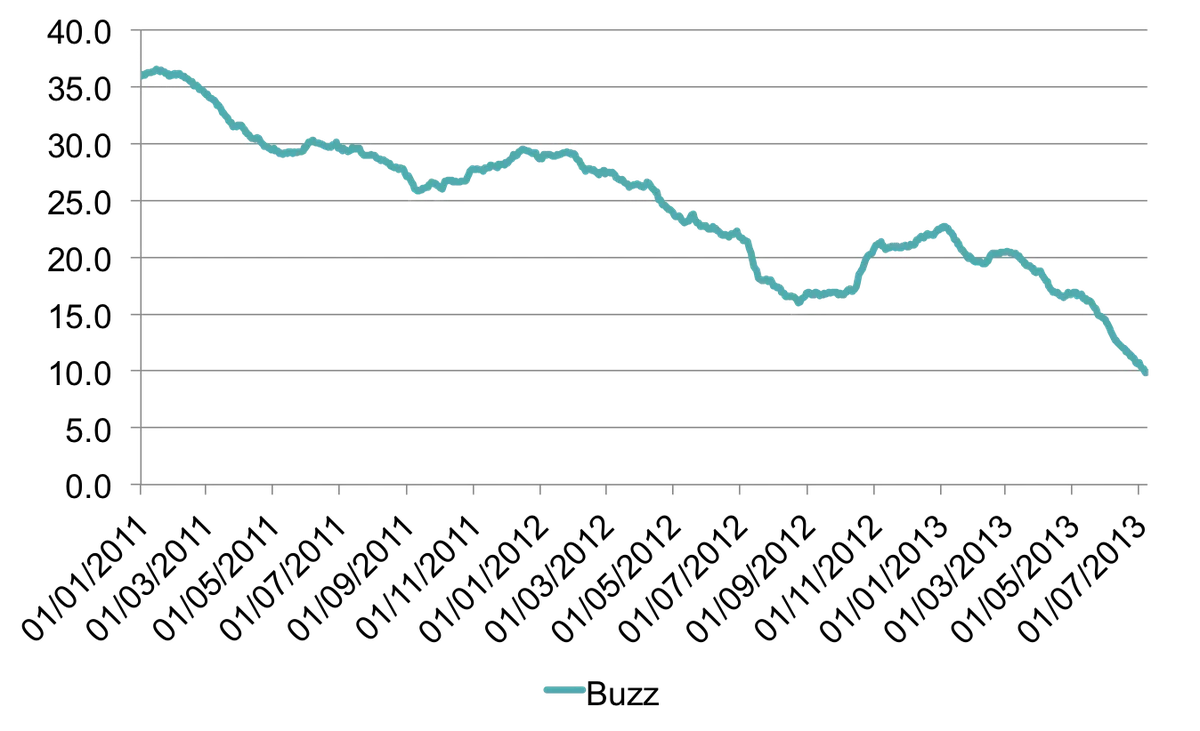 It should be noted that Marks and Spencer still has a high index score at +51 as of today (9 July) and is still the leader in terms on high street retailers, currently 1.6 points ahead of John Lewis in second and 8.6 points ahead of Boots in third.