For the first time more people see Andy Murray as British than see him as Scottish, but only one third of the British public think he should receive a knighthood
Andy Murray's historic victory at Wimbledon against world number one Novak Djokovic has cemented his place in the pantheon of British sports heroes. Within hours of his win, Prime Minister David Cameron had joined other voices in calling for the Britain's first men's Wimbledon champion in 77 years to be recommended for knighthood.
YouGov can now reveal that his Wimbledon win marks another change for Murray: 45% of British adults now think of him as British, compared to 44% who think of him as Scottish.
This is the first time since YouGov began tracking British attitudes towards Murray's national identity (in 2011) that a higher percentage have called him British than called him Scottish, with the previous peak coming after his gold medal win at London 2012, when only 49% of the public thought of him as Scottish and 42% as British.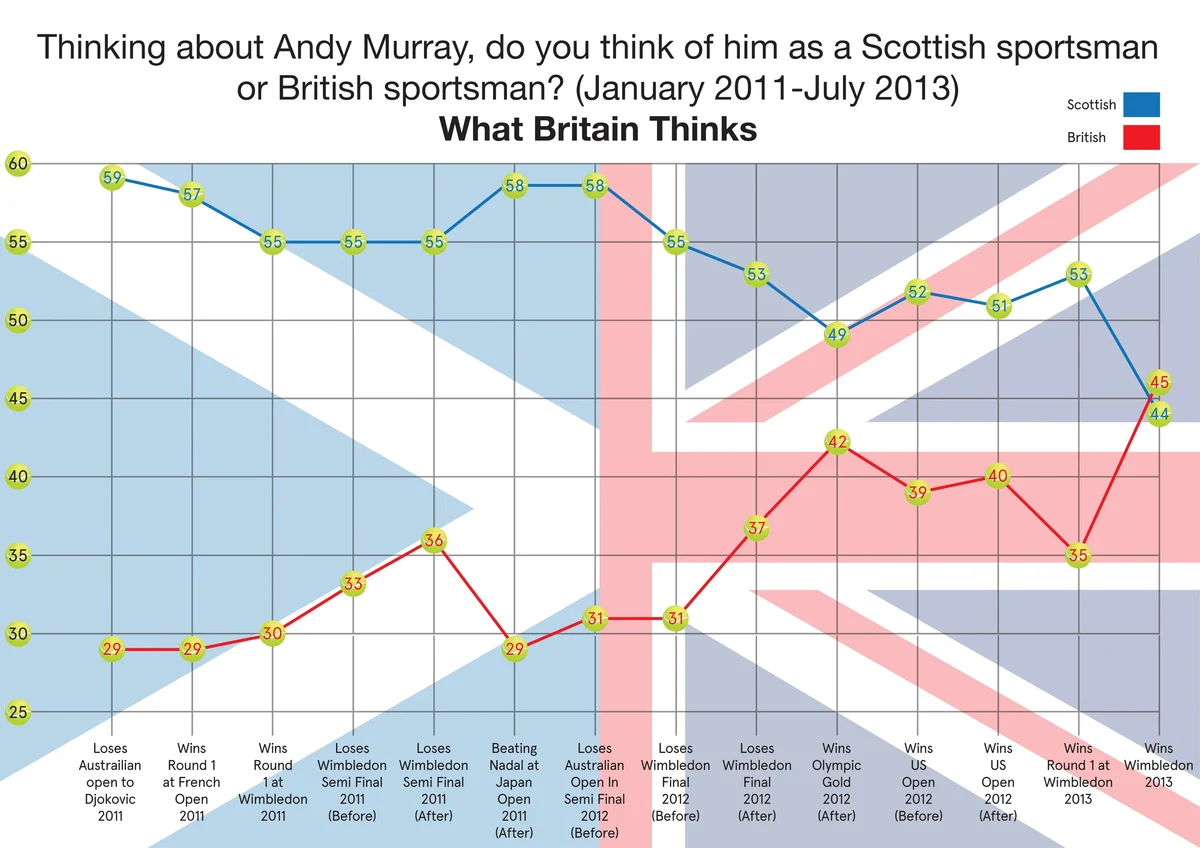 Although in a previous report by YouGov – which was conducted after Murray had won round one of Wimbledon but had not yet won the championship – the data appeared to suggest otherwise, the latest poll seems to confirm at least somewhat the saying that Murray is "Scottish when he loses and British when he wins".
The transformation in public perception of the 26-year-old tennis star, who hails from Dunblane, Scotland, is even more pronounced amongst English respondents, where the number of adults believing Murray to be British has jumped from just 30% in 2011 to 48% now. This has resulted in a sizeable shift in perceptions of Murray in England, where today more people see him as British than Scottish with the reverse being true before Wimbledon started.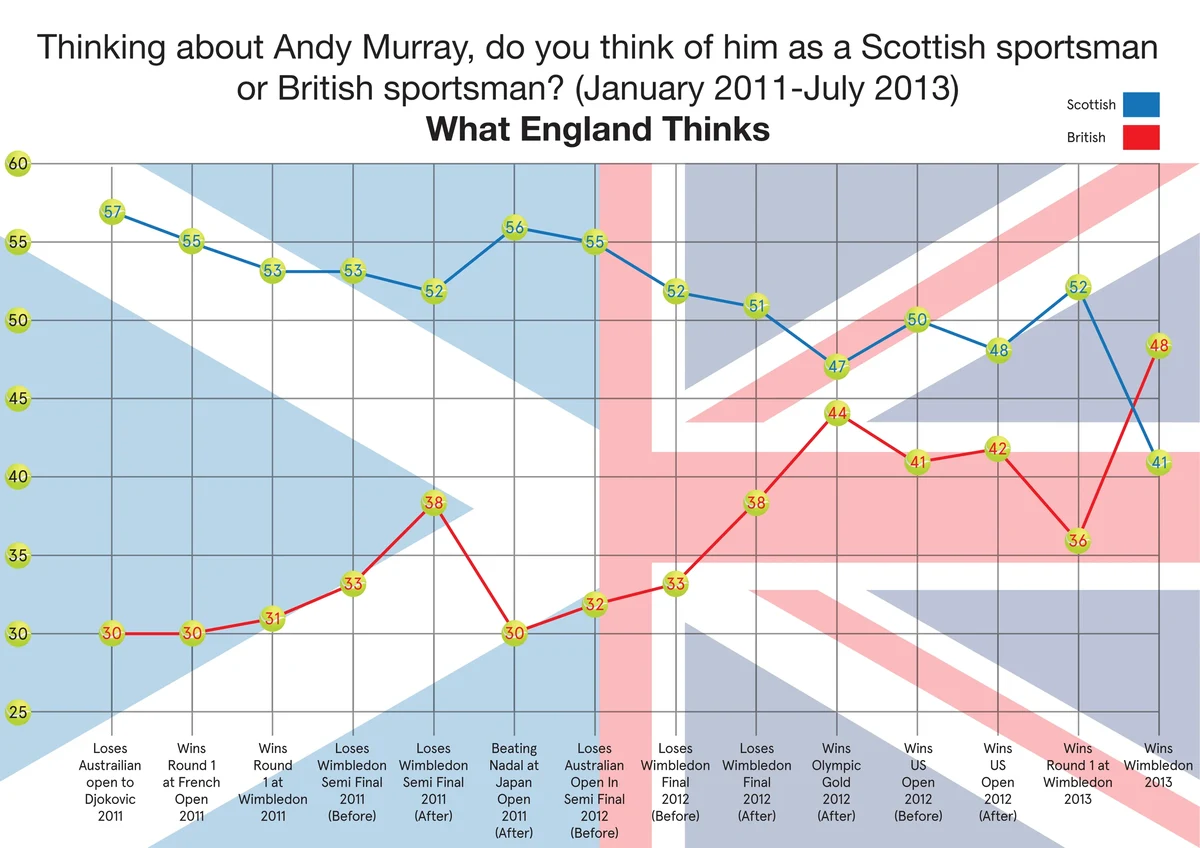 No to knighthood
However, after his triumph at Wimbledon and despite an endorsement from the Prime Minister himself, only about one third (34%) of the British public think that Andy Murray should be knighted, and a majority (53%) say that he should not receive a knighthood.
Within the regions of Great Britain, only Murray's fellow Scots endorsed the idea: 62% of the Scottish public do think he should be given a knighthood, compared to only 27% who think he should not.
Additionally, Murray's Wimbledon win has done little for Murray's reputation as "Britain's greatest ever tennis player" – before the Wimbledon final 15% said it was Murray and 34% said it was Fred Perry, winner of eight grand slams and three times winner of Wimbledon. After the final, Murray has gained 8 points in support, with 23% now saying he is the greatest Britain has ever had; but 33% still put Fred Perry on top.
See the Murray knighthood results
See the Murray Tracker results