This month's Brand Spotlight assesses Help for Heroes from early August 2012 to early June 2013.
Since last summer, Help for Heroes has been in the public eye for a number of reasons – from the (untrue) allegations aired in a BBC Newsnight piece, to the Paralympics and a swell of public donations following the murder of Drummer Lee Rigby in Woolwich.
In early August 2012, Newsnight broadcast (misleading) allegations about Help for Heroes spending money on recovery centres that could be put towards prosthetics and treatment for veterans. It is clear that the media attention around the Newsnight investigation led to a rapid decline in Help for Heroes' Buzz Score, falling from 16.2 on 14 August to 3.7 on 25 August. (This was mirrored closely by its Index Score measuring overall brand health that declined from 32.3 on 13 August to 27.9 ten days later.)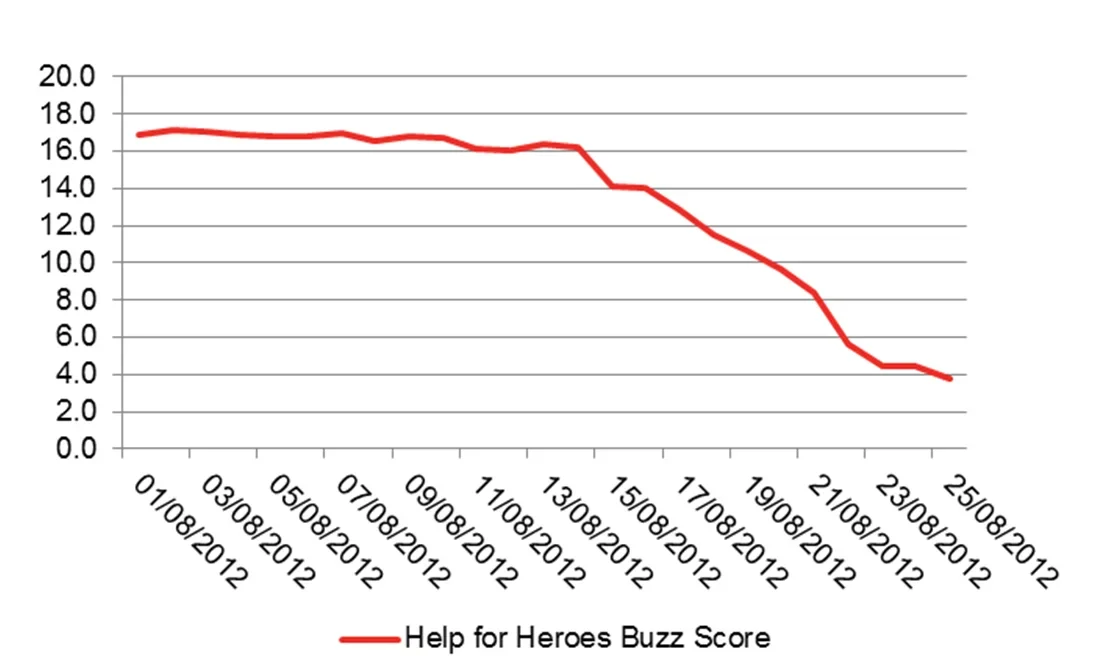 However, the impact of the Newsnight story was alleviated in late August and early September by a sweep of positive press coverage around Help For Heroes' work with Britain's Paralympians. The Buzz Scores for this period show that the Paralympics had a positive impact, although the charity didn't quite recover all the ground it lost as a result of the Newsnight story, reaching 16.0 on 13 September compared to 16.2 on 14 August. As the Games closed, the levels of public attention quietened, falling back to 12.5 by 23 September.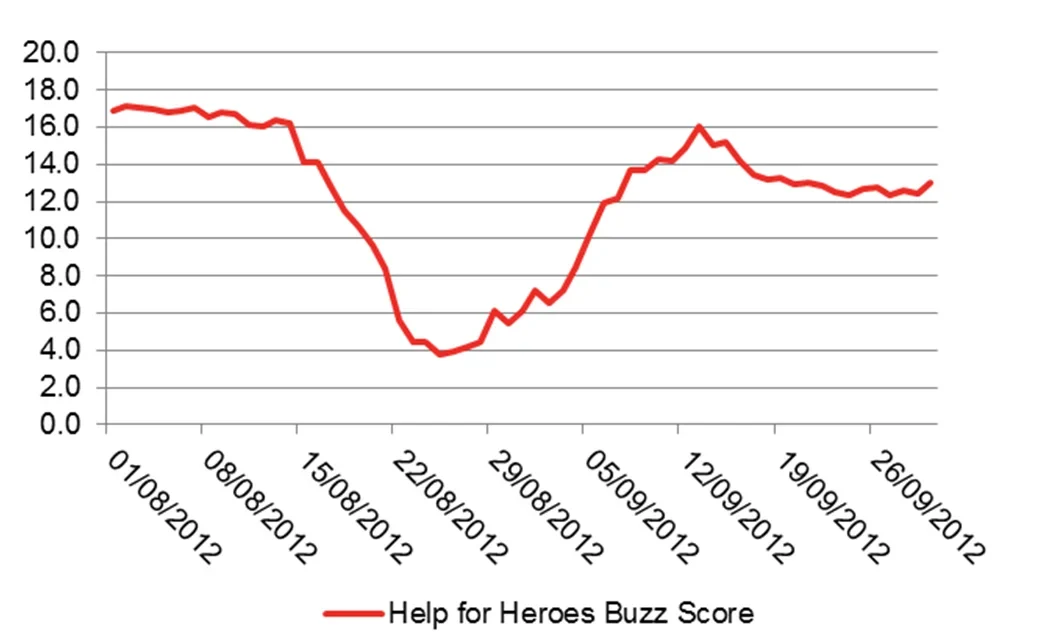 Help for Heroes has a higher media profile than a lot of other charities, both on a local and national level. This is probably why the impact of the false Newsnight allegations were so damaging to the organisation – at least in the short-term. However, its strength as an organisation lies in its ability to let the public know what it does in a practical way to transform the lives of those it helps as well as showcasing the fundraising efforts of its volunteers, often extraordinary people undertaking extraordinary feats.
This is an abridged version of a longer piece written exclusively for Third Sector. The full blog can be read on the Third Sector website.