Sainsbury's has reported a rise in UK sales over the last 12 weeks, marking a 34th consecutive quarter of growth.
The supermarket chain's 0.8% increase in sales means that it is outperforming rival brand Tesco, which last week reported a 1% fall in sales.
Chief executive Justin King called the results "a solid performance in what continues to be a tough consumer environment".
Using YouGov's brand perception tool, BrandIndex, we can see that consumer perception reflects both brands' recent financial results.
For example, if we look at the overall Index, we can see that that Sainsbury's is way ahead of Tesco with a score of 37.9 compared to 14.3.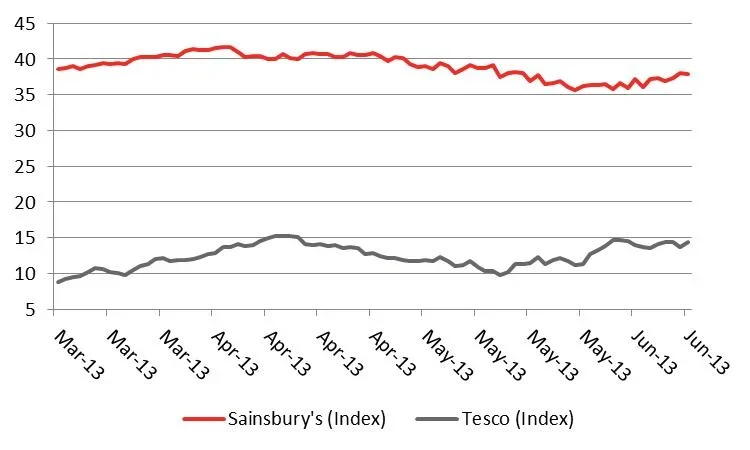 Furthermore Sainsbury's, which was not implicated in the horsemeat scandal like Tesco, also reported that sales of its upmarket Taste the Difference range had reached £1bn.
It seems that the quality of Sainsbury's products has also weighed on consumer perception, especially in relation to Tesco. If we look at the quality scores for both Sainsbury's and Tesco, we can see that the former is way ahead of the latter, with a score of 46.7 compared to 15.9.