At least 430 people were tragically killed last week after an eight storey factory building collapsed in Savar, Bangladesh. The building contained factories that supplied garments to Western retailers, including the clothing chain Primark.
Primark has stated that it will pay compensation to the victims of those who worked for its supplier. However, the incident has shined a light on working conditions in Bangladesh's garment industry, and led to increased calls for action. Indeed, the EU may also take action to encourage changes to Bangladesh's garment industry operations.
Despite Primark's intention to compensate victims, its perception amongst UK consumers has plummeted in the last week.
Using YouGov's brand perception tool, BrandIndex, we can see that Primark's Buzz score (whether people have heard anything positive or negative about the brand in the media, advertising or through word of mouth), has plunged from 3.5 on 25 April, to its current level of -19.5.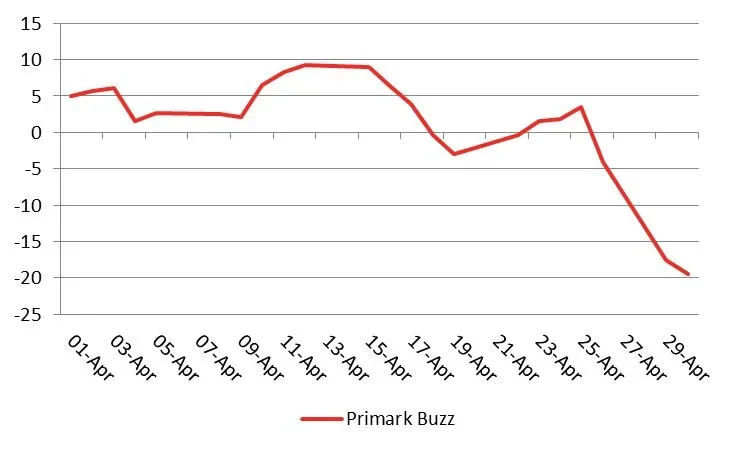 Furthermore the tragic incident has also had a noticeable impact on Primark's overall Index score (a composite of six key image attributes), falling from 1.1 on 25 April to its current level of -10.2.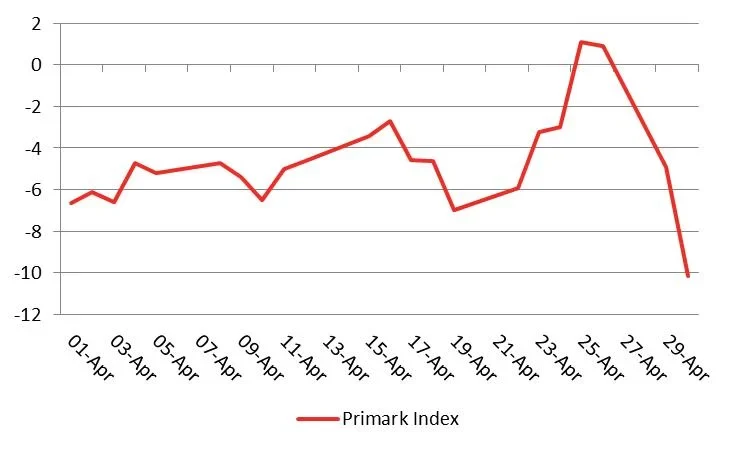 Despite Primark recently reporting a 24% increase in total sales, largely driven by providing UK consumers with value for money, the news of the factory collapse has certainly had a significant impact on consumers' overall perception of the company.
As momentum builds to ensure that Primark takes responsibility for the working conditions at its suppliers' factories, it will be interesting to see whether this tragic incident has an extended impact on Primark's standing amongst UK consumers in the coming months.