British households' economic confidence returned to the black during the first two weeks of March, hitting its highest level since the last general Election (May 2010), according to new figures from YouGov.
Data from the Household Economic Activity Tracker (HEAT) shows more consumers are now optimistic about the state of the economy than are pessimistic for the first time since June 2010. This follows a steady improvement in households' economic outlook over the past two years.
The Index score for the first two weeks in March was 101.6, meaning more people feel the economy is getting better than getting worse. YouGov's figures over the past four years show that the general rise in consumer confidence is marked by sharp increases followed by slight drop-offs in the following months.
The HEAT Index (YouGov's consumer confidence score) is derived from consumer sentiment on 4 metrics (household financial situation, job security, home prices and business activity) measured retrospectively and prospectively. In March three of the measures show a strong improvement, building on increases in February.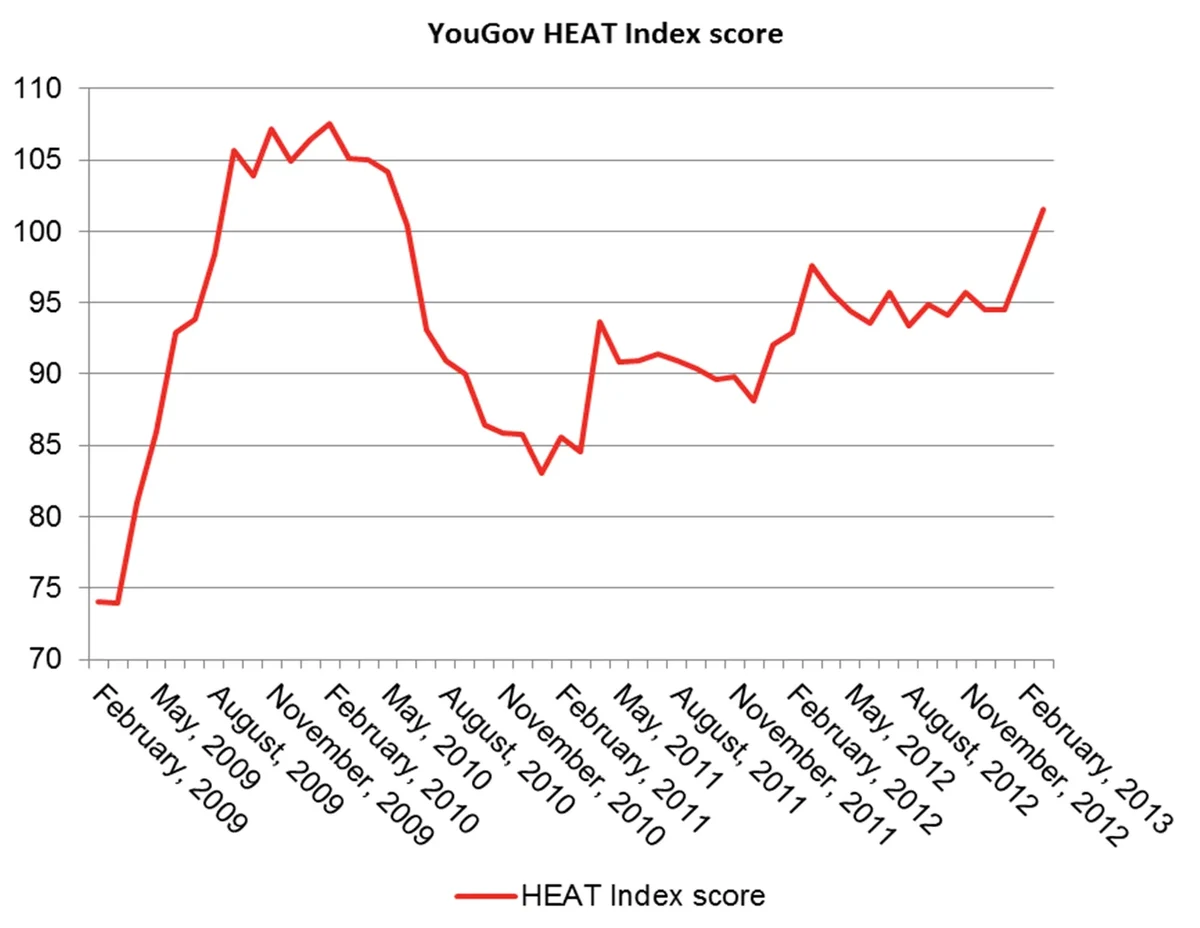 YouGov's research reveals that despite on-going stagnation in large areas of the economy an increasing number of households are starting to display more positive attitudes. During the first two weeks of March there has been a marked shift in the number of people who feel more secure in their job than the previous month.
Stephen Harmston, head of SixthSense at YouGov, says: "The figures showing economic confidence is back in the black are encouraging but things are still extremely fragile. We have seen a general steady uplift in household economic optimism since the start of 2011 but it has always followed the sequence of a sharp rise followed by a slight fall as the confidence consolidates. While people feel better about things such as job security and workplace activity other areas are still seriously depressed."