Tory voters in particular have become more negative about the government's performance on inflation and the economy
When in January Rishi Sunak outlined his 5 key priorities for 2023, he doubtlessly would have hoped the public would feel he was making progress by this point.
However, few Britons think the government is doing well on any of them, and already-low ratings have sunk even further on some measures in the last month.
The number of Britons who say the government is doing well at handling inflation has fallen 5pts from 12% in late May to just 7% now. Fully 82% of Britons say the government are doing badly on this measure.
Likewise, when it comes to encouraging economic growth, there has been a 6pt fall in the number who think they are doing well, to 14%. Almost seven in ten (69%) give a negative assessment of the government's efforts.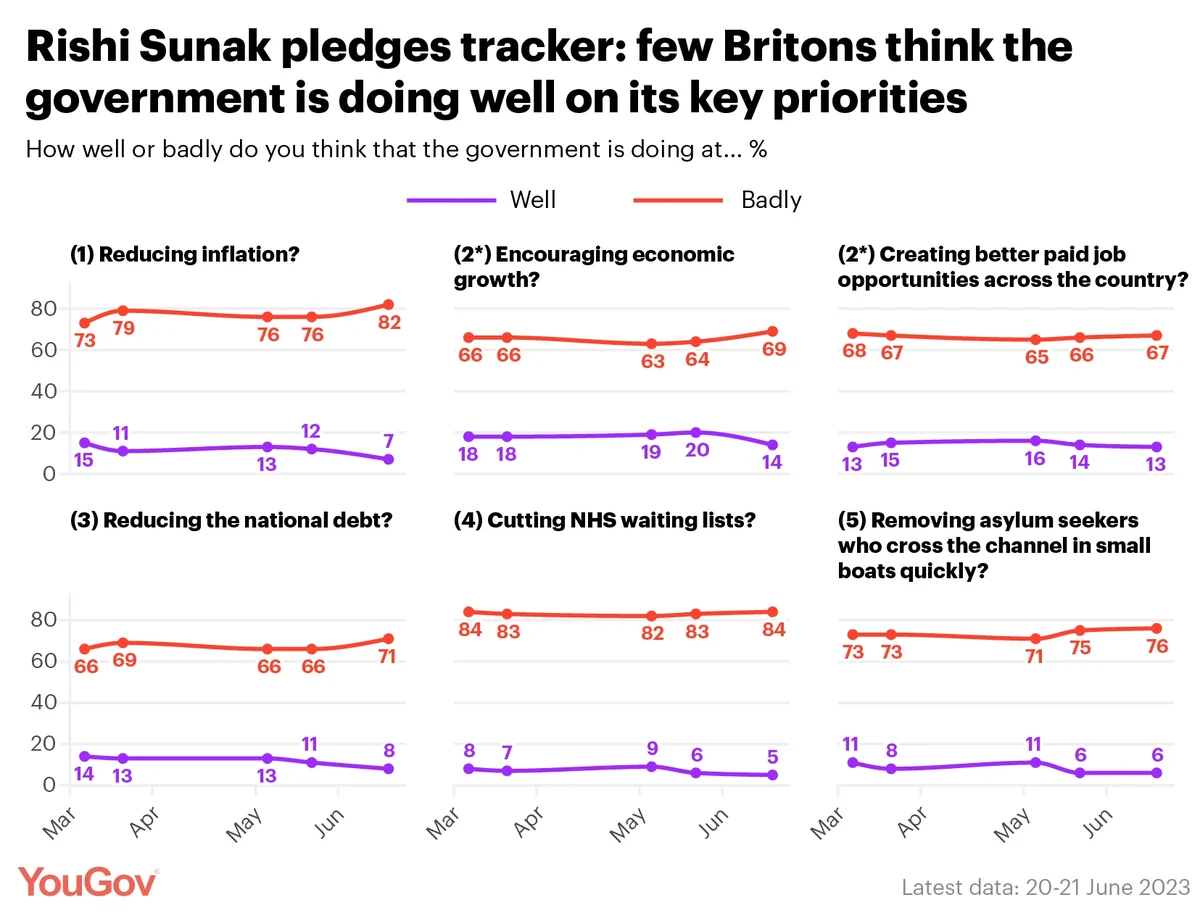 Similarly low numbers of Britons think the government is doing well at creating better paid jobs (13%), reducing the national debt (8%), stopping small boats crossing the Channel (6%) and cutting NHS waiting lists (5%).
The government's record has taken a hit with Tory voters in particular in the last month. The number of those who cast their vote for the party in 2019 who think the government is doing well at encouraging economic growth has fallen 10pts to 28%, and on reducing inflation is down 12pts to 14%.
Photo: Getty