While there is no gender divide regarding the Met, women are notably less likely than men to trust individual police officers
This week saw former Metropolitan Police officer David Carrick sentenced for his 17 years of sex crimes against women. With memories of the 2021 murder of Sarah Everard by Met Officer Wayne Couzens fresh in the public memory, as well as revelations of more widespread unacceptable behaviour at the institution, it is no surprise that a new YouGov Political Research poll of Londoners finds a distinct lack of trust in the capital's police.
Half of Londoners (51%) say they don't the Metropolitan Police very much or at all, compared to 42% who say they do tend to trust them (although this includes a mere 6% who say they trust them "a lot").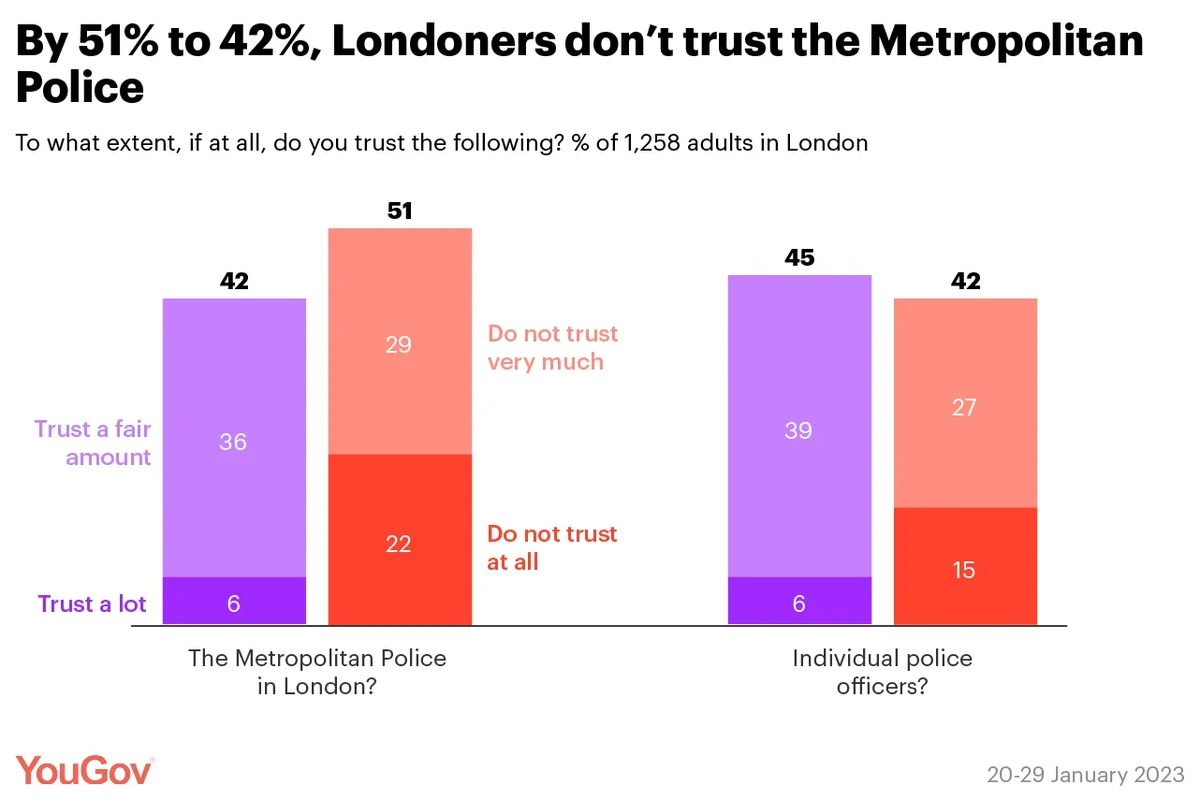 Among ethnic minority Londoners this gap is even wider still: 55% say they have little to no trust in the Met, compared to 35% who say they do.
While the most recent high profile cases against Met officers have been for sexual violence against women, the results among men and women are effectively identical.
There is, however, a noticeable difference between men and women when it comes to trust in individual police officers. While men tend to trust them by 50% to 39%, women are divided, with 44% distrusting individual officers compared to 41% who tend to trust them.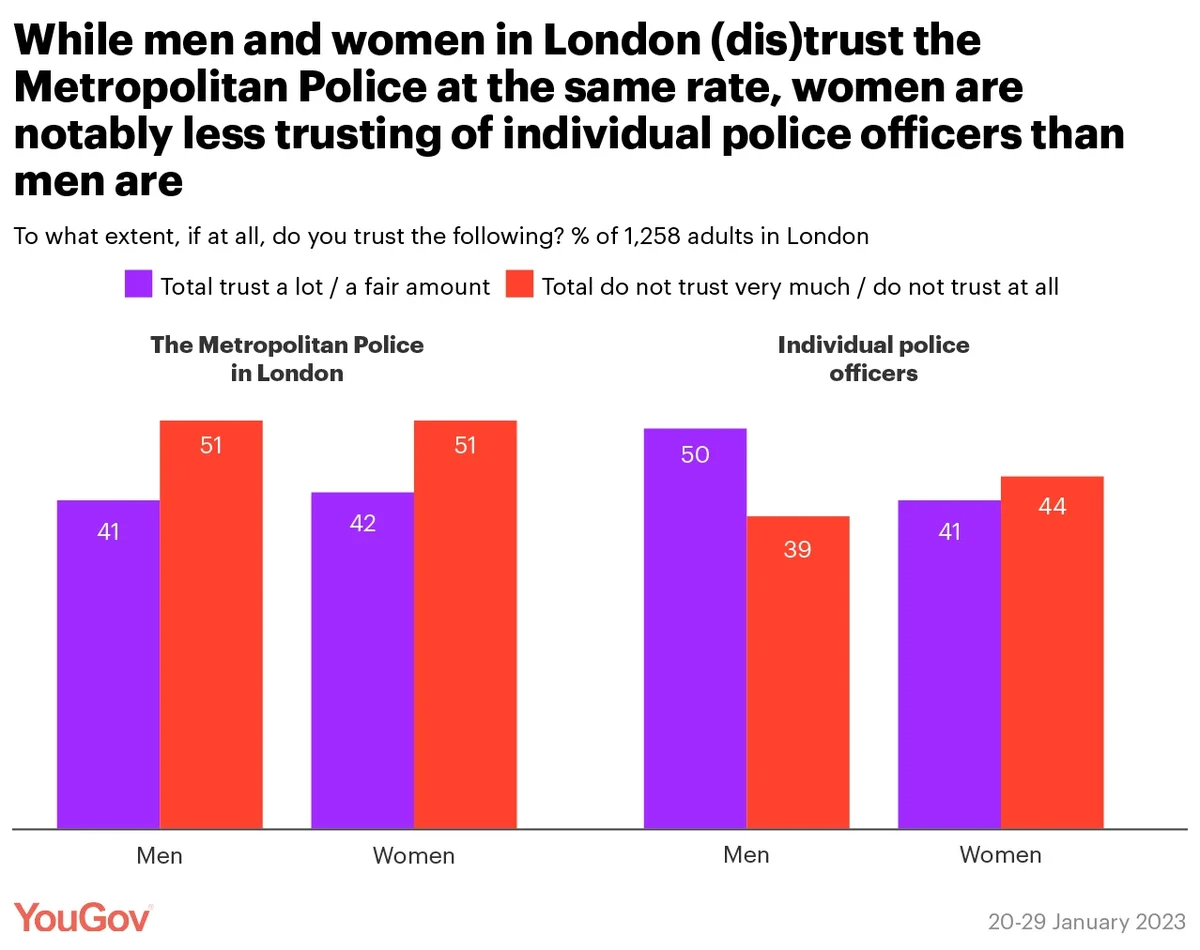 Ethnic minority Londoners are less trusting of individual police officers still, with 50% lacking trust in them compared to 37% who do tend to trust them.
Older Londoners are more likely to have trust in the police than younger Londoners. For instance, while 53% of those aged 65 and above, and 51% of 50-64 year olds, have a lot or fair amount of trust in individual police officers, this falls to 36% among 18-24 year olds.