It has now been over a year since Kate Middleton wed Prince William and made her transition into the Royal Family, and to mark the milestone we invited you to tell us how well you think Kate – officially Catherine, Duchess of Cambridge – is performing in her new role.
YouGov's nationally-representative public opinion polling, a year on from the Royal Wedding, confirmed that 85% of the British public think Kate is carrying out her role well.
Echoing this result, almost all of you who took part to talk about the Duchess' first year commended her constant enthusiasm and endearing personality in helping her adjust to a difficult role: it seems there were far more royalists than republicans talking on the topic here in Labs.
What's more, Kate's supporters among our participants argued that she seems capable of undertaking the responsibility of representing our nation, and seems to be fitting in well with the Royal Family.
Several participants also remarked that Kate and William seem like a very genuine couple, and bring a sense of approachability to the Royals – the term 'breath of fresh air' often emerged in your responses!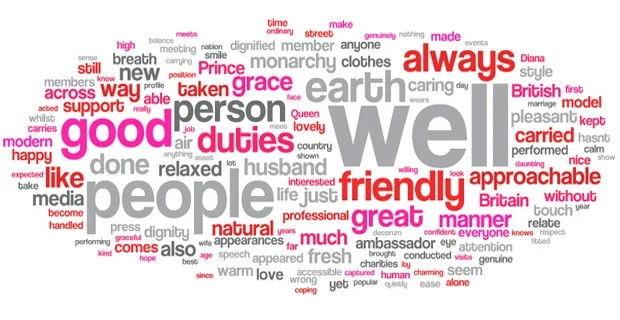 As noted above, while there were very few participants who didn't think that Kate was performing her role well, those who weren't impressed remarked that she is yet to face any real challenges, or tended to question the importance of the Royal Family in general.

One year on, how do you think Kate Middleton is doing in her royal role? Comment below…

Here's what our poll participants had to say...
Kate has performed well in her role as a member of the Royal Family
"I was lucky enough to meet her in a day-to-day public situation, and she was so down to earth and came across very genuine and unaffected by the royal way of life" Hannah L, Wales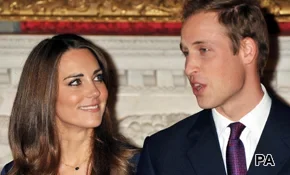 "She seems approachable and more down to earth than some royals. She always looks happy to meet people" Anon
"Very likeable, appears down to earth and relates well to the public. People also seem to admire her appearance and the clothes she wears" Anon
"She acts like a lady, yet is able to empathise with ordinary people" Peter C, Norfolk
"She is approachable, warm and, quite frankly, dazzling. Together with her husband, they present a much more connected and engaged facet of the monarchy" Anon
"She has carried out duties in a friendly and apparently approachable way. She also seems to still be 'human' in the way that she presents herself, not apparently thinking and acting as if she is 'above' everyone" Anon
"Appears down to earth and ordinary - wears high street brands" Anon, Rotherham
"She has made the Royal Family more accessible with her genuinely friendly interaction with the public" Anon
"She has overcome nerves superbly and when she is with her husband shows that she is devoted to him. This is a refreshing trait in the Royal Family" Anon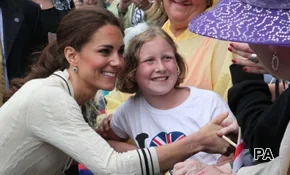 "She seems to be a very genuine person, very caring and always happy" Anon
"She has been a very good role model to all sorts of people seems confident and a nice personality" Yvonne P
"Seems well-balanced, is coping well with the attention. She is very elegant, self-assured, and is just very pleasant to everyone. She is her own person but knows how to behave in exactly the right way to encourage positive press coverage" Anon
"She has a very friendly approach, willing to try most things, and supports her husband well" Aubrey G, Worcestershire
"She appears to have performed her public role very well by having an attractive personality, interacting with the public in a charming, friendly way and having a dazzling smile" Anon
"She does not show off – she seems calm, very pleasant and not pushy" Anon
"She has acted naturally not all stuffy like past royals. She is a breath of fresh air, just what's needed in the establishment" Fred W, Southport
"She seems a very caring person, and she and Prince William look very much in love. The senior members of the Royal Family seem to adore her too" Katy M, Salisbury
"She has carried herself with nothing but elegance and grace whilst still maintaining the sense of fun necessary for a modern member of our Royal Family to represent our nation well" Anon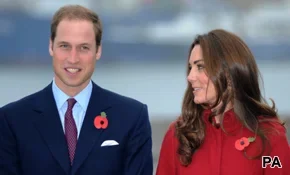 "Can handle herself and is good at what she does. A great representative for Britain" JN
"She has had a lot to deal with in her first year and seeing as she is not used to this level of public attention she is doing well" Anon
"She seems to have been accepted by her grandmother and stepmother in law. She has performed her role quietly and professionally" Ruth H, London
"She carries out all duties in a dignified and professional manner and is a credit to her parents" Anon
"Marrying into such a tight family unit/(business even) must have been quite daunting but she has conducted herself with style, charm, grace and good humour" Anon
"Very difficult role to undertake; constantly scrutinised and yet she seems very composed and carries herself well. Don't envy her one little bit; good luck to her!" Anon
"She has consistently shown intelligence and awareness of her expected role" Nicky, Warwick
Despite all the positive reactions, there were however a minority among our participants who didn't quite agree.

Most of these participants are disenchanted with the Royal Family in general, or think that Kate had not yet had to perform under any real pressure.
Here's what was said:
"I think she plays very much to the photographers and really offers very little else. Her lack of any work history makers her a non-entity and detached from reality" Ann, Daventry
"I don't think she's done very much, beyond a few social events (e.g. some shop's celebration of something or other) and a couple of charity events" Anon
"I've had no information on what she's actually done regarding her 'role' and there's even no definition of what her 'role' involves. Last thing England needs is more royalty sponging off the taxpayers" James H, Cumbria
"Kate Middleton, like the rest of the royal family are a bunch of lazy luncheoning, partying layabouts, who do not (and have never) earned their own living, but have lives of immense luxury and privilege by sponging off the hard-working tax payers of the UK" Anon
"Why is she even important? She doesn't actually have a job, costs a fortune to maintain, and am I sure is a lovely person but of no great import to anything" KW, Oxford
"She hasn't really done anything to judge her on yet. Send her somewhere controversial so we can really judge her performance on the spot" Anon
"While I am not against the Royal family in any political way, I find the whole thing a little tedious really and wonder if, in today's society, they are simply obsolete" Anon


One year on, how do you think Kate Middleton's doing in her royal role? Comment below...

Follow and discuss: @YouGovLabs on Twitter