Four in ten say restrictions wouldn't affect their Christmas in the first place
With less than two months until Christmas, Brits' social calendars would usually be filling up with festive getaways and events.
However, due to the uncertainty of knowing which coronavirus restrictions will be implemented in December, for many these plans are up in the air. But new YouGov data shows that many people will not actually be bothered by the disruption.
Half of Britons (50%) say they wouldn't mind if restrictions like the 'rule of six' or a ban on households mixing are in place during the Christmas period.
The older people are the less likely they are to be bothered: most of those aged 65 and above (55%) wouldn't be fussed, but just 41% of 18- to 24-year-olds say the same. Men are also noticeably more likely to say they wouldn't mind (58%) than women (43%).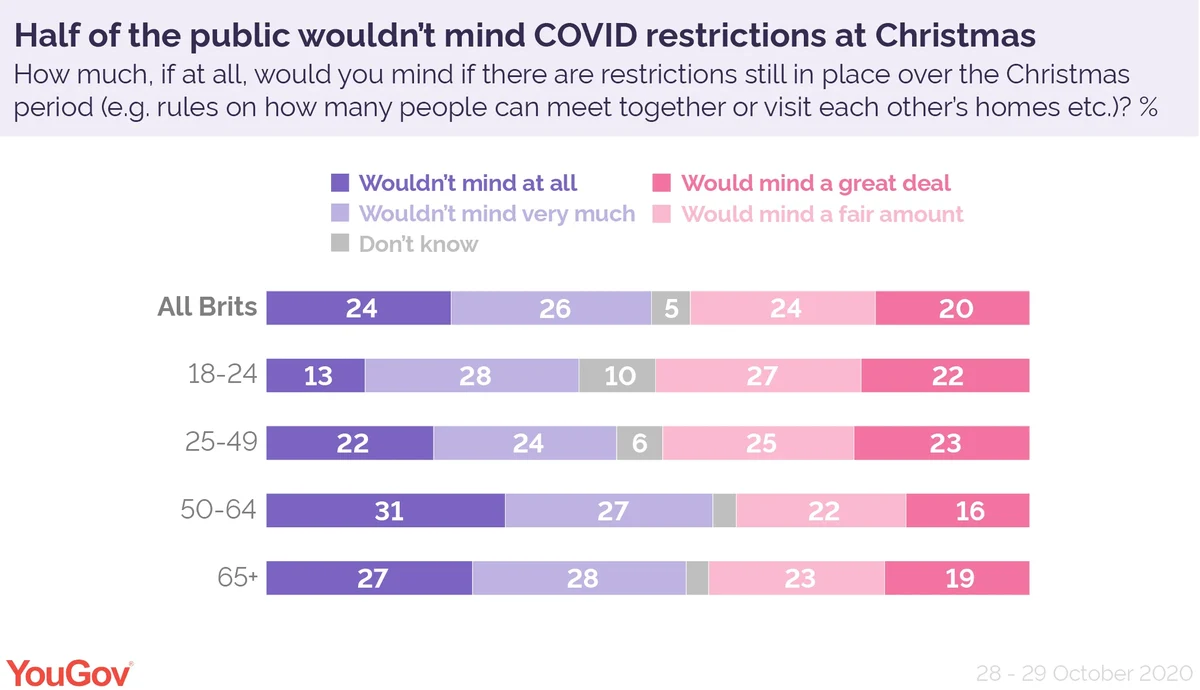 Four in ten Britons (42%) say such restrictions wouldn't affect their usual Christmas celebrations in the first place. Nevertheless, a majority (54%) say it would have a noticeable impact, including 27% who say it cause "a great deal" of disruption. Women are more likely than men to think it will affect their usual celebrations (61% vs 46%).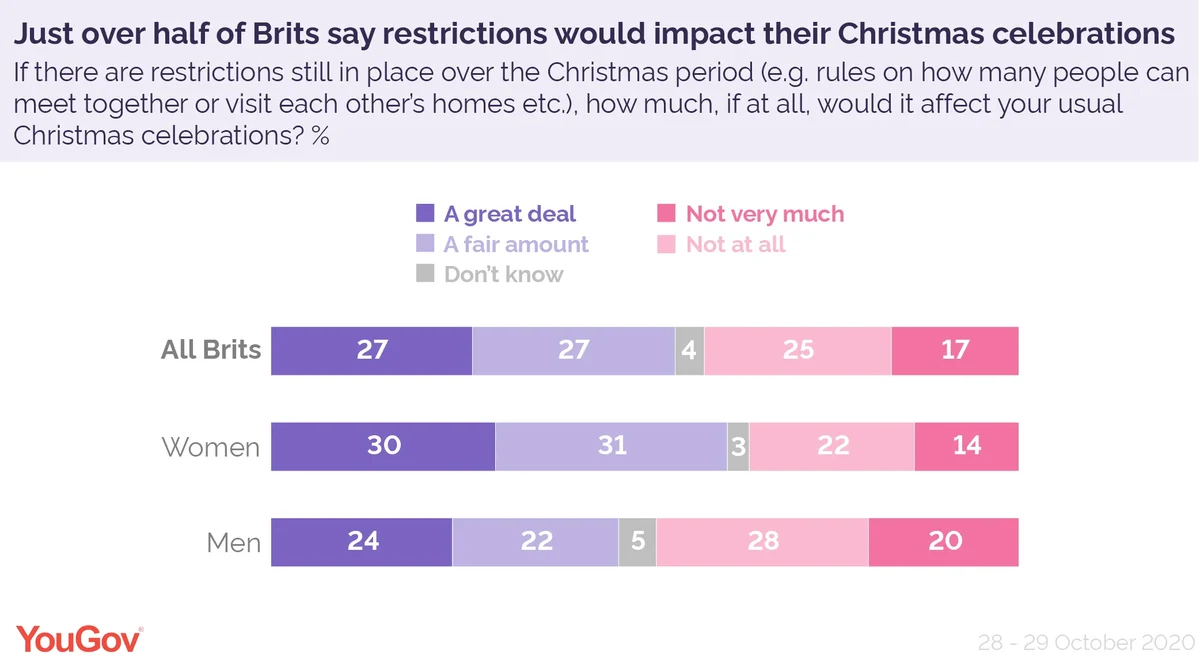 Three quarters think most people will break Christmas rules – but not themselves
Whilst the exact restrictions for the festive period are yet to be announced, three in four Brits (76%) think most people would break the rules in order to meet together and visit other people. A third (31%) are adamant this would definitely happen.
Despite the expectations that most of their fellow citizens will flout the rules, just a quarter of Brits (24%) say they themselves would not follow Yuletide restrictions. The likelihood of rebellion is higher amongst younger people, with 40% of those aged 18 and 24 saying they'd break the rules (including 14% say they'd definitely break the rules), more than double the rate among their eldest peers (15% of the over-65s).
The majority, however, claim they will not be rule-breakers – two in three (67%) say they would follow restrictions during the Christmas period, with those aged over 65 most likely to comply (78%).
Combining responses to the two questions shows that almost half of Britons (47%) believe themselves to be virtuous in a land of Christmas lawlessness, saying that they themselves will follow the rules even though they expect most will not.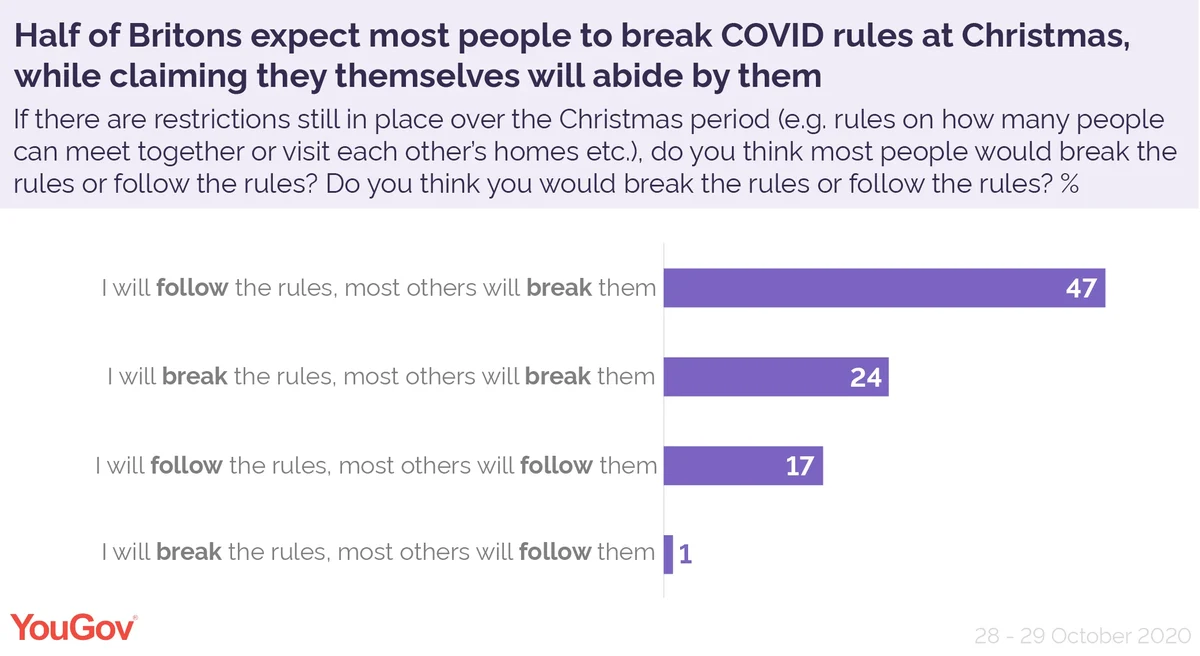 A further quarter (24%) consider themselves part of the problem – saying that most people will break the rules, including themselves. Only 17% think that they and most people will follow the rules, while barely 1% expect to be in a minority in breaking the rules themselves.