Four in ten Labour voters also think it was the right decision
Earlier today it was announced that Jeremy Corbyn has been suspended from the Labour party for his response to the EHRC's recent report into anti-semitism within the party. The former leader said earlier today that the scale of the problem had been "dramatically overstated" by opponents in an attempt to discredit him.
A snap YouGov poll, conducted this afternoon, finds that most Britons think the suspension was justified, with 58% saying it was the right thing to do. Only one in eight (13%) think it was wrong to suspend Corbyn, while 29% don't know.
A plurality of those who backed the party at the 2019 general election likewise think the right decision has been made, by 41% to 26%.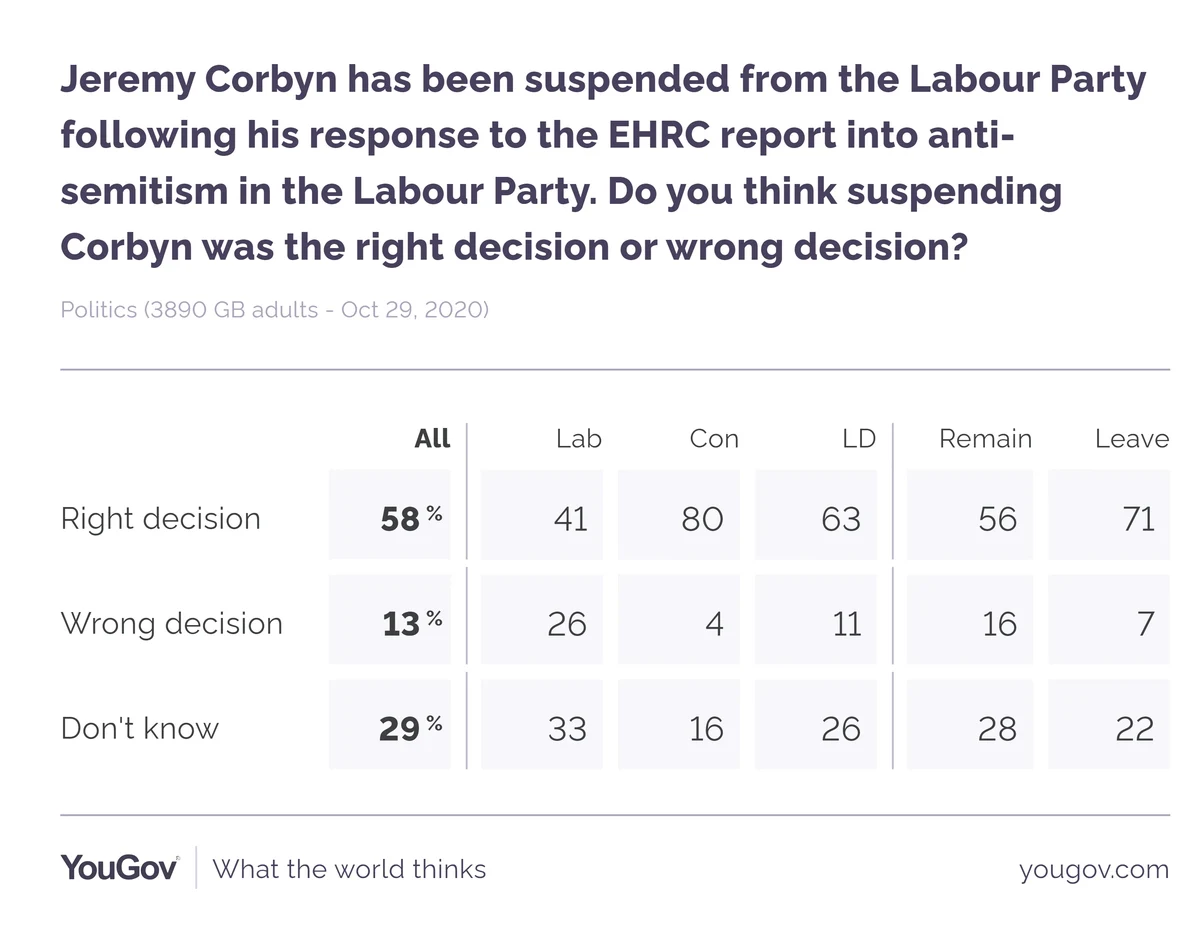 Britons overwhelmingly think that Corbyn was a bad leader of the Labour party, with 66% saying so, including 43% who think he was a "very bad" leader. Those who voted Labour in 2019, when he was still leader, are more split, with 45% thinking he was good and 44% saying he was bad.
Starmer, by contrast, gets a much warmer reception. More than four in ten (46%) think Labour's current leader has been doing a good job so far, compared to 22% who disagree. Labour voters are even more emphatic, with 62% branding him "very good" or "fairly good", compared to only 17% who think the opposite.