Latest YouGov Westminster voting intention figures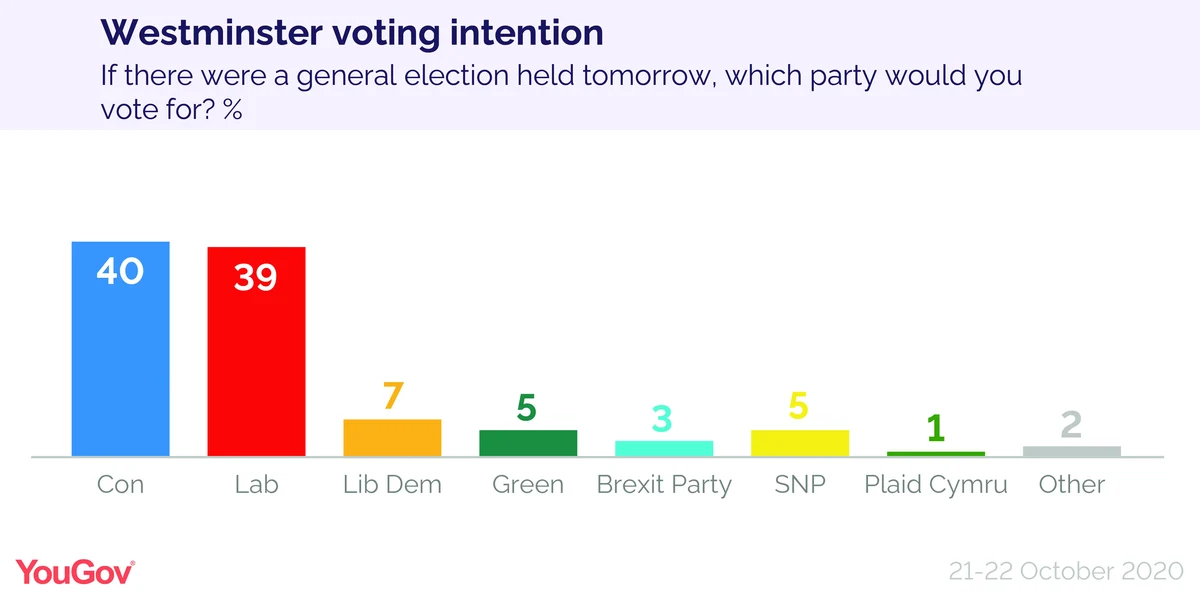 The latest YouGov/Times voting intention figures show a minor shift with the Conservatives on 40% of the vote to Labour's 39%. This is from a Tory score of 39% last week compared to Labour's 38%.
Elsewhere, the Liberal Democrats have 7% of the vote (+1) the Greens have 5% (-1), while the Brexit Party are on 3% (-2 from 5%).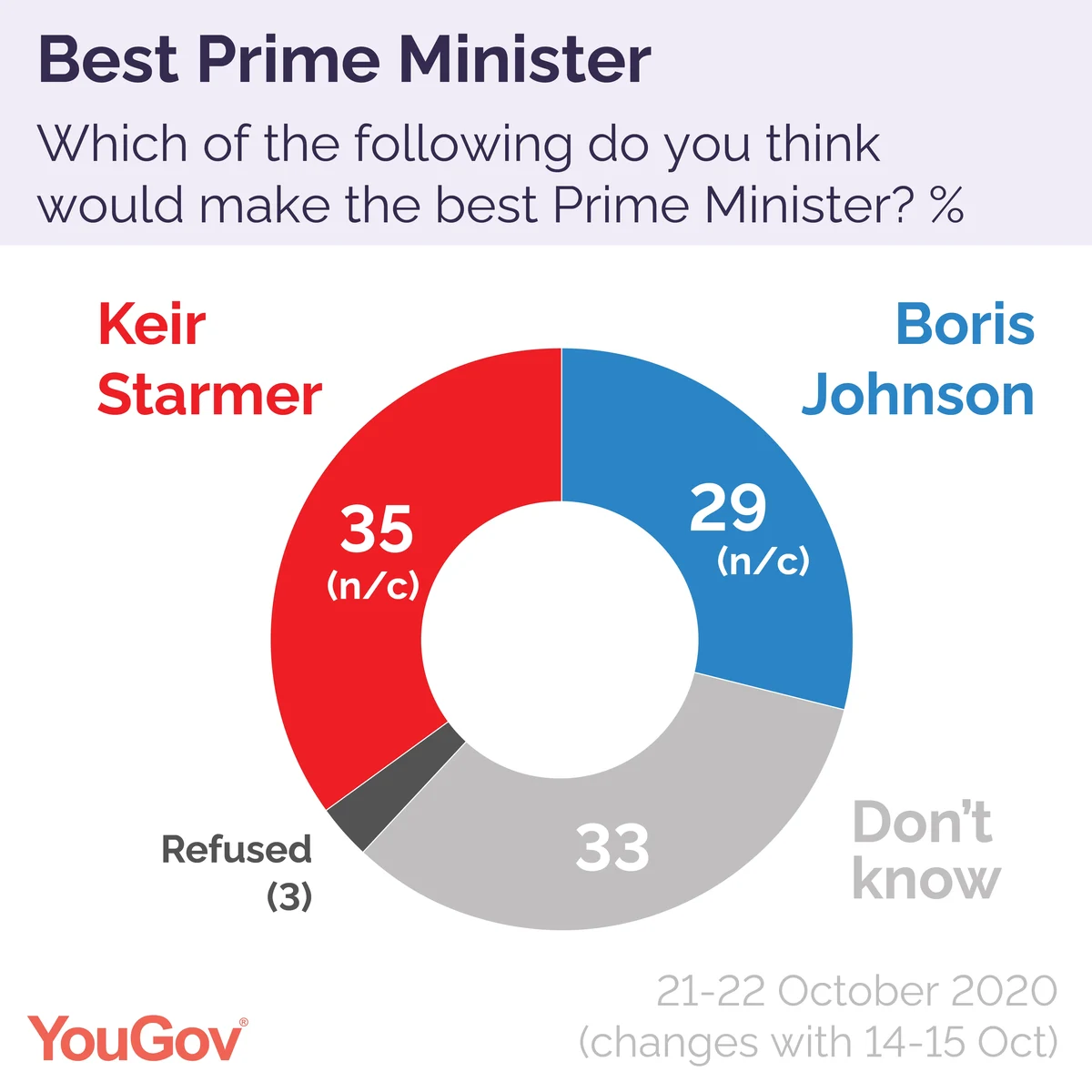 Keir Starmer continues to lead Boris Johnson on our 'best Prime Minister' question which remains unchanged from the last time we asked. Just over a third of Britons (35%) think the Labour leader would make the better head of government, compared to 29% for the incumbent. A third remain undecided with the "don't know" vote at 33%.