Latest YouGov Westminster voting intention figures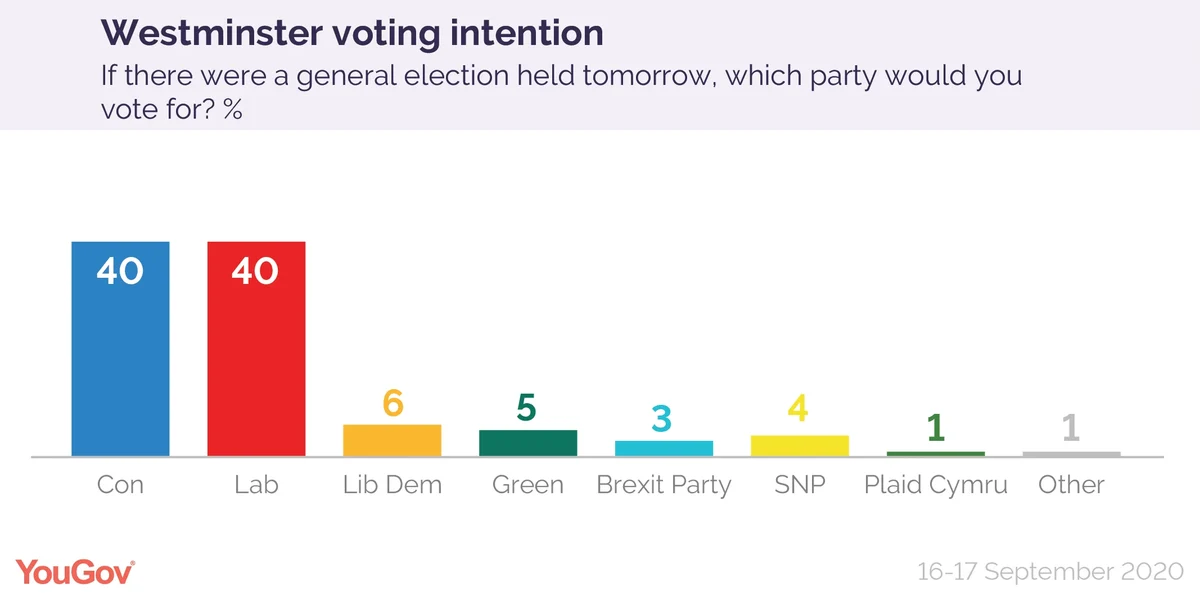 The latest YouGov/Times voting intention figures shows that Labour have closed the gap with the Conservatives, with both parties currently on 40% of the vote. Last week the Tories held a five-point lead, scoring 42% with Labour's 37%.
The results coincide with a YouGov poll earlier in the week finding that public approval of the government's response to the coronavirus crisis has fallen to its lowest level yet, with a net score of -33.
Elsewhere, the Liberal Democrats have 6% of the vote (unchanged) the Greens have 5% (from 4%), while the Brexit Party are on 3% (unchanged).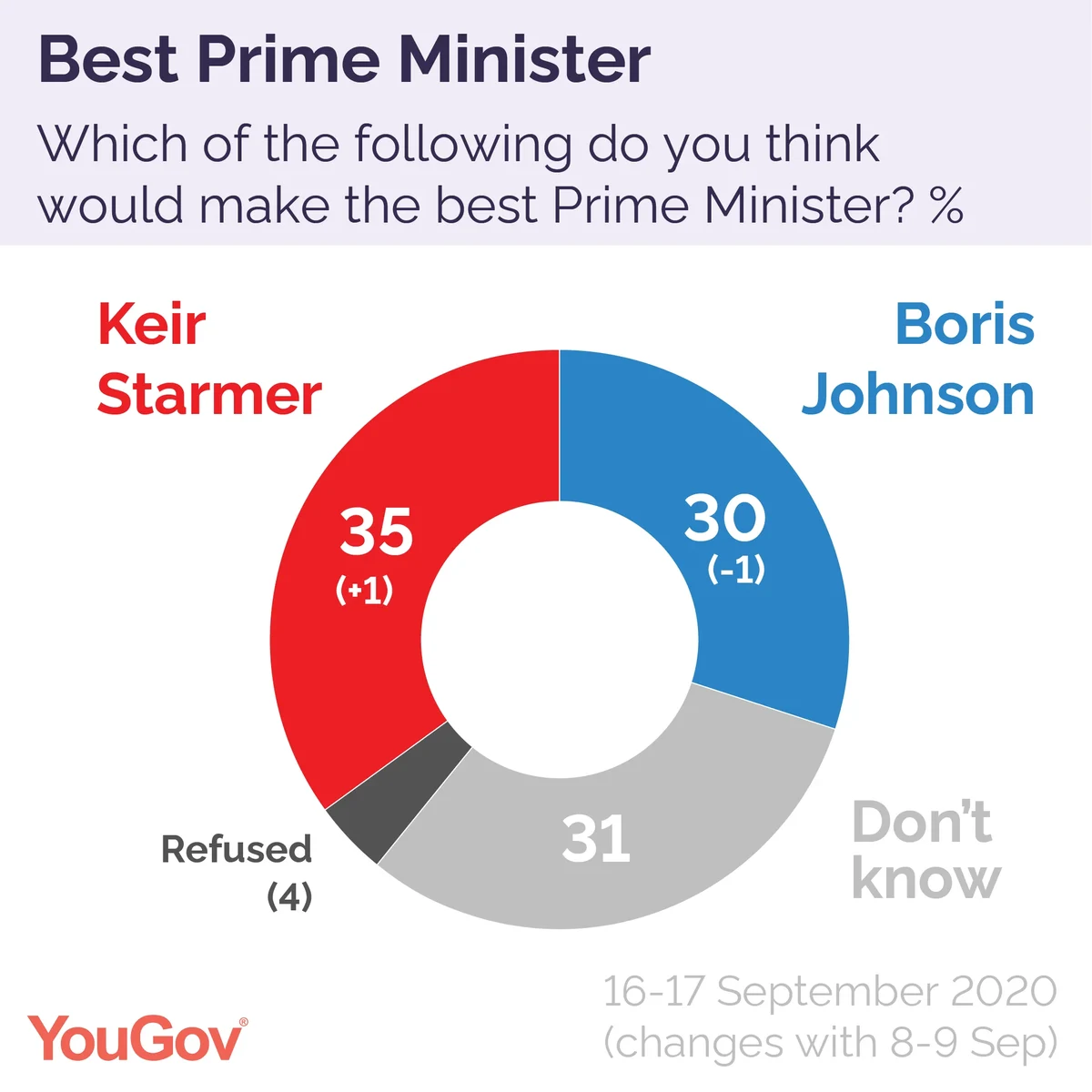 Keir Starmer continues to narrowly lead Boris Johnson on our 'best Prime Minister' question. Just over a third of Britons (35%) think the Labour leader would make the better head of government, compared to 30% for the incumbent. Similar numbers of people (31%) still can't choose between the two, however.