Latest YouGov Westminster voting intention figures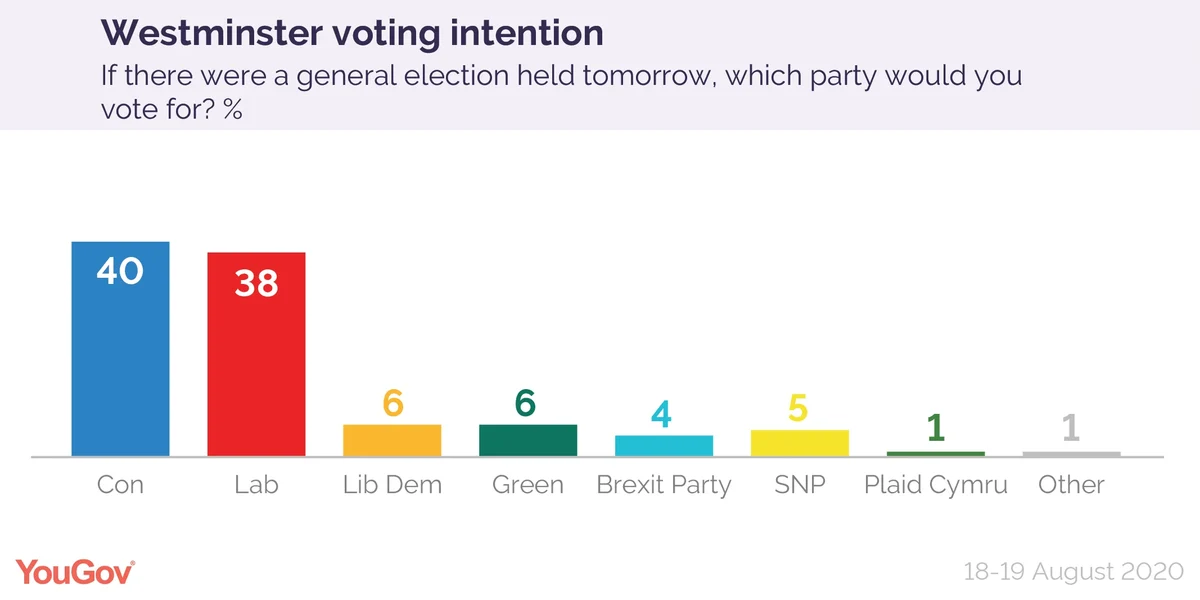 Following the A level exam results debacle the Conservatives have seen their lead over Labour slashed from nine points last week to just two in the latest Times/YouGov poll. Currently the Conservatives are on 40% of the vote to Labour's 38%. This is from a Tory score of 44% last week compared to Labour's 35%.
Elsewhere, the Liberal Democrats have 6% of the vote (from 5%) the Greens have 6% (also from 5%), while the Brexit Party are on 4% (from 3%).
Our latest survey also finds Keir Starmer out in front once again on the best Prime Minister question, having fallen back to level pegging with Boris Johnson in last week's survey. With Starmer now on 35% to Johnson's 31%, not only is this the Labour leader's strongest showing yet, it is also YouGov's first lead for Starmer that is outside the margin of error.
Nevertheless, a good third (31%) of Britons still can't choose between the two leaders.