Latest YouGov Westminster voting intention figures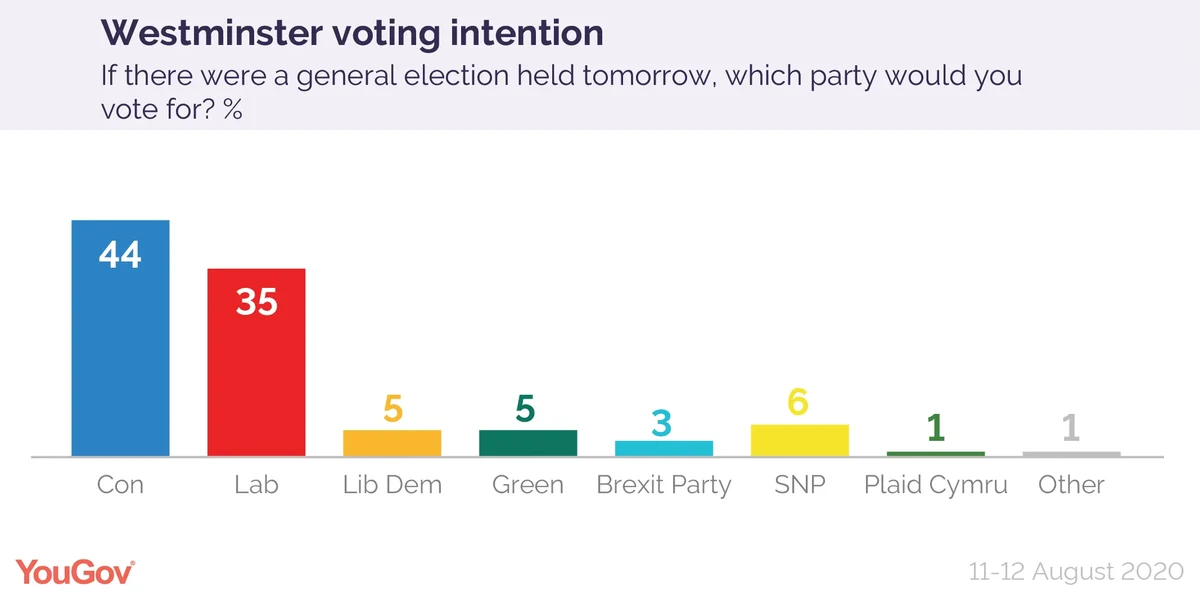 Currently the Conservatives would receive 44% of the vote at a general election, compared to Labour's 35%. Prior to this they had stood at 42% and 36% respectively.
Elsewhere, the Liberal Democrats have 5% of the vote (from 8%) the Greens have 5% (unchanged) and the Brexit Party are on 3% (from 2%).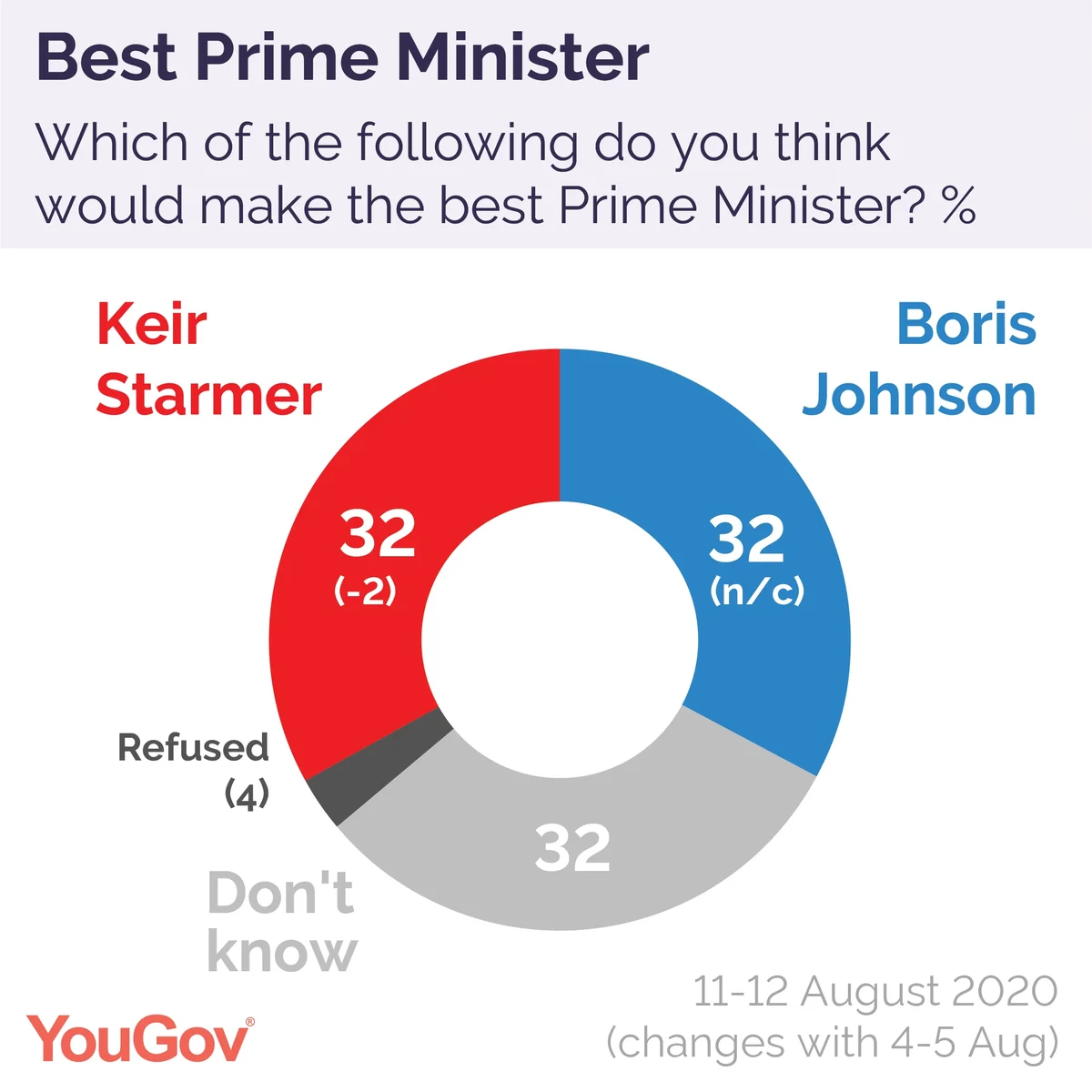 There is a three-way tie in terms of who would make the best Prime Minister, with Boris Johnson, Keir Starmer and "Don't know" all taking 32% of the vote.