Latest YouGov Westminster voting intention figures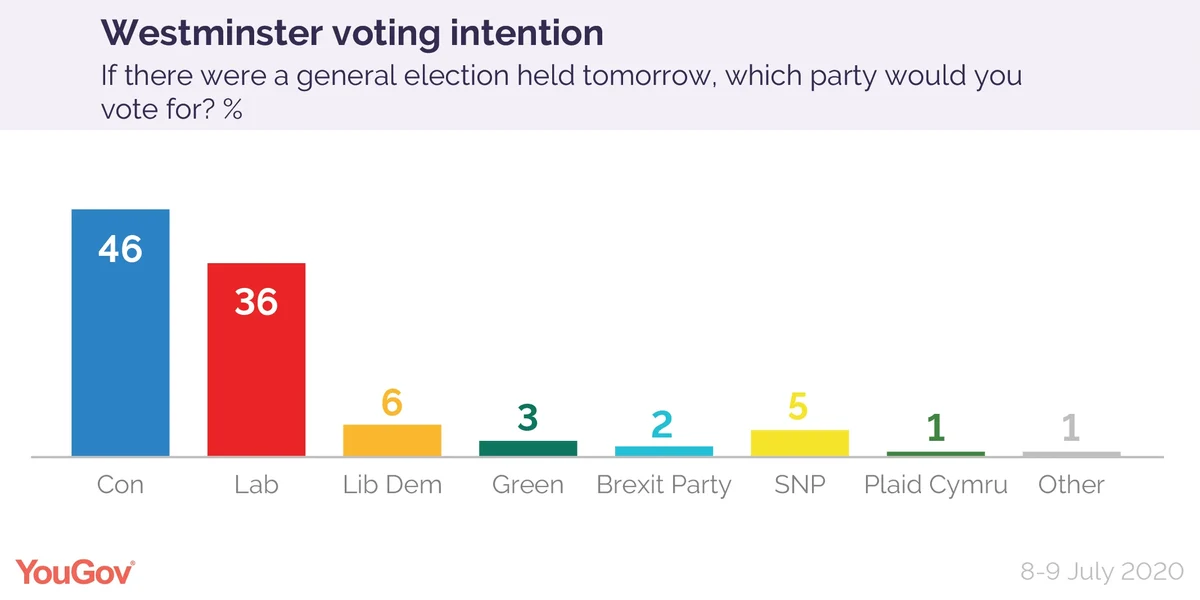 The latest Times/YouGov voting intention results suggest that the race between the two main parties has stabilised. After an initial period of excitement where Labour narrowed the gap from 20 points to just six in the space of three weeks, the Tory lead climbed back slightly to 8-10 points and has stayed at about this level ever since.
Currently the Conservatives would receive 46% of the vote at a general election, compared to Labour's 36%. Prior to this they had stood at 45% and 37% respectively.
Elsewhere, the Liberal Democrats have 6% of the vote (from 5%) the Greens have 3% (from 4%) and the Brexit Party are on 2% (unchanged).