Latest YouGov Westminster voting intention figures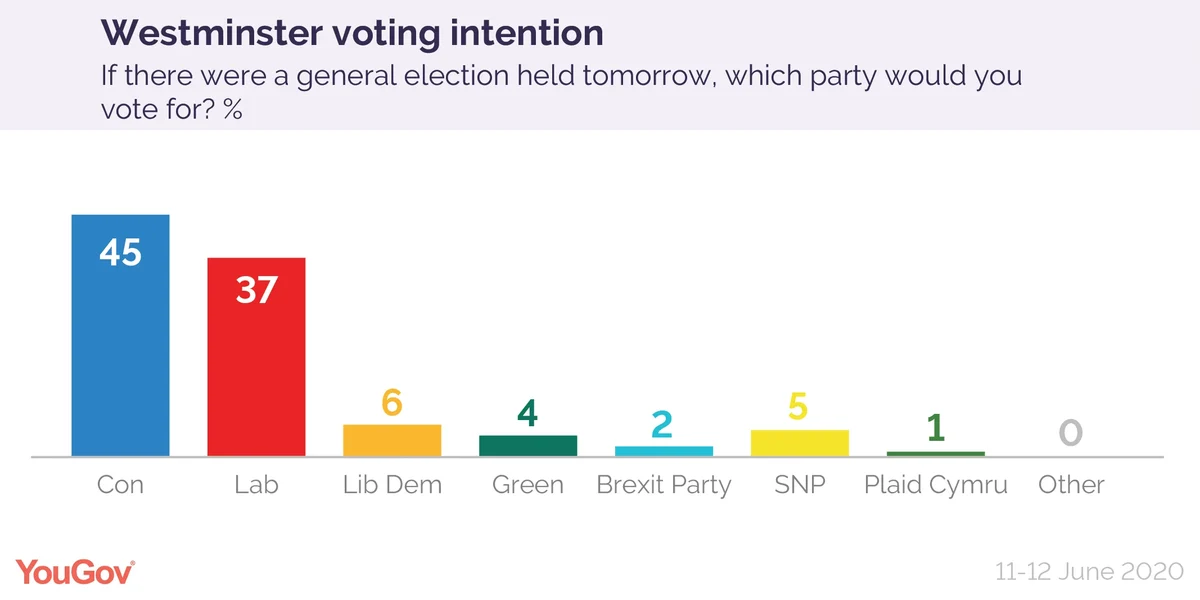 The results of the latest YouGov/Times voting intention survey show the Conservative lead over Labour standing at 8pts, with 45% saying they intend to vote Conservative and 37% Labour.
This Tory figure is unchanged from the last survey two weeks ago, with Labour having been on 35% previously.
Elsewhere, the Liberal Democrats have 6% of the vote (unchanged) the Greens have 4% (from 5%) and the Brexit Party are on 2% (unchanged).
Six weeks into his tenure as leader of the Labour party, Keir Starmer has drawn level with Boris Johnson on our best Prime Minister question. One in three Brits (33%) apiece say that they think the Labour and Conservative leader would make the best leader of the nation.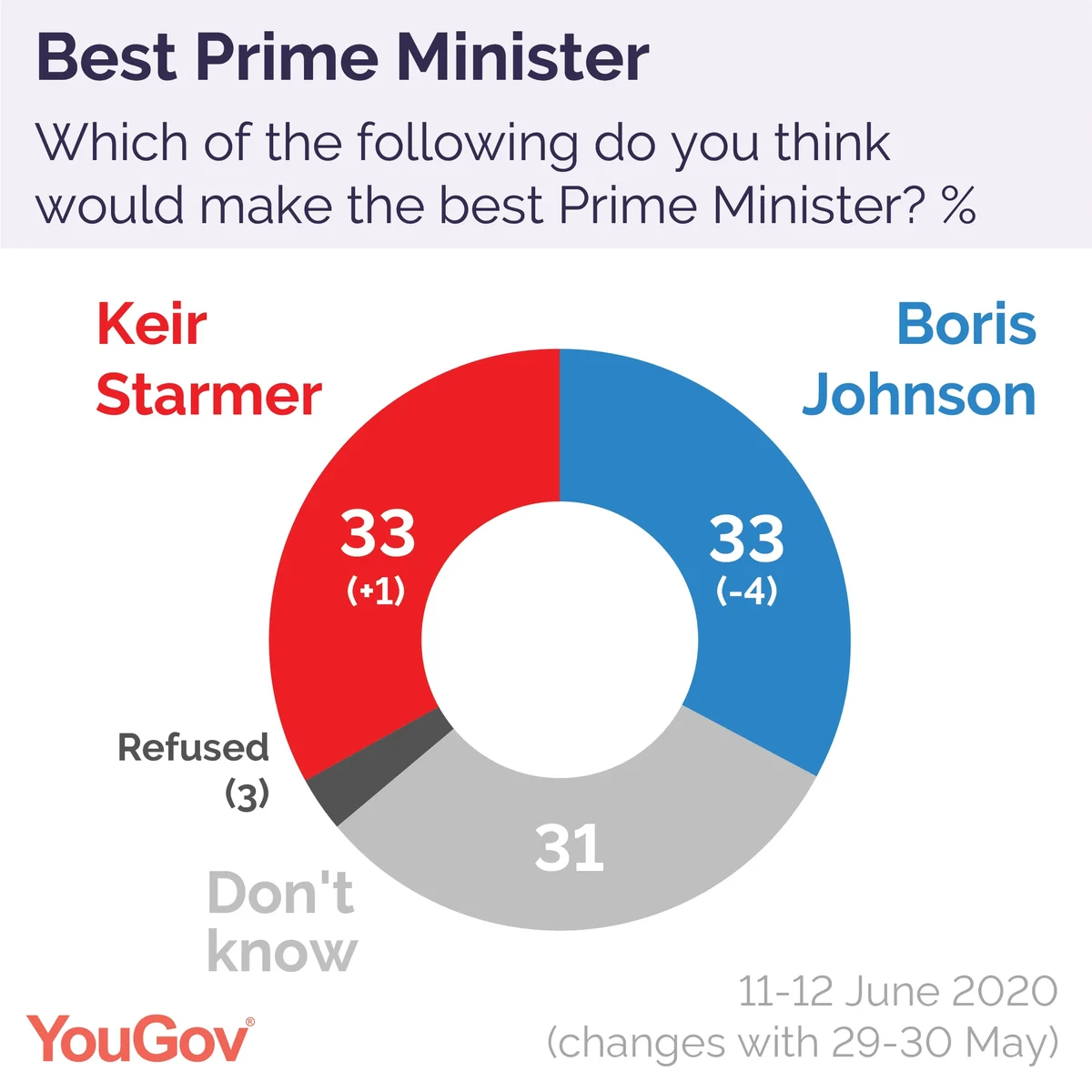 During his entire time as Labour leader Jeremy Corbyn only ever scored so highly on seven occasions - and on only two of those times was the figure greater than 33%.
A further 31% of Britons can't choose between the two men.