Latest YouGov Westminster voting intention figures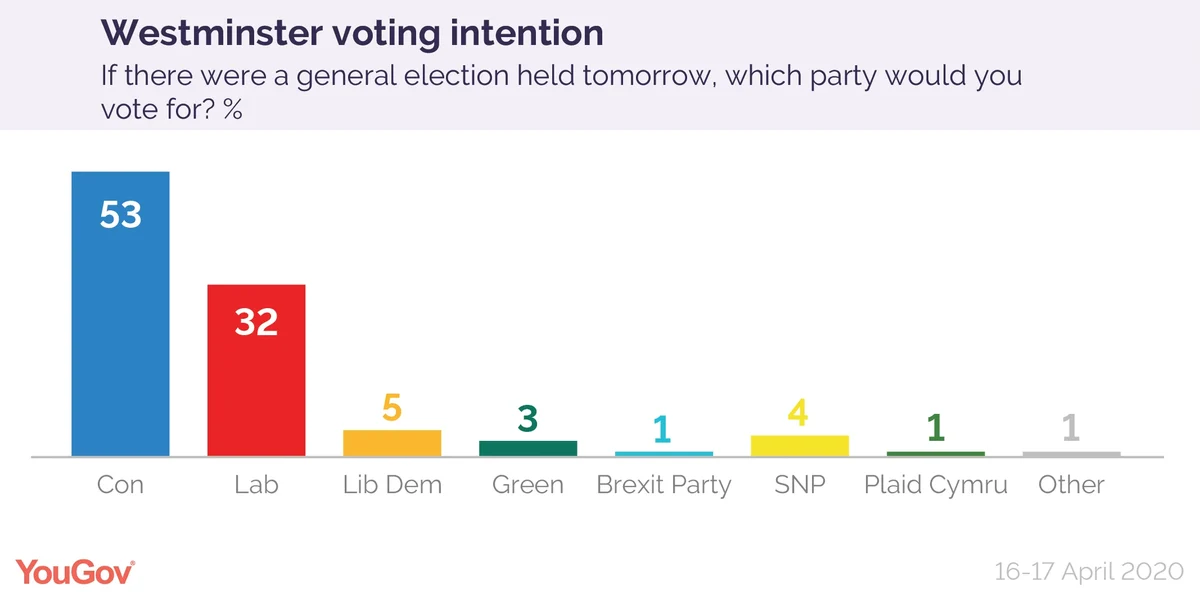 The Conservatives continue to dominate in the latest YouGov/Times voting intention figures. The party currently holds a 21-point lead over their Labour rivals, with the two parties on 53% and 32% respectively. The survey was conducted prior to criticism of the government's handling of the coronavirus situation in the press over the weekend.
This is the first voting intention survey since Keir Starmer was elected Labour party leader, although it was always unlikely that the change in management would have an immediate impact on the party's voting figures.
In our previous survey the Conservatives had held 52% of the vote, compared to Labour's 28%.
Elsewhere, the Liberal Democrats have 5% of the vote (from 8% in early April) and the Greens have 3% (from 5%). Only 1% intend to vote for the Brexit Party (unchanged).
In terms of who the British public think would make the best Prime Minister, the newly-elected Labour leader does not perform much better than his predecessor at this point, with only 22% of Brits saying he would be better than Boris Johnson compared to 18% who said the same of Jeremy Corbyn in March.
By contrast, 46% of people think that Boris Johnson would make the better PM when compared to Starmer, a figure largely unchanged from the 45% it was when he was being compared to Corbyn.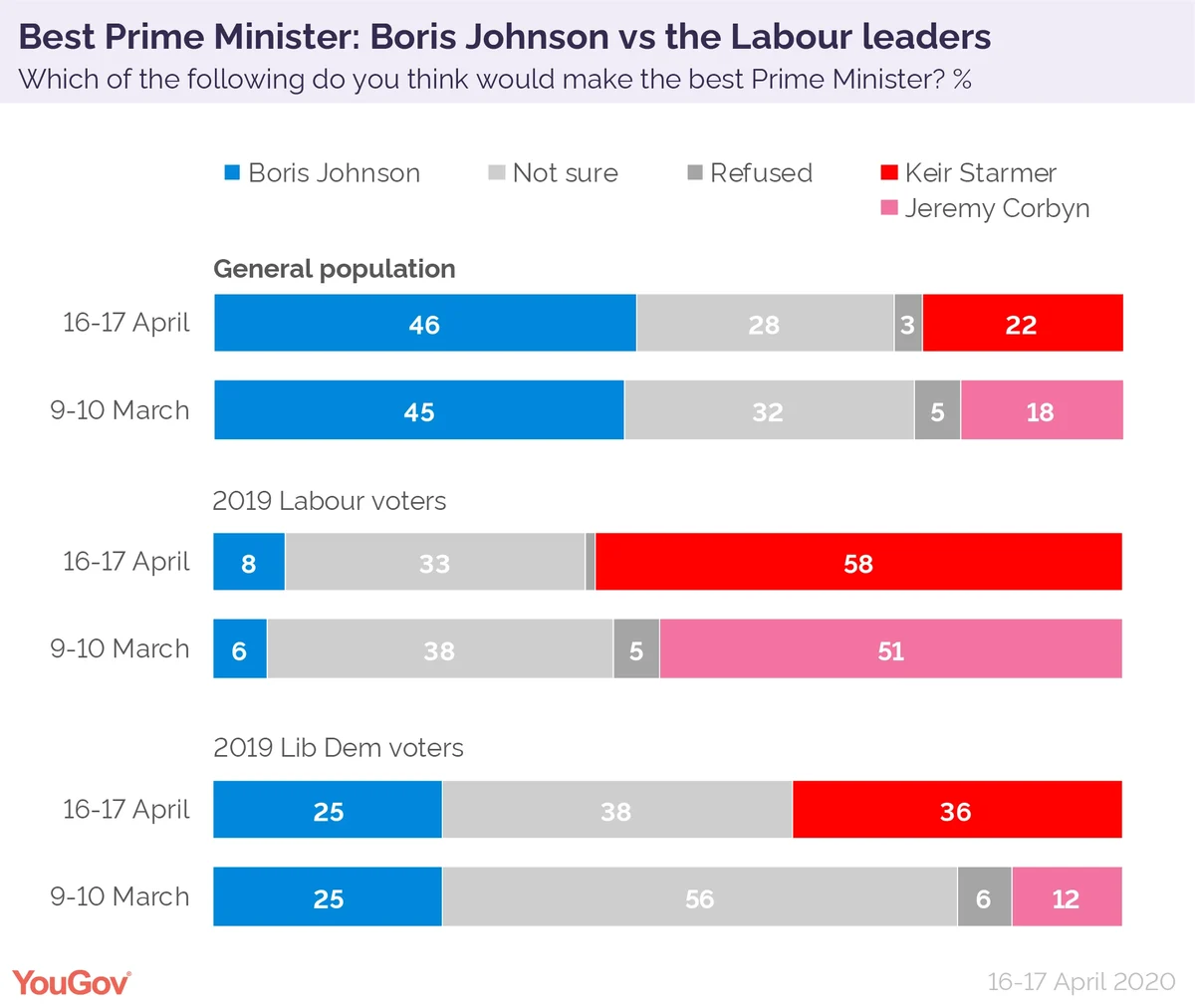 As with the voting intention figures, it was always relatively unlikely that support would rally rapidly behind Labour, especially with the country still facing a national emergency.
One notable change that has already taken place is among Lib Dem voters. While only 12% thought Jeremy Corbyn would be a better PM than Boris Johnson, that figure rises to 36% when it comes to Keir Starmer. In both cases 25% of those who backed the Lib Dems in the winter election thought Boris Johnson would be the better of the two.