The latest wave of our coronavirus tracker shows a dramatic increase in Government approval, with even a majority of Labour voters thinking they are doing a good job
After another week of difficult Government decisions, including having to mandate on Monday that the public follow social distancing guidelines, the latest wave of our weekly tracker poll shows the public are still overwhelmingly supportive.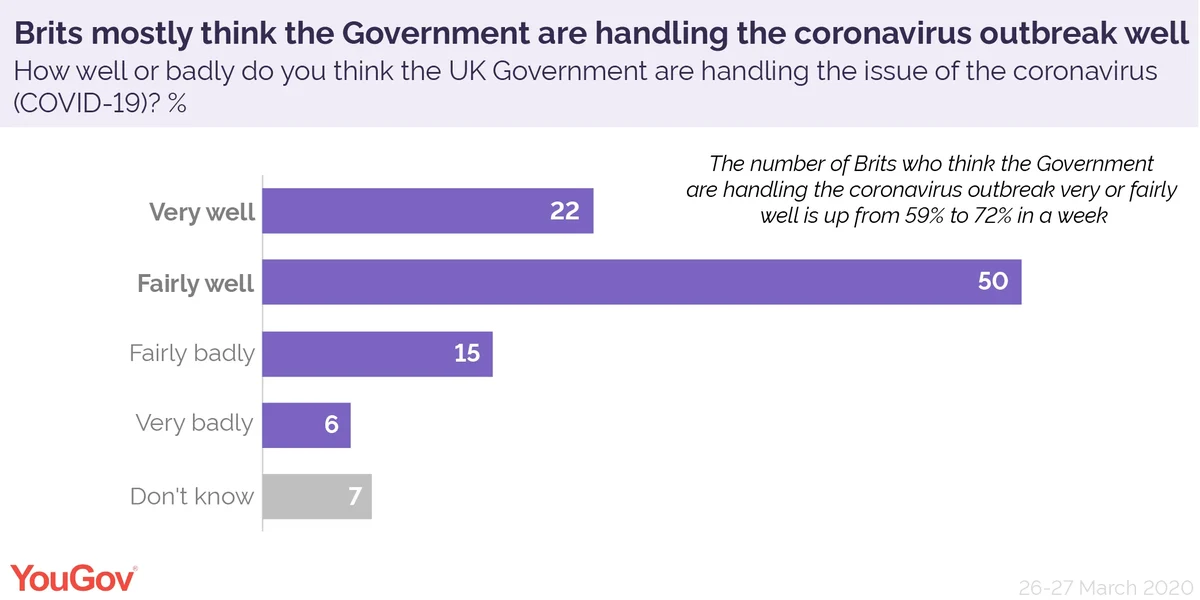 Over seven in ten (72%) now think they are doing well, up from 59% last week, with just two in ten (21%) now thinking they are doing badly, down from 31% last week. The biggest shift has been among those who voted for the Labour Party in December, with a majority (56%) of them now thinking the Government is handling this crisis well, compared to just 38% a week ago.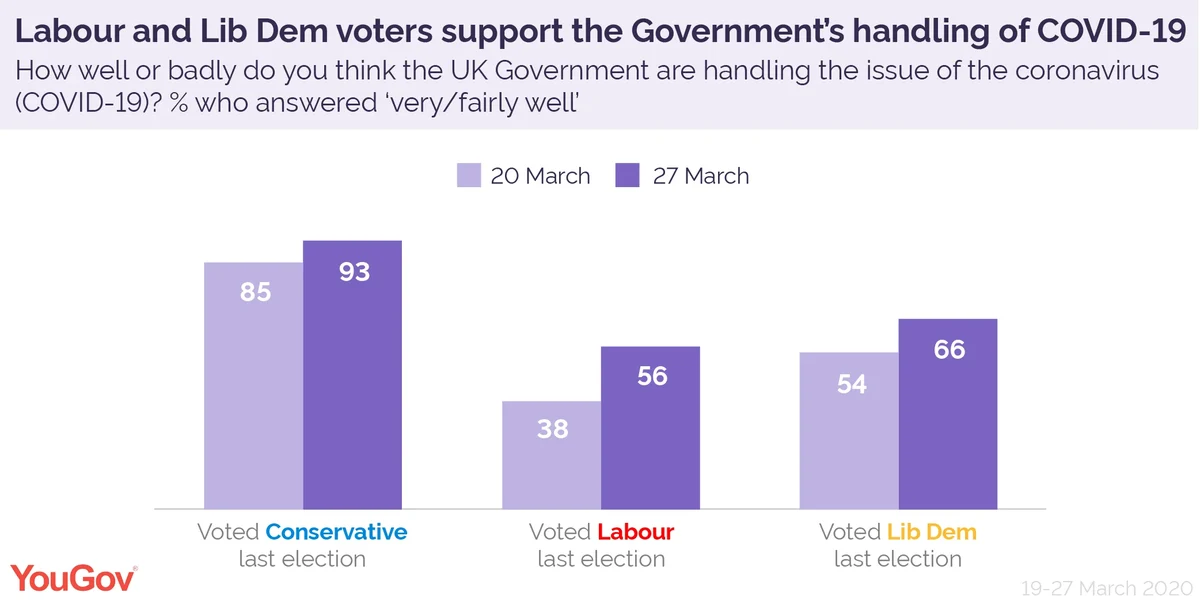 It is often the case that the public rallies behind a governing party, or leading politicians, in the times of a crisis, for example, we have seen short-run bounces like this after 9/11 in the US, or the Falkland's War in the UK.
We have also seen the Prime Ministers personal popularity increase over the past couple of weeks with his net favourability score bouncing up to +20, the first time he has been in positive territory since we started tracking in 2016.
However, this phenomenon, sometimes referred to as "Rally 'round the flag effect" does not always last into the long run if key decisions made begin to be criticised and face further scrutiny.
Despite feeling they are doing a good job, the public are still feeling more nervous about the virus. Over six in ten (61%) now say they are very or fairly scared that they will contract the virus, up from 48% last week. The number saying they are not very scared or not scared at all is down to just 36%, from 49% last week.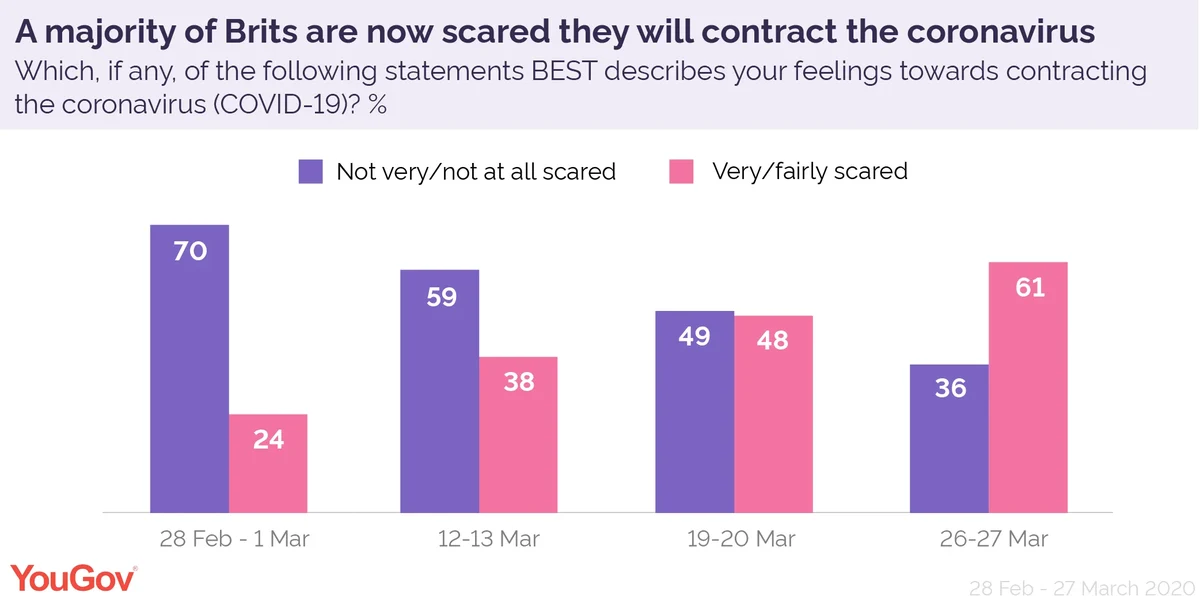 There is a big age divide on this, with older members of the public being far more fearful. Nearly seven in ten (68%) of those aged over 65 say they are very or fairly scared, compared to just 44% of those aged 18 to 24.
Photo: Getty