Despite the hard work of negotiating Britain's future relationship with Europe being still ahead, Britons' minds are turning to other matters
Many have been expecting a return to "politics as usual" now that Britain has left the European Union. The latest results of YouGov's issues tracker suggest this may prove to be the case.
This survey, conducted from 31st January to 2nd February, shows that the proportion of Brits who cite Brexit as one of their top three concerns has fallen nine points from the previous survey, from 52% to 43%.
This puts Britain leaving the European Union behind health (44%) as an issue for the first time since the EU referendum.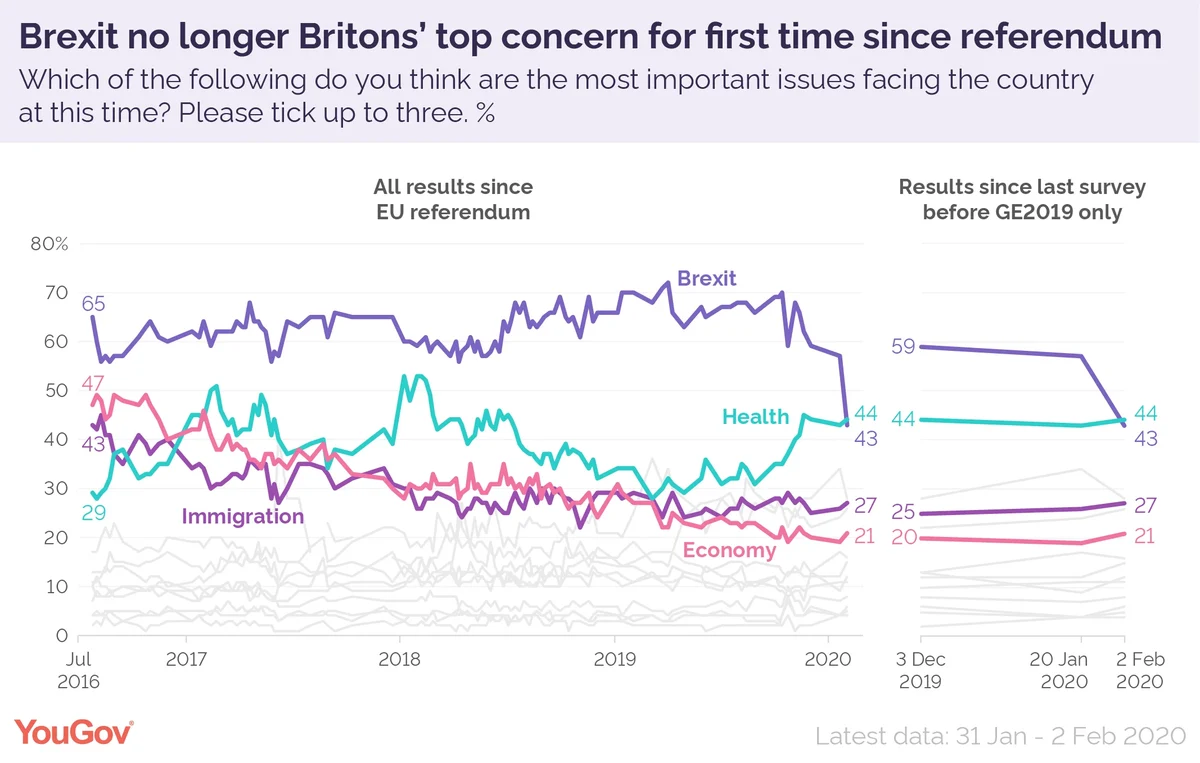 The fall is even larger when you consider that Brexit has been inevitable since the Tories won the 2019 general election – in our last poll prior to the election, concern over Brexit stood at 59%.
Brexit still remains the chief concern of Conservative (49%) and Lib Dem voters (61%) however. Among Labour voters health now commands an 11-point lead over Brexit, at 54% to 43%.
There is no obvious beneficiary to the public's dwindling interest in Brexit. Crime and transport have seen the largest increases since our last pre-election poll – both up four points – but any other changes are all within the margin of error.
Confidence in government's handling of Brexit is rising
The same survey also finds a marked increase in the number of Brits who think the government is doing a good job of handling Brexit: 42%, up from 35% last week. This is now in touching distance of the 44% who think the government are doing a bad job (which stood at 47% last week).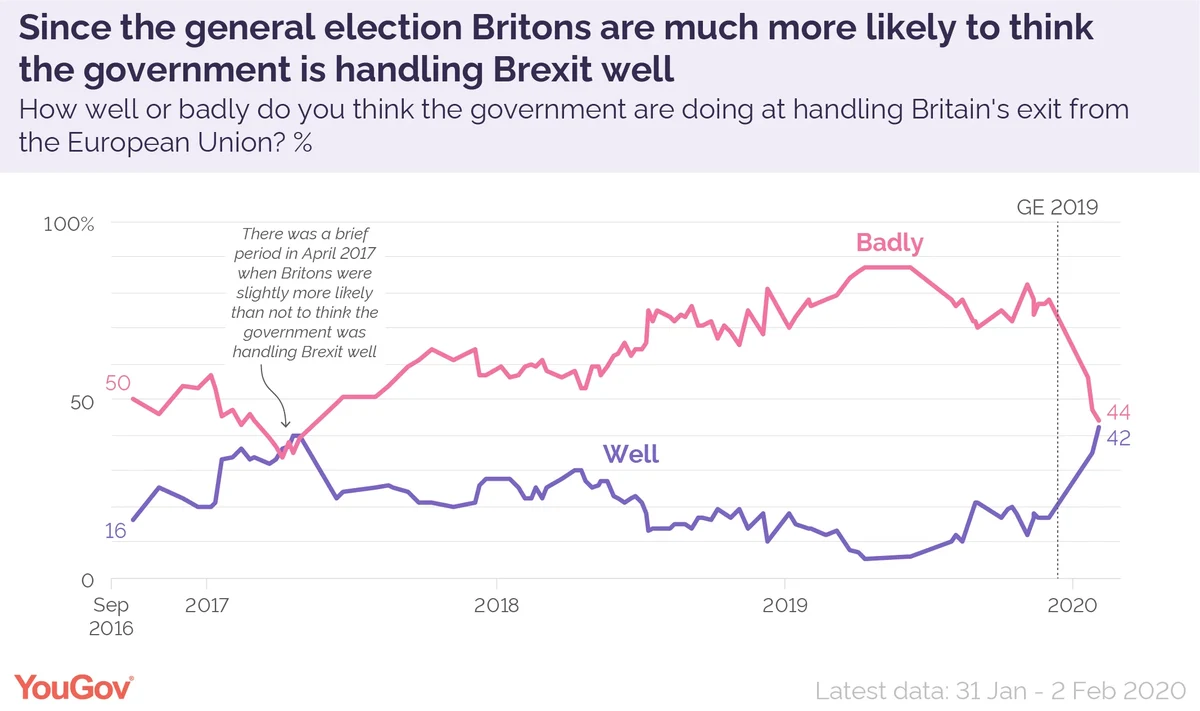 The only time where people have been more likely than not to think the government is making a decent fist of Brexit was for a brief period in April 2017, and only then by a narrow margin.
In any case, those who wanted Brexit are overwhelmingly happy with the job Boris Johnson and co are doing. Seven in ten Leave voters (71%) say they government is doing well, as do 84% of Conservative voters.
Photo: Getty