Just 9% of Americans think US diplomat's wife should be spared return to UK
In August of last year Anne Sacoolas, wife of a US diplomat, was allegedly involved in a Northamptonshire car crash which resulted in the death of motorcyclist Harry Dunn.
While initially telling police she had no plans to leave the country, Sacoolas subsequently returned to the US.
In the beginning the US claimed that, being the spouse of a diplomat, Sacoolas was protected by diplomatic immunity and could not be extradited unless it waived that protection. A YouGov survey at the time found that 84% of Britons thought the US should do so, as did 63% of Americans.
Subsequently the US stated that diplomatic protection was not a factor, but the State Department refused an extradition request from British police on the basis that it would be "highly inappropriate".
Now a new YouGov US survey finds that the American government's decision flies in the face of public opinion in their country. Close to two thirds (64%) of Americans say that they would support Sacoolas's extradition to the UK – just 9% are opposed.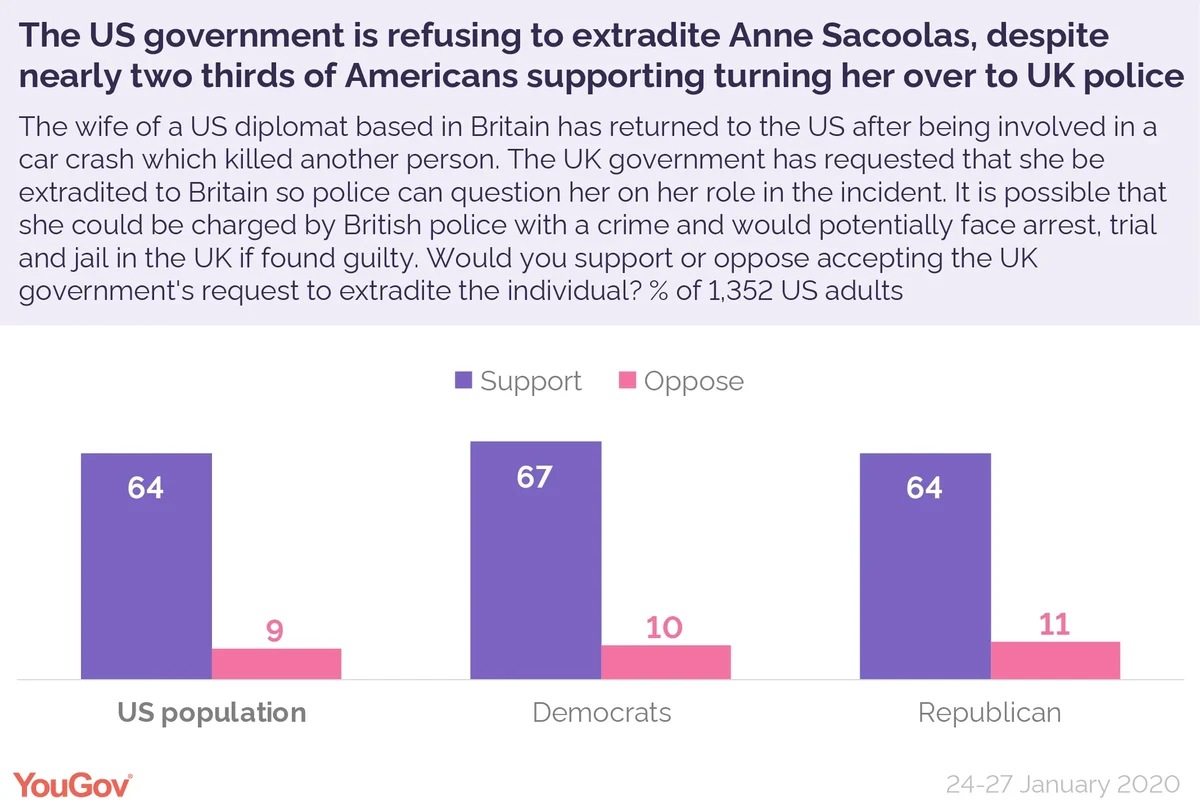 The issue is not partisan – 67% of Democrats and 64% of Republicans support turning Sacoolas over to British police.
Home Secretary Dominic Raab is set to meet his US counterpart Mike Pompeo to discuss the issue tomorrow in London.
Photo: Getty