Two thirds of Leave and Tory voters don't hold the PM responsible in any way for failing to deliver Brexit, despite assurances that he would "rather die in a ditch" than remain in the EU past October 31st
Despite it forming the central pillar of his pitch to be Conservative leader, the October 31st Brexit deadline which Boris Johnson pledged to meet has come and gone.
Missing the deadline does not seem to be hurting the Prime Minister, however. When asked to what extent failing to deliver Brexit is the PM's fault, fully 69% of 2017 Conservative voters and 63% of Leave voters respond "not his fault at all".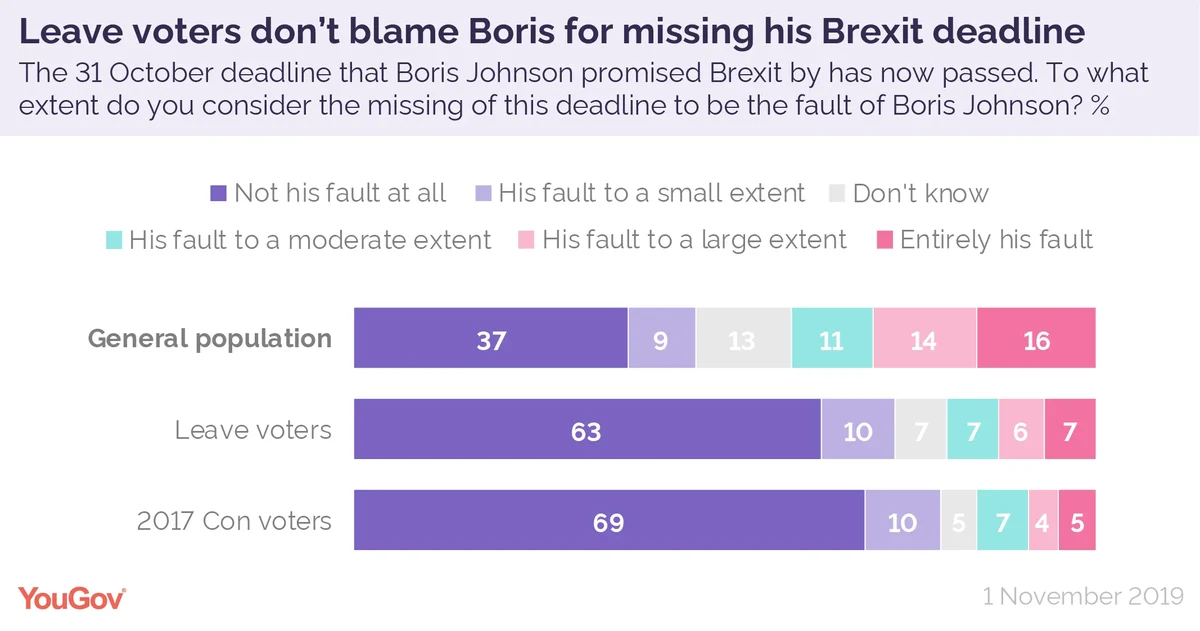 Only 9% of Tories and 13% of Leave voters lay the blame largely or entirely at the Prime Minister's feet.
This is good news for the Tory leader, as forcing him to miss his Brexit deadline had been a key strategy by opposition parties to try and discredit him in the eyes of his supporters.
A series of YouGov polls conducted over the course of the September and October indicated that Brexit-backing voters were unlikely to hold Johnson responsible for missing the deadline, even as it became more and more likely that he would have to do so.
Photo: Getty