And so do almost two thirds of Americans
A diplomatic spat is forming between Britain and America following the refusal of a US diplomat's wife to cooperate with a police investigation.
In late August Anne Sacoolas was allegedly involved in a Northamptonshire car crash which resulted in the death of a motorcyclist. While initially telling police she had no plans to leave the country, Sacoolas subsequently returned to the US.
Sacoolas is protected by diplomatic immunity and cannot be extradited unless the US waives that protection – something it has so far refused to do.
A new YouGov poll shows that Britons overwhelmingly think the Americans should take steps to make Sacoolas face justice in the UK. Fully 84% support such a move and a mere 2% are opposed. The remaining 14% responded "don't know".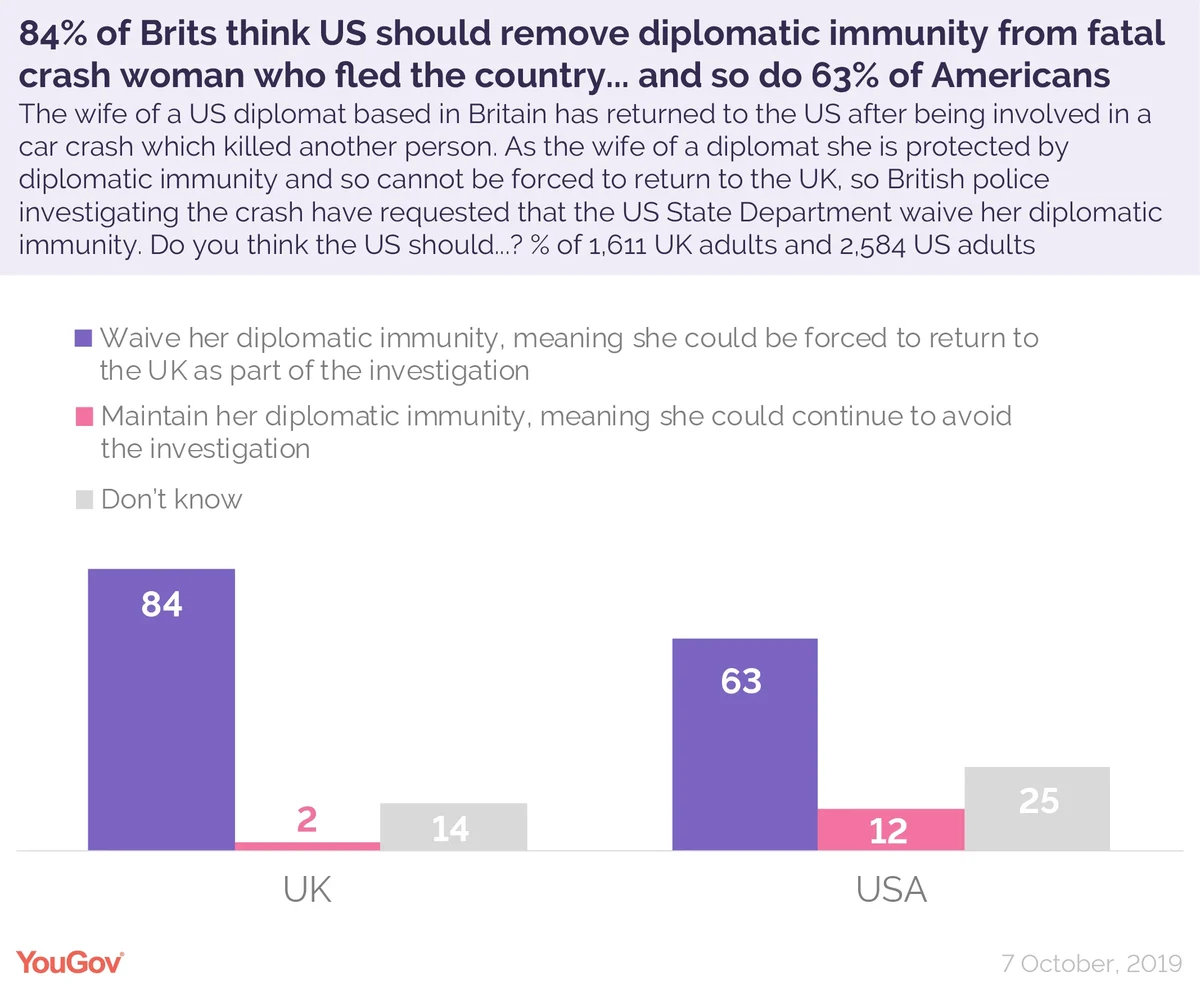 Perhaps more important still is the fact that close to two thirds of Americans (63%) also think this should be one of the rare occasions when diplomatic immunity is waived. Only 12% want to see her immunity maintained.
This is a completely non-partisan issue in America: 67% of Democrats, 63% of Republicans, and 61% of independents all say that the right thing to do would be to withdraw the blanket of diplomatic protection. No more than 15% in any of these groups think Sacoolas should continue to enjoy the shield of diplomatic immunity.
Likewise here in Britain there is no real political difference in views – between 83% and 90% of Conservative, Labour and Lib Dem voters think that diplomatic privilege should be removed.
Photo: Getty