Latest YouGov Westminster voting intention figures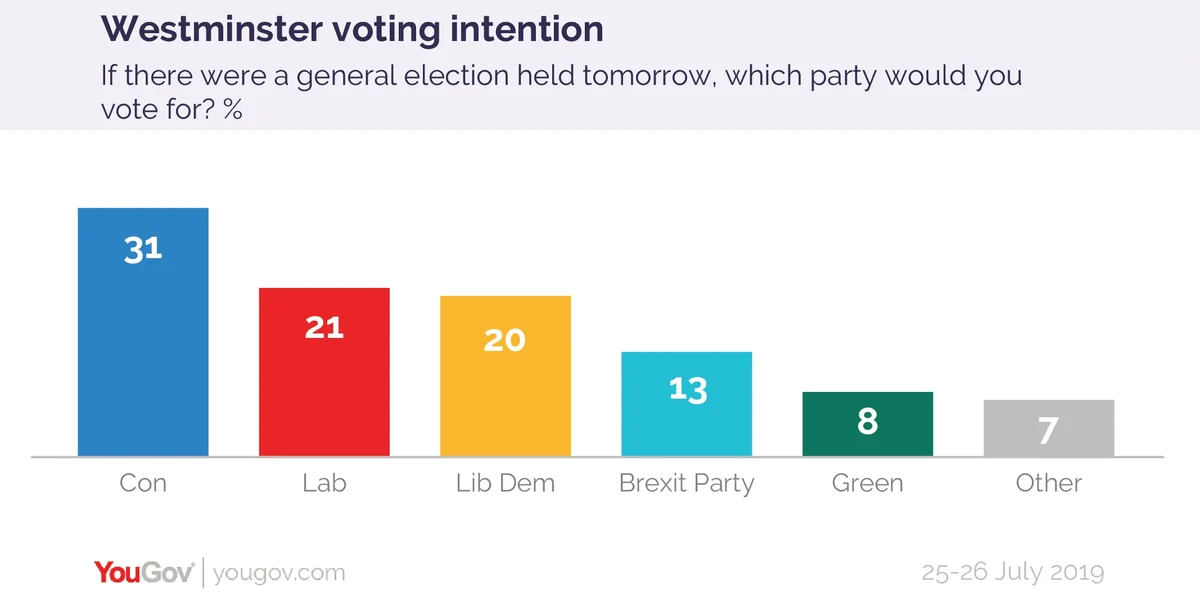 Our latest YouGov/Sunday Times voting intention survey finds the Boris bounce in full effect, with the Conservatives gaining a six-point boost since our mid-week survey. The Tories now find themselves on 31%, with a double digit lead over their rivals.
Labour are now on 21% (having been on 19% earlier in the week) and the Lib Dems have 20% (from 23%). The Brexit Party are now on 13% (from 17%) and the Greens 8% (from 9%).
The new Prime Minister seems to be succeeding in bringing his party's former voters back into the fold. Of those Tories who backed the party in 2017 and would vote in a new election, 68% now say they will vote Conservative, compared to only 56% earlier in the week. At the same time the proportion saying they would cast their ballot for the Brexit Party has fallen from 25% to 19%.
Image from Getty