YouGov asks the public what they think the new Prime Minister stands for on 15 diverse polices
During the Conservative leadership campaign it was noted that MPs leaving meetings with Boris Johnson seemed to have been given entirely contradictory pledges.
On the issue of HS2, for instance, some MPs are reported to have emerged from meetings sure he was set to scrap the project, while others were under the impression he would put his weight behind it.
YouGov's latest research establishes, at the very beginning of Boris Johnson's time in office, where the public thinks he stands on 15 diverse policies.
Britons are most sure (52%) that Boris Johnson wants tighter restrictions on immigration. This is especially the case among those Britons who themselves want to see immigration figures brought down, of whom 72% believe the new Prime Minister shares their desire.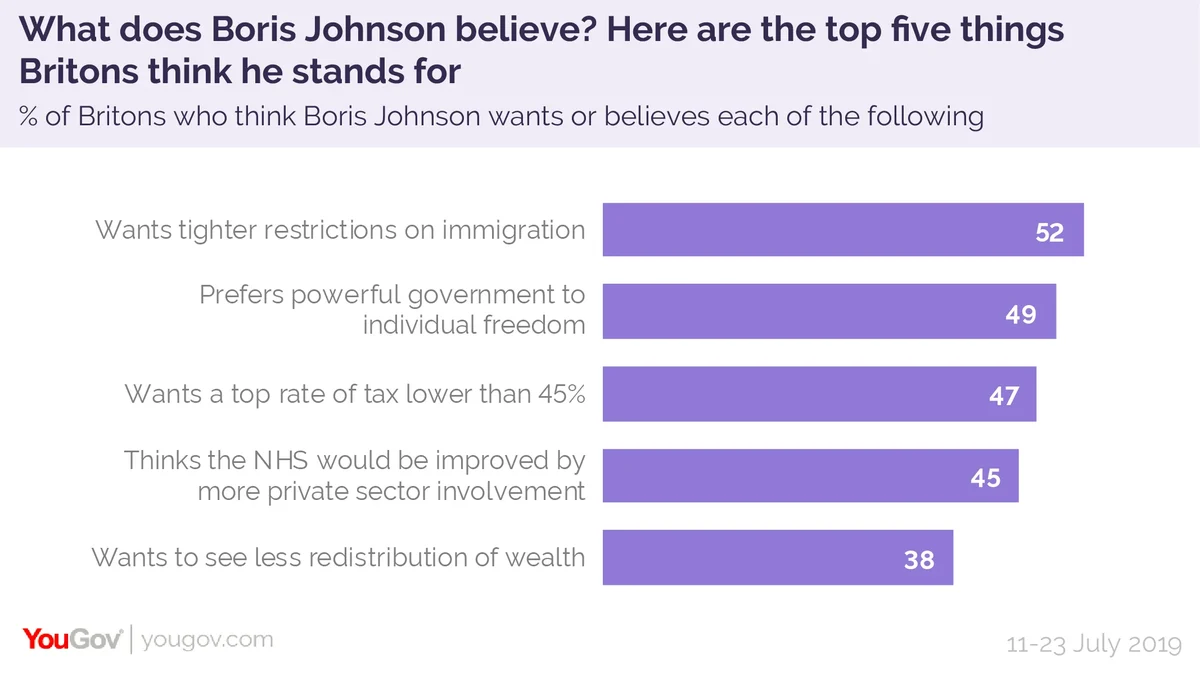 Just last week The Telegraph reported that Johnson had refused to commit to bringing down immigration, saying that he was "not going to get into a numbers game". But only 13% of Britons think that Boris wants to keep immigration at current levels.
In second place, 49% of Britons believe that Johnson prefers powerful government to individual freedom, and in third place 47% think he wants to reduce the top rate of tax from its current level of 45%.
In fourth place, 45% think he believes that the NHS would be improved by further privatisation, while in fifth 38% think he wants less redistribution of wealth.
Britons are most divided on Johnson's views on drugs, economics and same-sex marriage
Being that Johnson seems to have said different things to different people, we also looked at where the public is most split on what his beliefs are.
It is on cannabis policy that Britons are most at odds. The 17% who think he wants to decriminalise the drug are matched by the 18% who believe he doesn't want to.
Likewise, when it comes to whether the economy should be run primarily by markets or the state, Britons are split: 30% think he would rather the markets were the dominant force, while 27% think Boris wants Government to be the main force.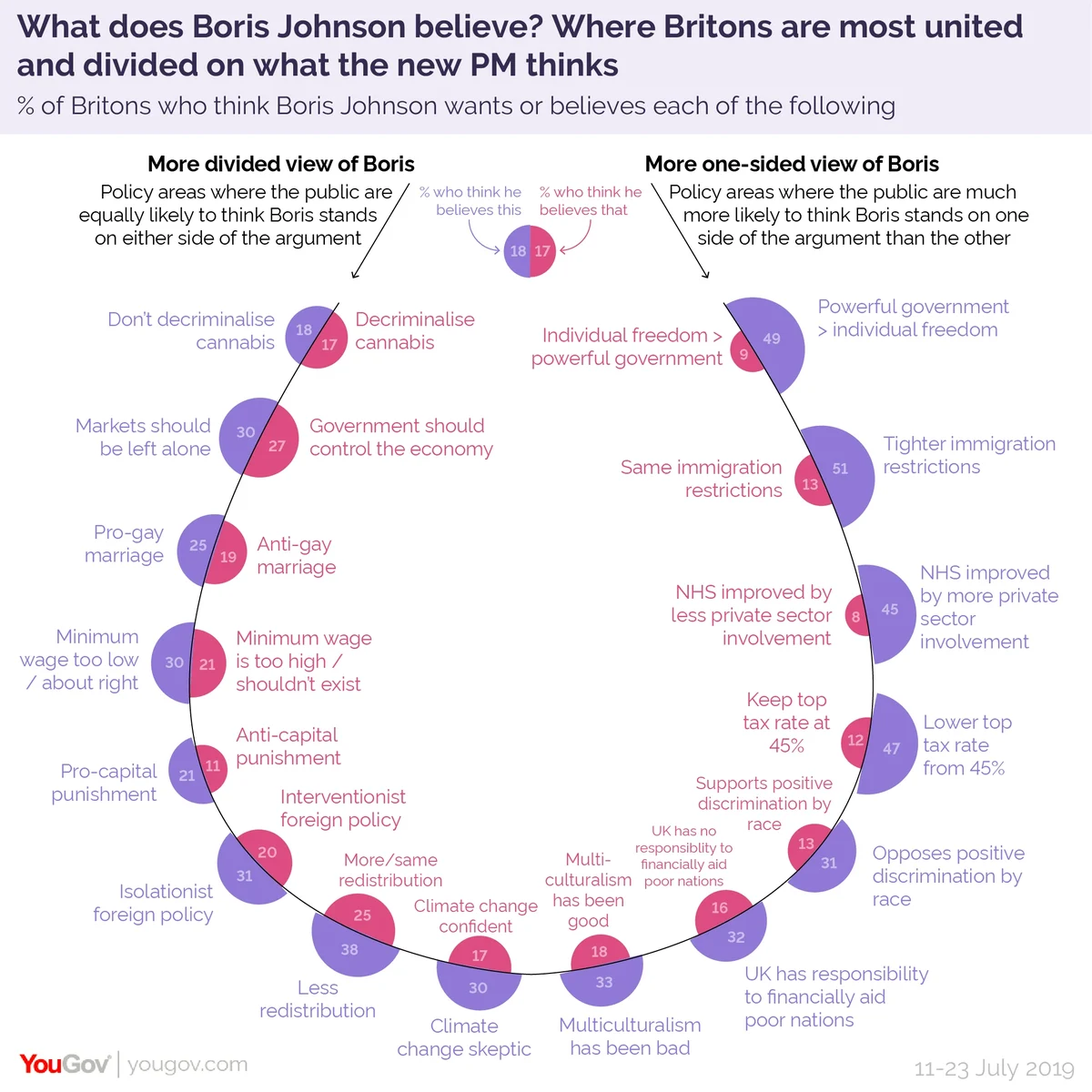 And Britons are perhaps understandably confused about Boris's stance on gay marriage. While he seems to have been supportive of LGBTQ+ rights more recently, and 25% believe he is pro same-sex marriage, remarks earlier in his career attacking the teaching of homosexuality in schools and comparing gay weddings to "three men and a dog" could explain why 19% of Britons think he opposes such unions.
Photo: Getty
See the full results here