Offered a job in the Cabinet, the most popular choice would be Health Secretary
With Boris Johnson's well documented ambition to move into Number 10 now fulfilled, YouGov asks the British public whether they would be interested in the position.
The overwhelming answer is no: nearly four in five (78%) say they wouldn't want the job, and only 13% would be willing to run the nation.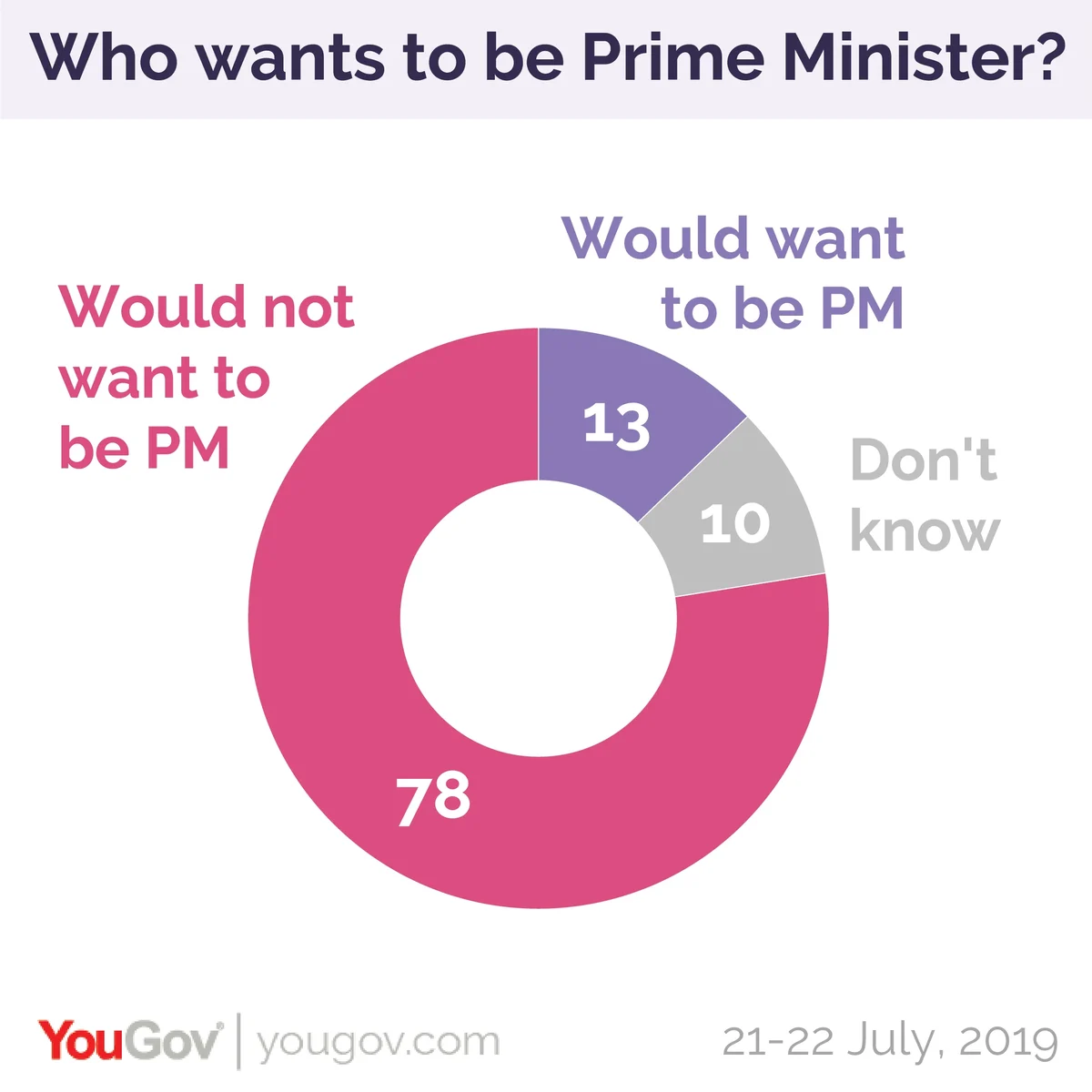 Men are eleven percentage points more likely to want to take the top job than women, at 18% compared to 7%.
Leave voters are also slightly more likely to want the role than Remainers, at 16% to 10%. But party affiliation makes little difference, as Conservative, Labour and Lib Dem voters are effectively tied with results ranging from 12% to 14%.
Cabinet reshuffle
As is traditional after a change in leader, a Cabinet reshuffle is due in coming days. But would the public be any more interested in one of these jobs?
The most popular of the lot is Health and Social Care Secretary, which is tempting to 9% of Britons. This role was also the top choice in a similar poll three years ago.
In second is Education Secretary on 8%, while Environment, Food and Rural Affairs Secretary comes third at 7%.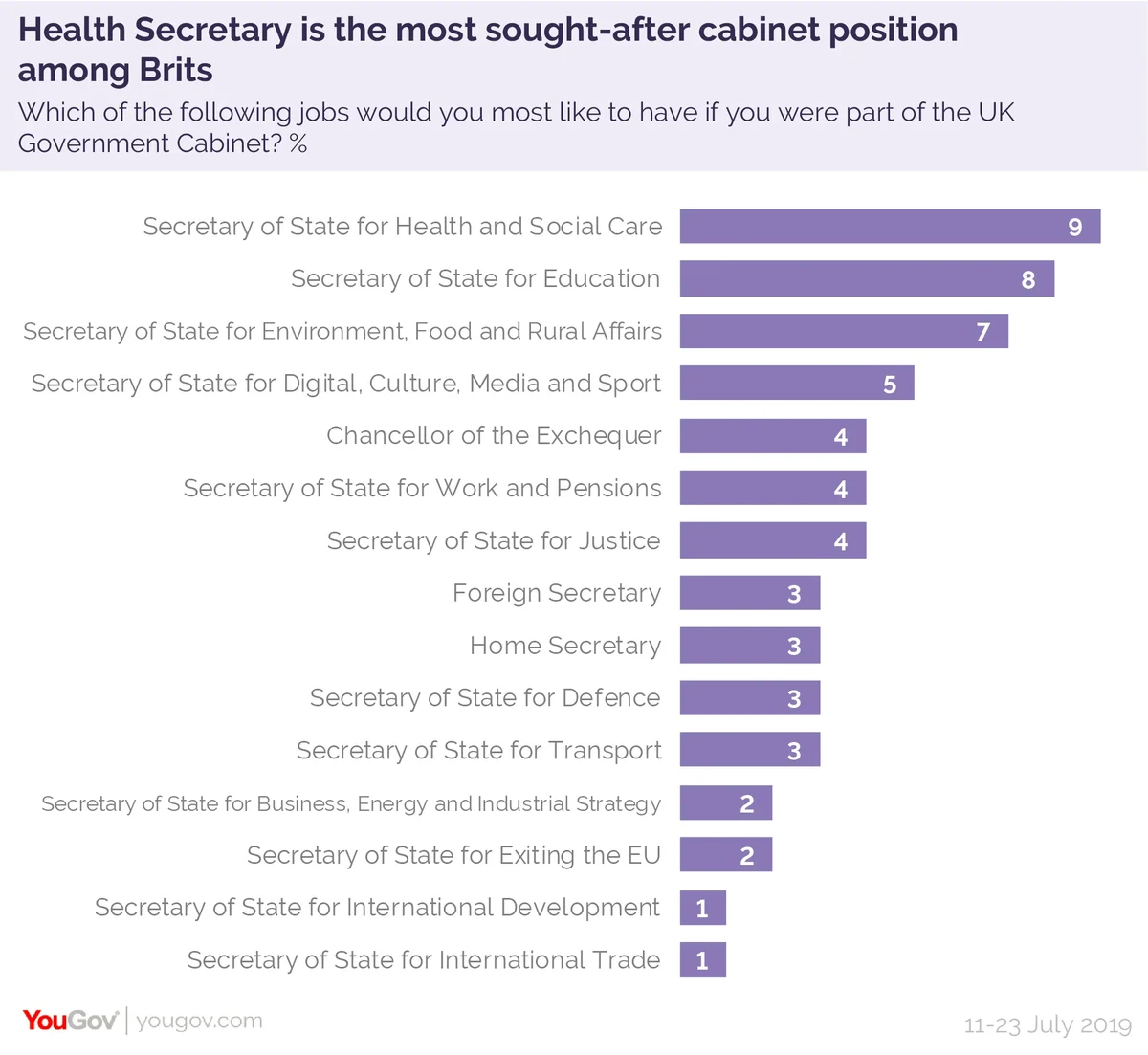 The more traditionally sought-after roles (among MPs at least) come further down the list. Just 4% would wish to handle the finances as Chancellor, only 3% want to represent the UK abroad as Foreign Secretary and likewise a mere 3% want to have to deal with crime, terrorism and immigration as Home Secretary.
Brexit may be the most pressing issue of the day, but there are almost no willing takers for the job with just 2% choosing Secretary of Exiting the EU.
Women rate health, men prefer DCMS
The top three departments according to women mirror the national preferences, with 14% of women choosing the health and social care role, more than three times the 4% of men who said the same.
Men, however, are more inclined to plump for being Digital, Culture, Media and Sport Secretary at 8%, followed by Environment (7%) and Chancellor, Defence and Transport (6% each).
The youngest Britons (those aged from 18 to 24) are most likely to choose the environment post (14%), reflecting the fact that people this age are much more likely to cite the environment as one of their top issues facing the country. This is likely to be because they wish to tackle climate change - if this is indeed the case they will no doubt kick themselves when they find that the climate change portfolio is in fact held by the Secretary of State for Business, Energy and Industrial Strategy.
Working at the top level of politics isn't for everyone, however. Three in ten (30%) said they wouldn't want any of the Cabinet posts listed.
Photo: Getty