Although Britons are hardly happy to have him taking over the role...
Earlier today Boris Johnson became leader of the Conservative Party, scooping 66% of the vote in the leadership contest.
Tomorrow he will become Prime Minister, the third of the last four leaders of the country to have done so without having been subject to a general election.
Nevertheless, a snap poll conducted by YouGov today reveals that by 43% to 37% Britons don't think the change at the top means there needs to be an election.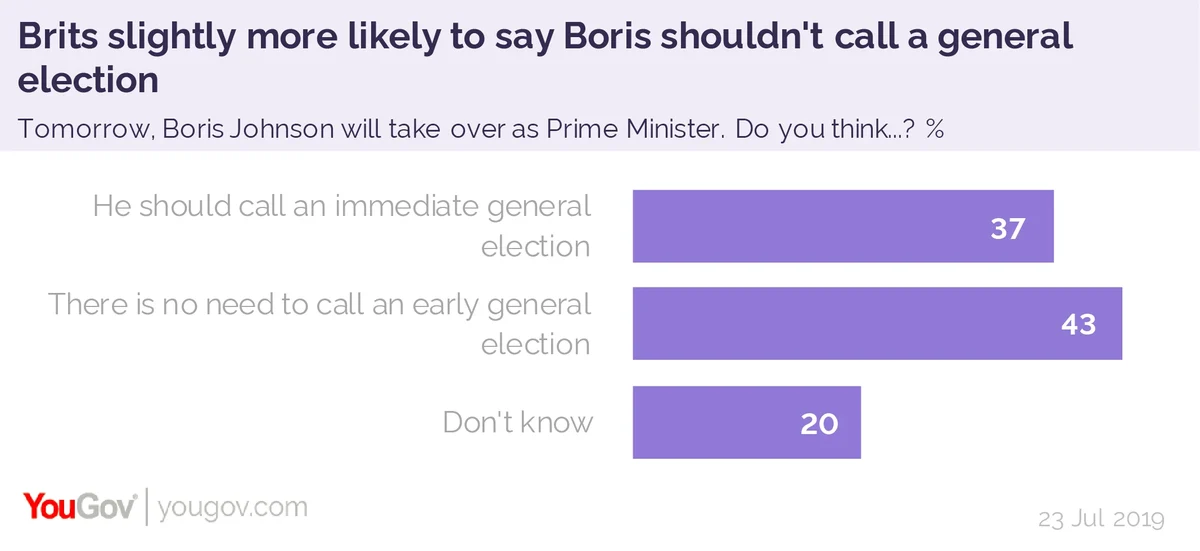 Unsurprisingly the results are highly partisan, with Labour voters highly in favour of a fresh election (61%) and Conservative voters strongly against (75%).
The news that Johnson has become PM tended to elicit a negative reaction from Britons. Approaching half (47%) told us they were either dismayed or disappointed at the outcome, compared to 28% who said they either pleased or delighted. Another 17% confessed to not minding one way or the other.
Around half of Conservative voters (51%) and Leave voters (52%) were happy to hear the news, while 77% of Remain voters and 70% of Labour voters were saddened.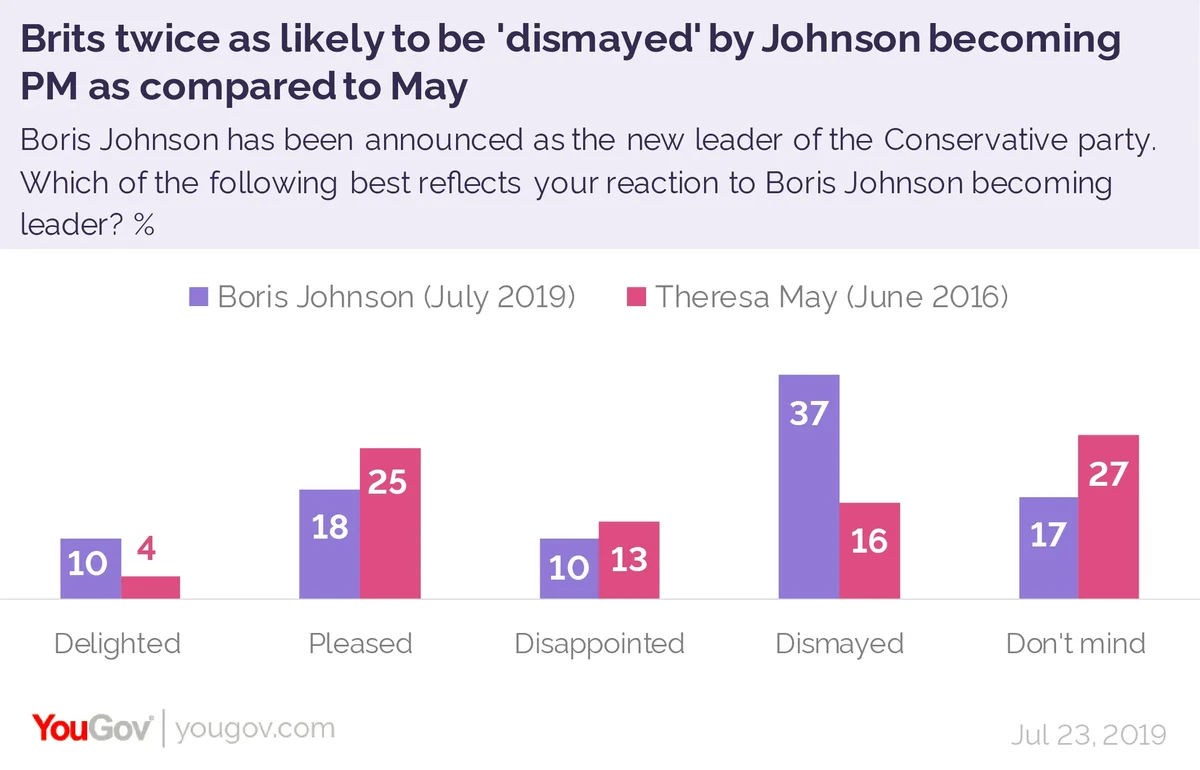 As for the defeated Jeremy Hunt, the public think he should be allowed to continue to serve at Cabinet level under Johnson. Half (51%) say that the new Prime Minister should give him a role in his cabinet, compared to just 14% who think he should not. Conservative voters are the most keen to see Hunt's place around the Cabinet table continue, at 65%. Even Labour voters think Boris should keep his erstwhile opponent in the top flight of British politics by more than three to one (46% to 15%), although a great deal said "don't know".
Photo: Getty